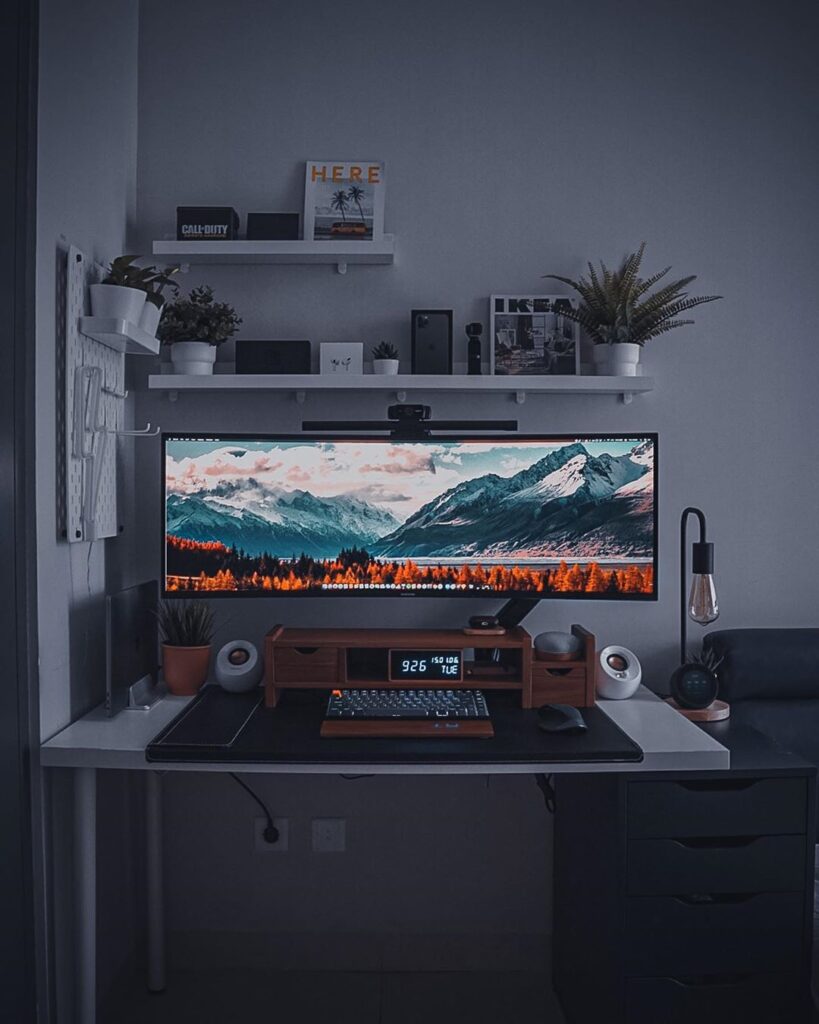 Items
Specifications
Monitor
Samsung CRG9 (US)
Monitor Mount/Desk Shelf
Two Tiered Desk Shelf
Mice
Logitech MX Master 3 (US) (UK) (AU)
Keyboard
Keychron K2 (US) (AU)
Deskmat
–
Speakers
–
Desk
> IKEA Linnmon
> IKEA Alex
> IKEA Adil
Desk Lighting
> Baseus Screenbar (AU)
> Industrial Desk Lamp (US)
Chair
–
PC Case
> NZXT H510 (US)
> NZXT Kraken x63 (US) (CPU Cooler)
Laptop
–
Laptop Stand
–
Docks/Hub
–
Other Decor
–
Our Insight
The most surprising part about this setup is how @Feriktantomi was able to mount his 49-inch monitor on an IKEA Linnmon which everyone knows is not very strong and certainly not strong enough to support a 49-inch monitor. Our guess is that it is heavily supported with a plate between the clamps hidden behind the desk shelf. We are very impressed by his ingenuity.
Moving on, The rest of the setup seems to blend really well together and his use of IKEA Lack as the wall shelves really help make the setup personal and his. We love his choice of wireless peripherals as well with the Keychron k2 as well as the Logitech MX master 3. If you need help selecting a keyboard, you should have a look at our comprehensive guide.
Here are some more shots from his awesome setup.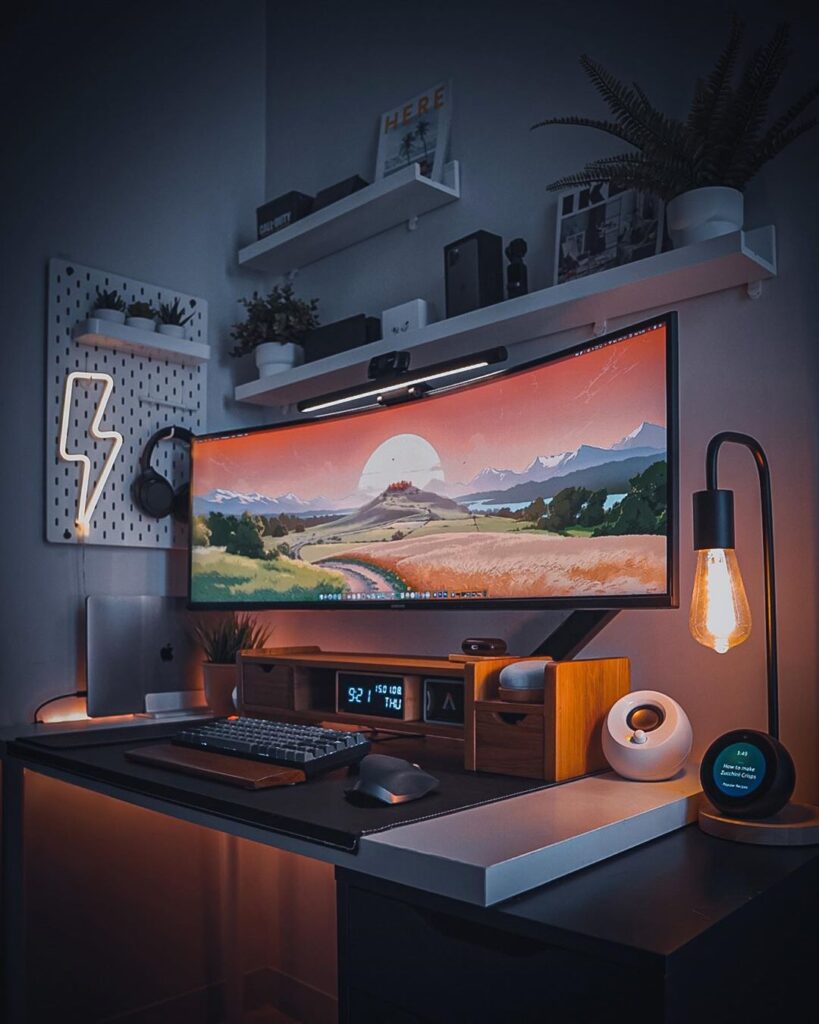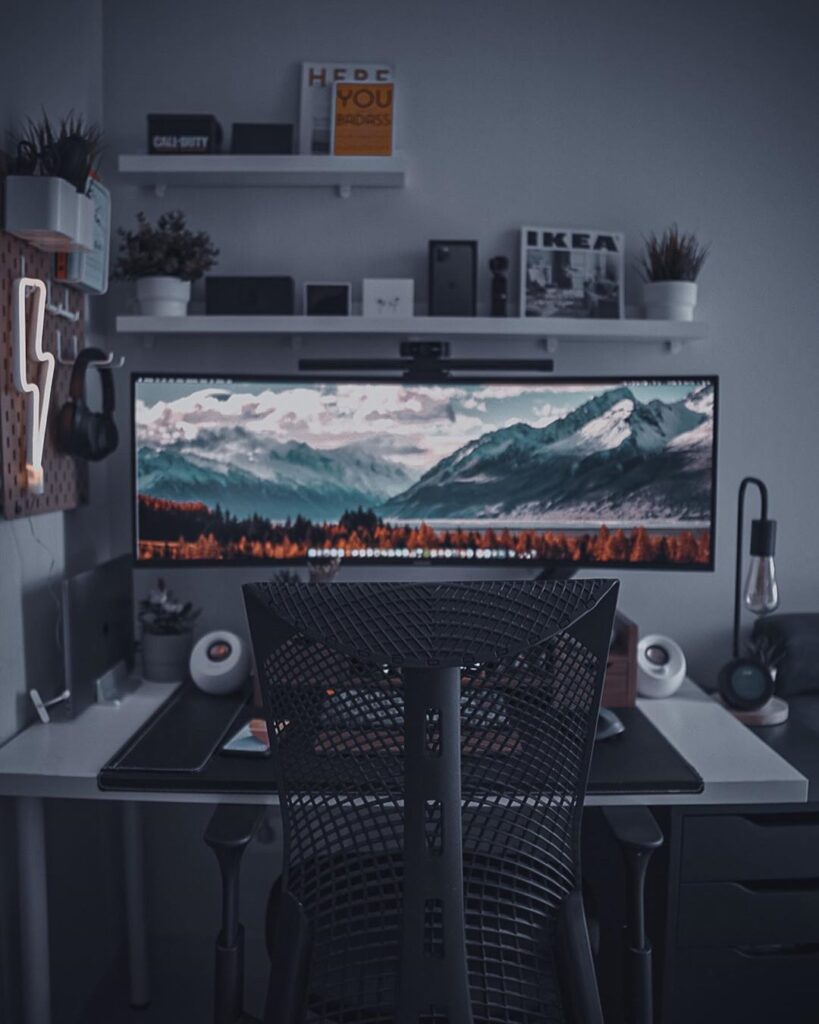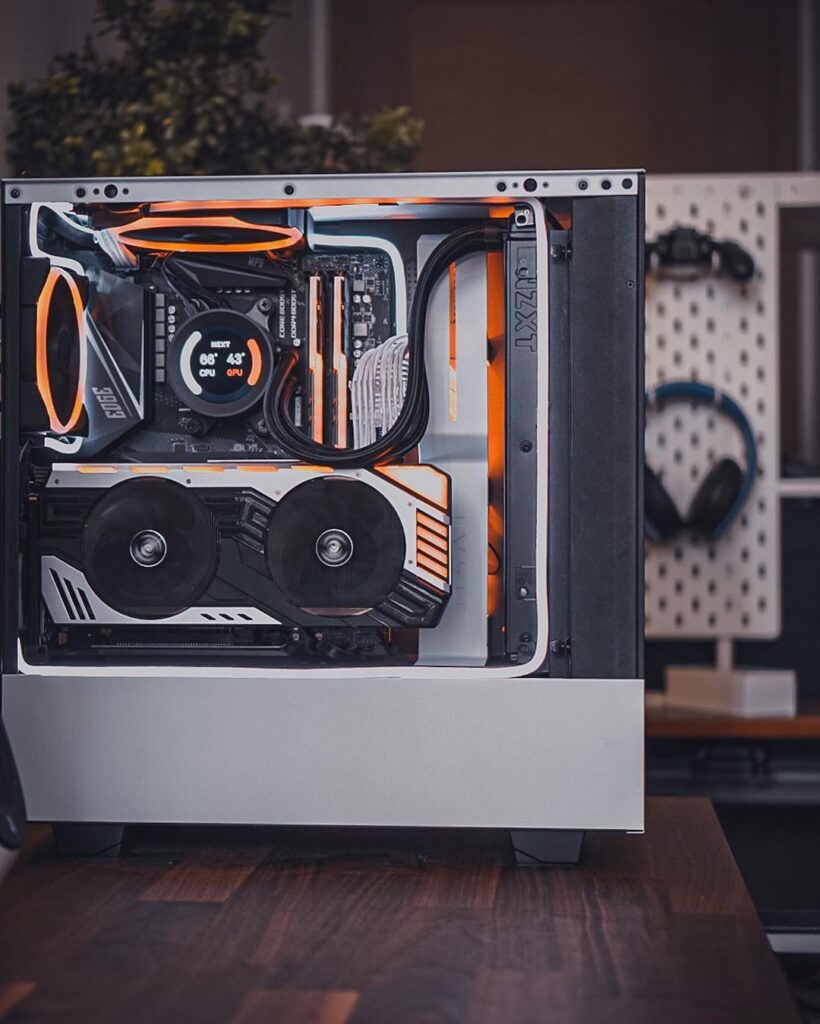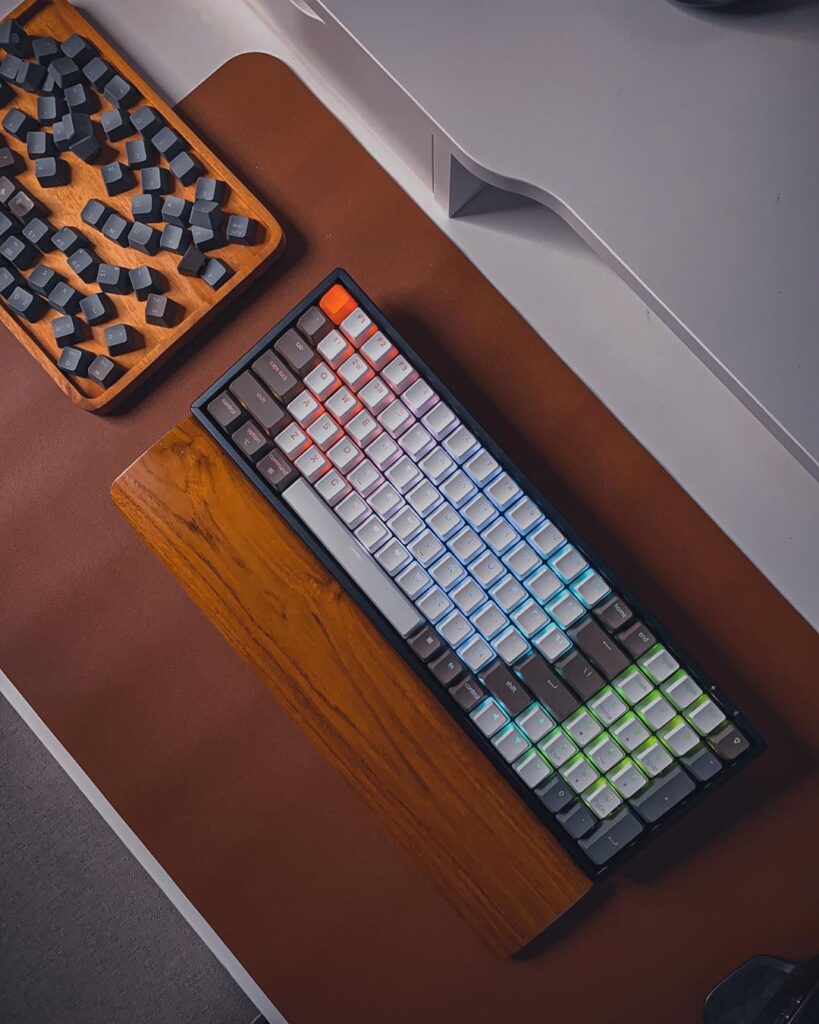 Full Credits: @Ferikantomi