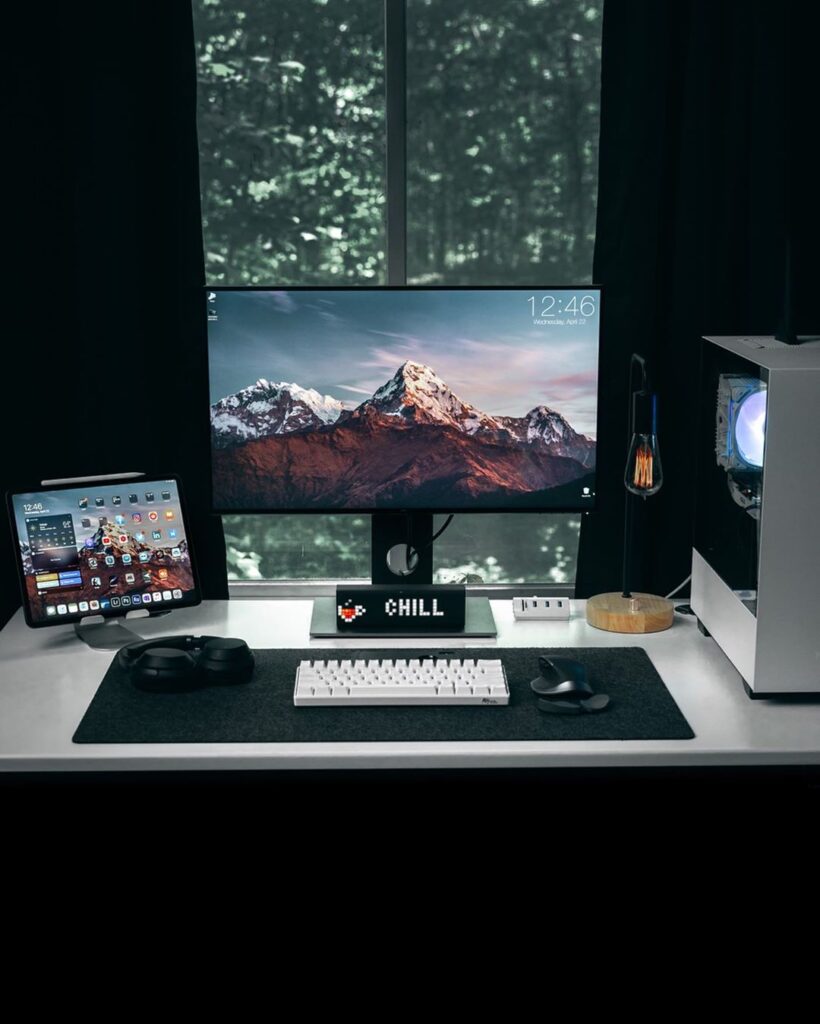 Items
Specifications
Monitor
Dell Ultrasharp U2718Q (US) (UK)
Monitor Mount/Desk Shelf
Grovemade Desk Shelf (US)
Mice
> Logitech MX Master 2S Wireless Mouse (US) (UK) (AU)
> DeltaHub Carpio Wrist Wrest (US) (UK)
Keyboard
Royal Kludge Wireless Mechanical Keyboard (US) (UK) (AU) (Global)
Deskmat
Grovemade Matte Black Desk Mat
Speakers
–
Desk
–
Desk Lighting
Industrial Desk Lamp (US)
Chair
GTPOFFICE Gaming Chair (US)
PC Case
NZXT H510 (US)
Laptop
–
Laptop Stand
Lamicall iPad Stand (US) (UK) (AU)
Docks/Hub
Cateck Bus-Powered USB 3.0 3-Port Aluminum Hub (US) (UK) (AU)
Other Decor
> Lametric Wi-Fi Bluetooth Smart Clock (US) (UK)
> Grovemade Walnut Headphone Stand
Our Insights
When in doubt about what colourway to theme your setup, follow @thespenceryan and go black and white. It is the most basic colourway of choice but its one that can never go wrong.
The best part about his setup is that it doesn't take up too much desk space. With a single monitor, you can still achieve a good amount of productivity if everything is within your reach and you have no clutter on your desk. He has achieved that with his clever use of an ipad stand at the top corner of his desk.
Here are some extra angles of his setup for you guys to enjoy.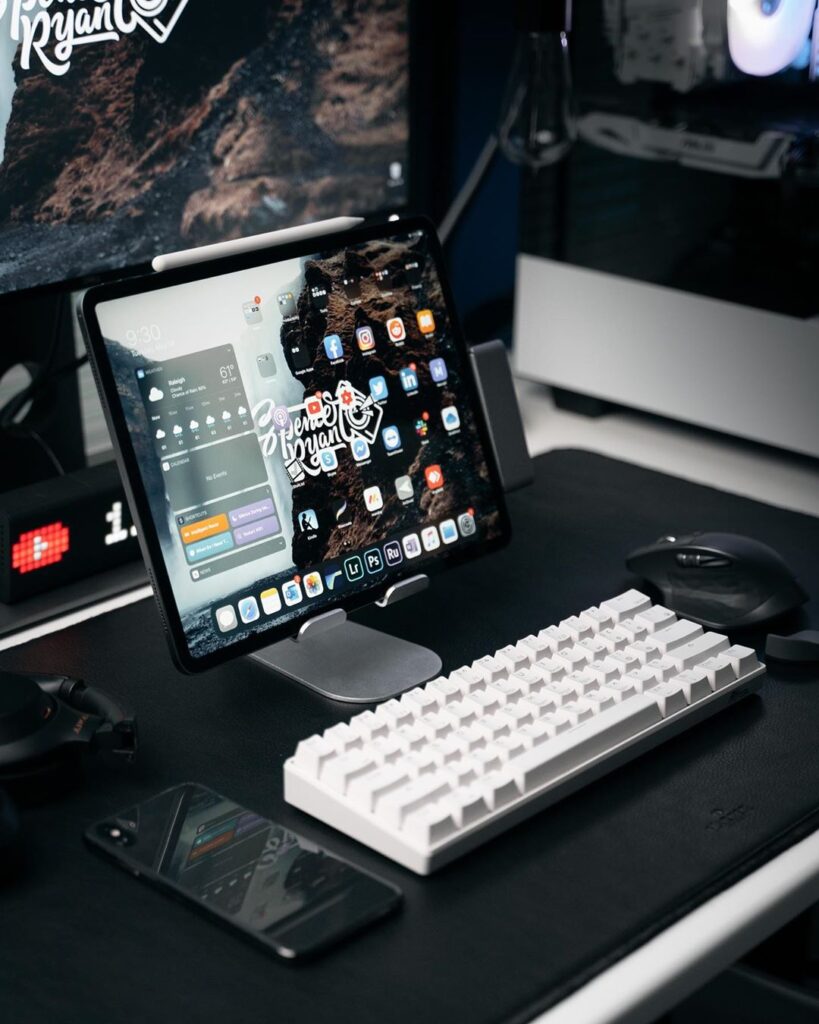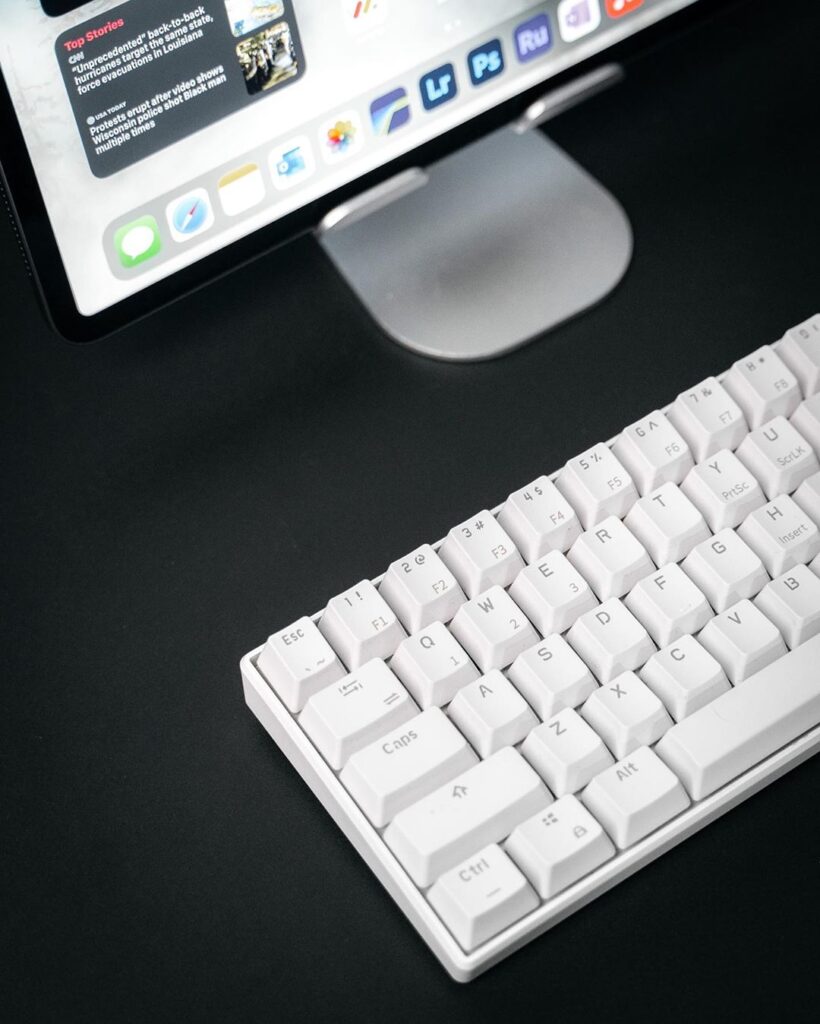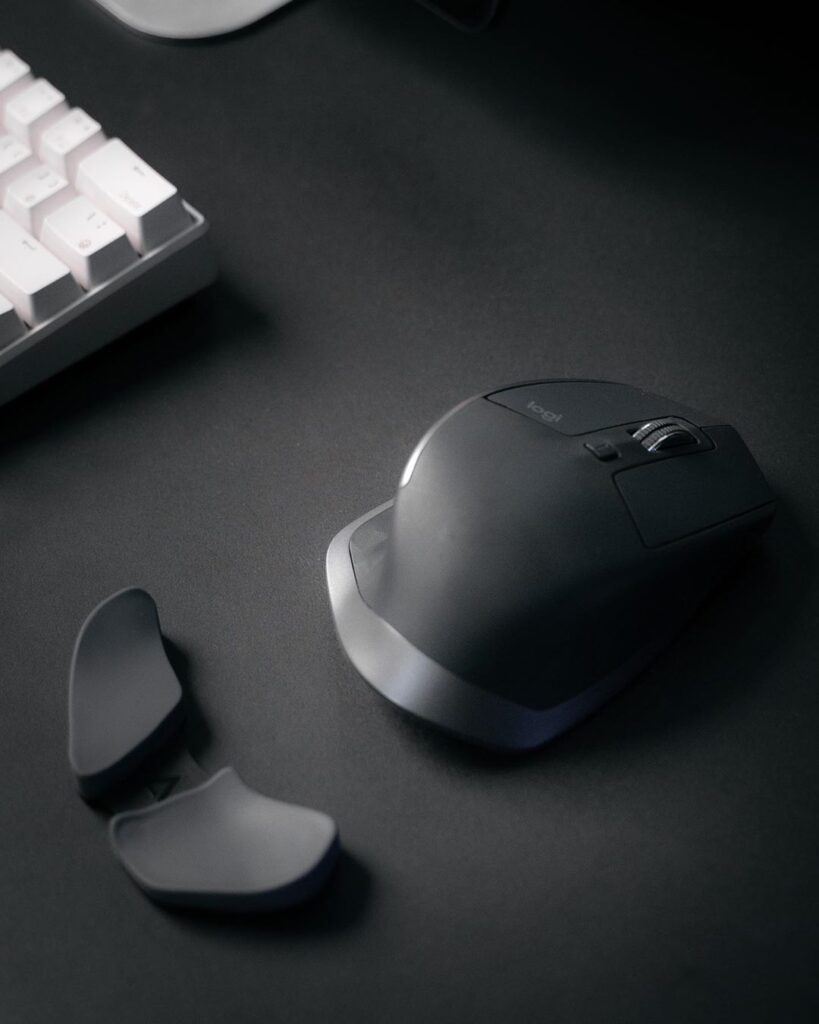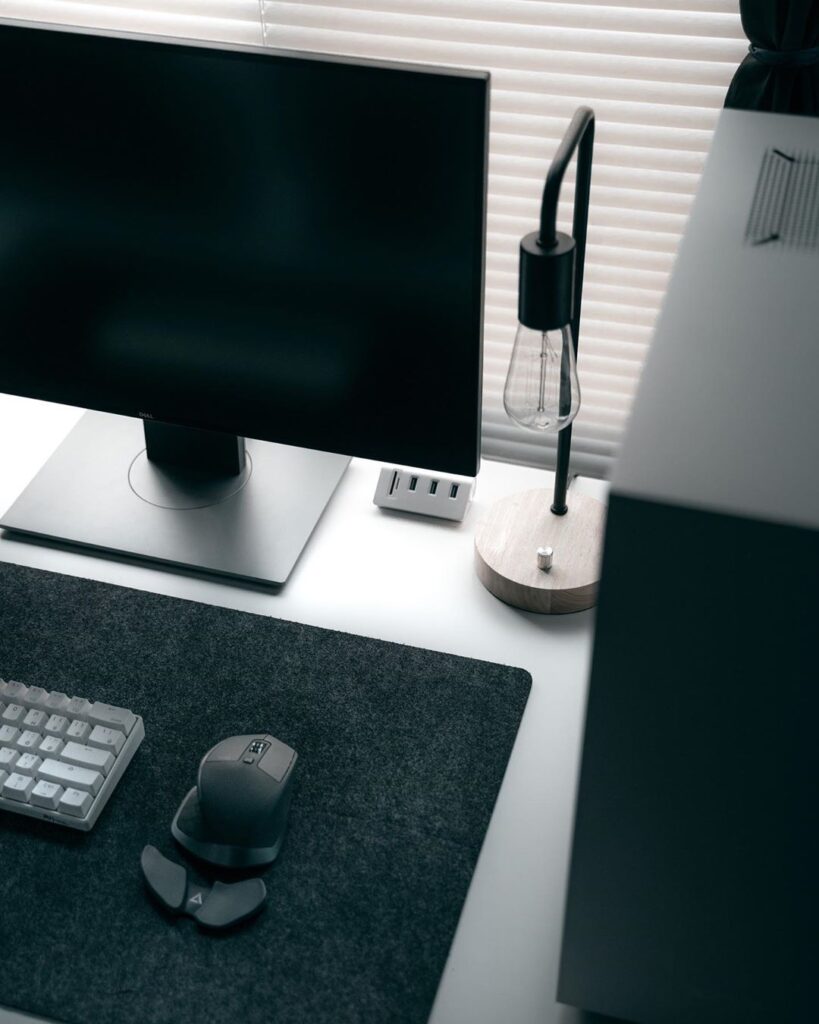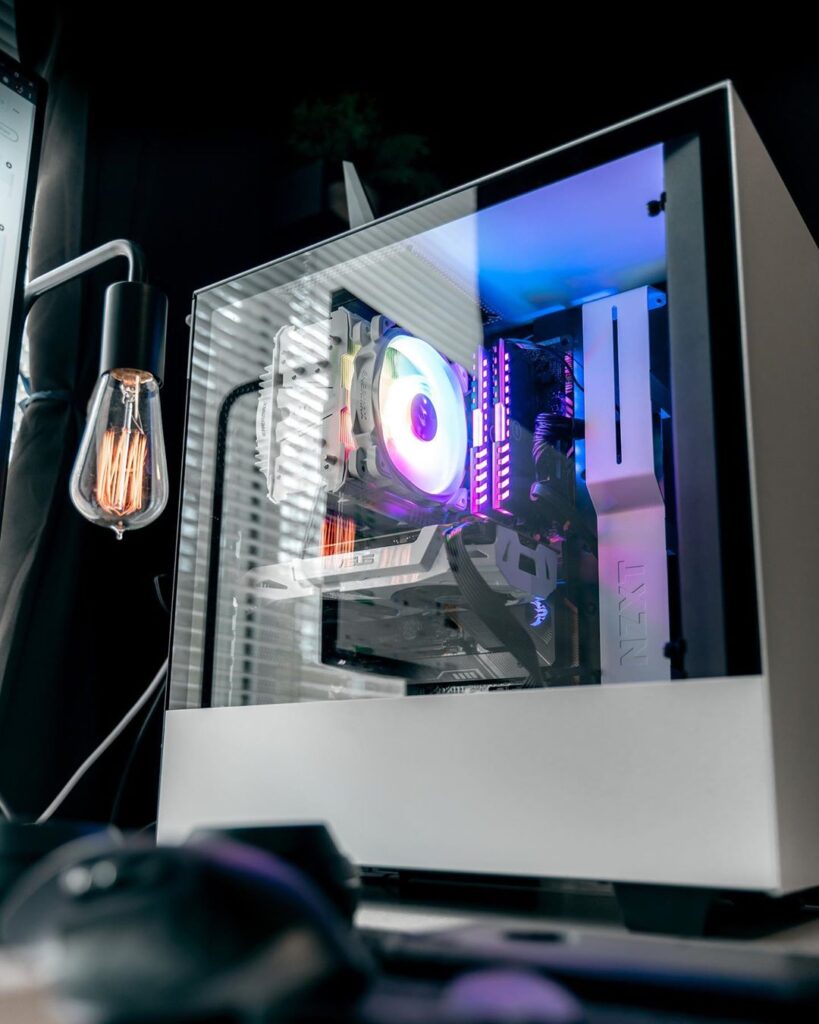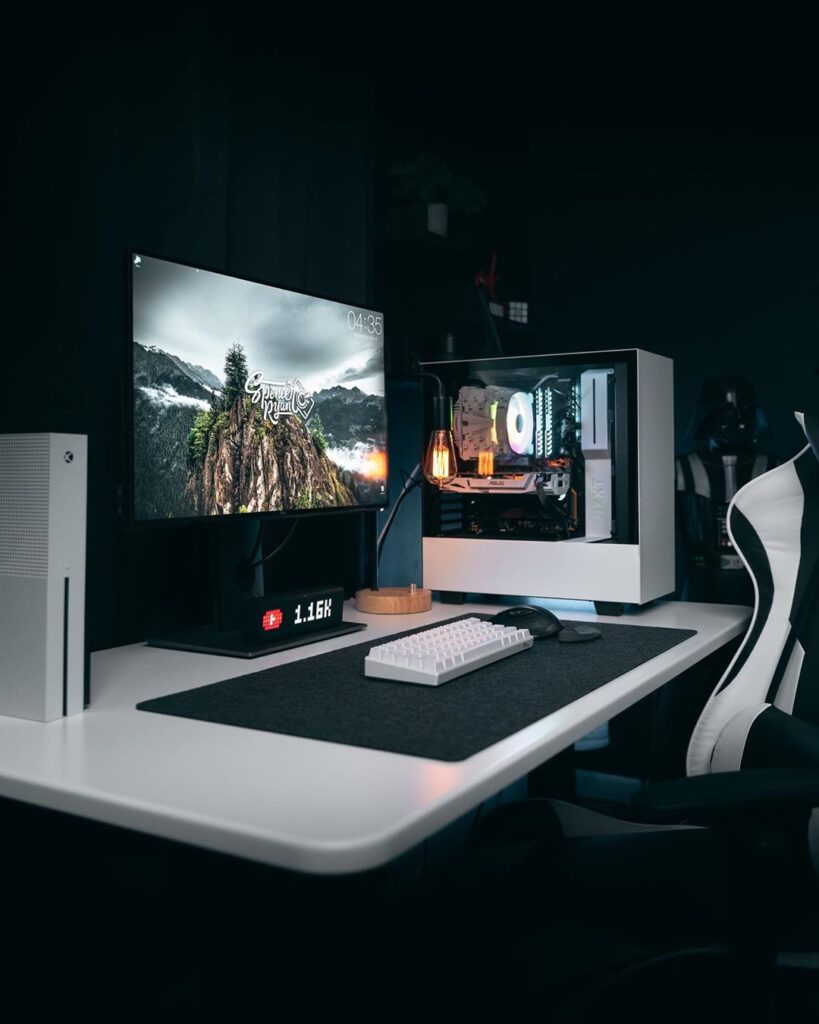 Full Credits: @thespencerryan