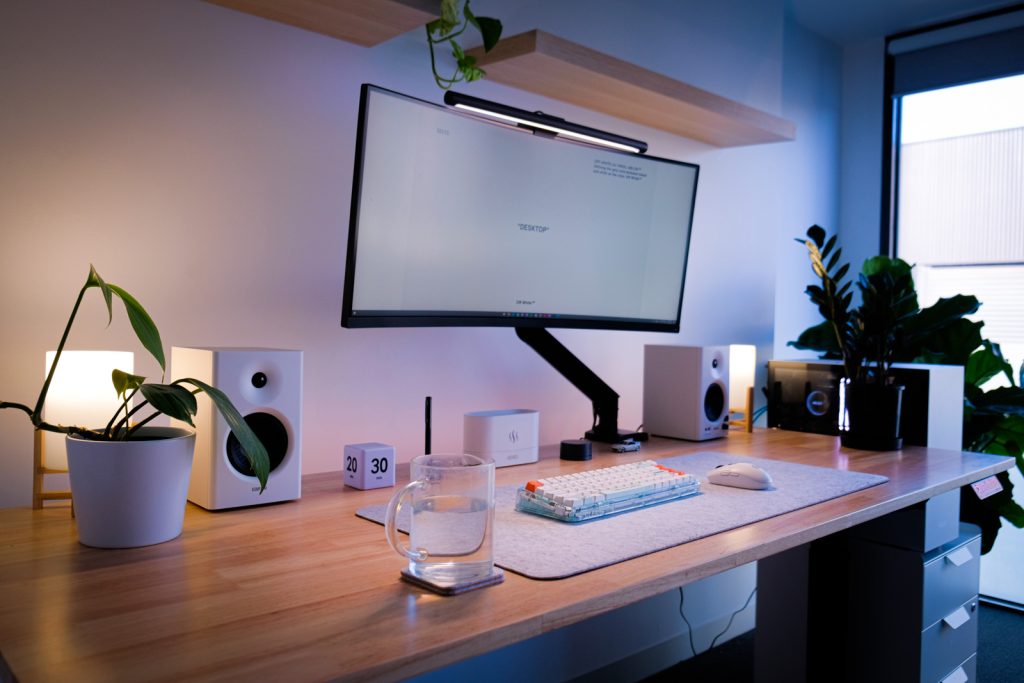 As someone who spends a lot of time typing, I've become increasingly interested in mechanical keyboards in recent years. They offer a level of customization and typing experience that is simply not possible with traditional rubber dome keyboards. One such keyboard that has caught my attention is the Melgeek Mojo68 plastic see-through custom programmable mechanical keyboard. In this review, I will be sharing my thoughts on its design, switches, typing experience, customization options, and overall performance.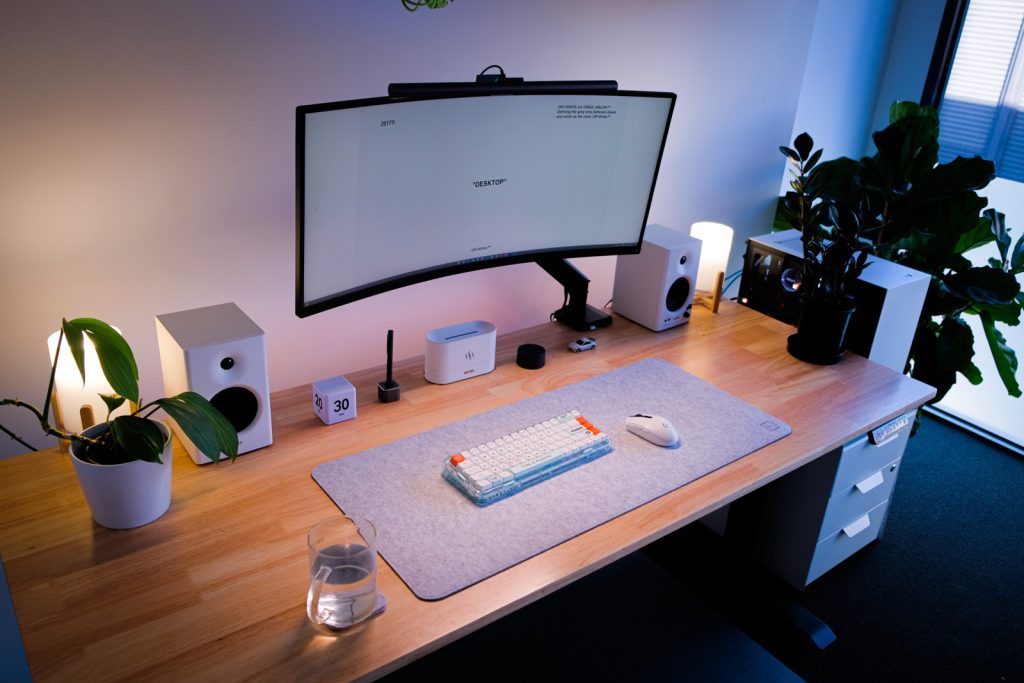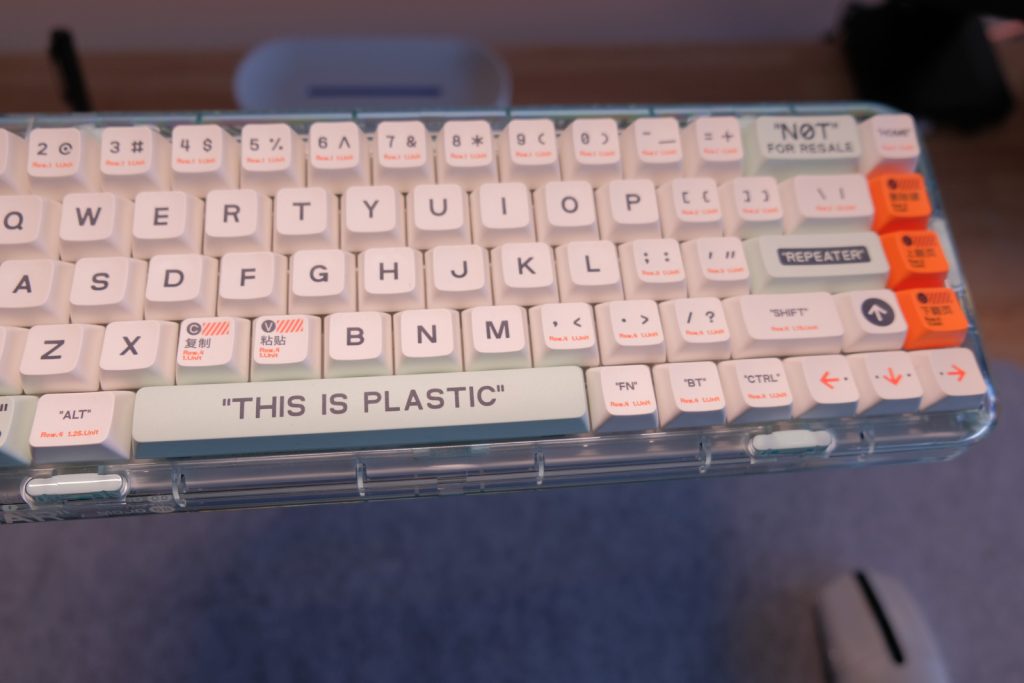 Design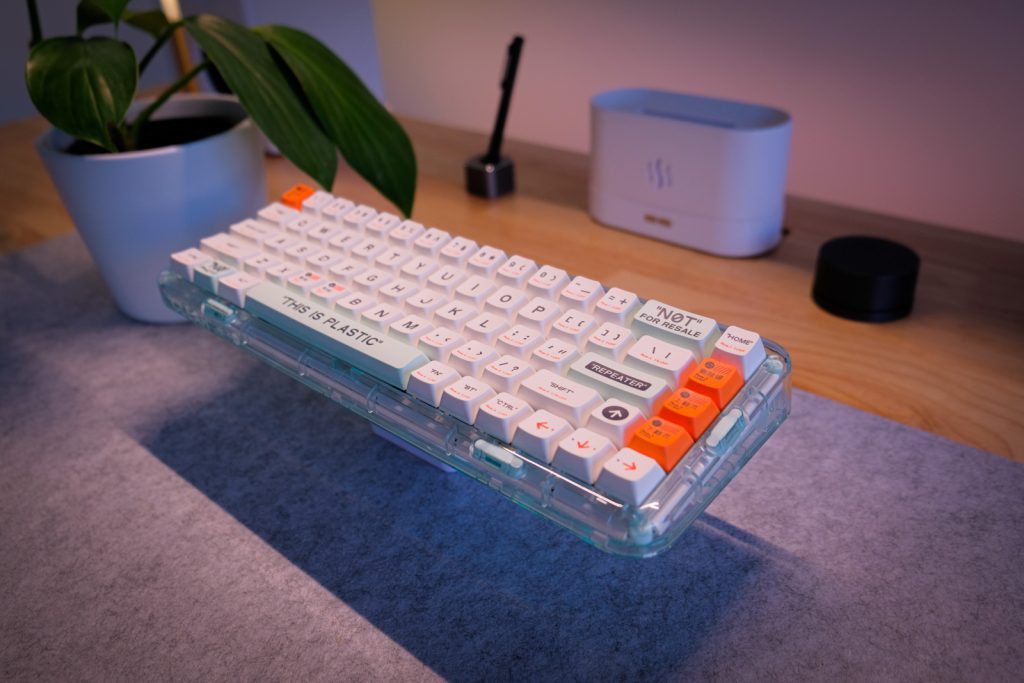 The Melgeek Mojo68 plastic see-through keyboard features a unique design that immediately caught my attention. The see-through case allows me to see the inner workings of the keyboard, which is something I haven't seen before. It's a compact keyboard that features a 68-key layout, making it perfect for those who need a keyboard that doesn't take up too much space on their desk.
I opted for the "off-white" themed design, which features a bold and minimalistic style. The combination of the off-white keycaps and the see-through case is visually striking, and it definitely stands out on my desk. The case itself is made from high-quality plastic, which feels sturdy and well-made. The keycaps are also of high quality and feel great to the touch. The keyboard has a USB-C port for easy connectivity, which is a nice touch.
Switches
One of the best things about the Melgeek Mojo68 is that it's compatible with a variety of different switches. I opted for the Gateron Brown switches, which are known for their smooth tactile feel. Other options include Gateron Red, Yellow, and Blue switches, as well as Kailh BOX switches.
The hot-swappable PCB is a great feature that allows me to easily change out switches without having to solder them in place. This is especially helpful for those who want to experiment with different switch types or simply want to change things up from time to time.
Typing Experience
The typing experience is the most important factor for me when it comes to mechanical keyboards, and I'm happy to report that the Melgeek Mojo68 did not disappoint in this regard. The Gateron Brown switches I chose feel incredibly smooth and tactile, with a satisfying sound that isn't too loud or distracting. The linear feel of the switches makes them ideal for fast typing, as there is a tactile bump to add feel to the experience. I was able to type quickly and accurately on the Mojo68 right out of the box, which is a testament to its build quality and switch choice.
In terms of ergonomics, the Mojo68 features a slight angle that makes typing for long periods of time more comfortable. The keycaps are also sculpted to fit the natural shape of my fingers, which further adds to the overall typing experience.
Customization
One of the things I love about mechanical keyboards is the level of customization they offer, and the Melgeek Mojo68 is no exception. The keycaps are easily replaceable, which means I can swap them out for different colours or materials if I want to change up the look of my keyboard.
The Mojo68 also features RGB backlighting, which can be customized using the software provided by Melgeek. The software allows me to change the colour and brightness of each individual key, which is great for creating a unique lighting setup.
In terms of programming, the Mojo68 supports QMK firmware, which means I can customize the layout and functions of my keyboard. This is great for creating my own shortcuts or macros for increased productivity.
Conclusion
Overall, the Melgeek Mojo68 plastic see-through custom programmable mechanical keyboard is an excellent choice for anyone who is looking for a high-quality, customizable keyboard that offers a unique design and exceptional typing experience. Its hot-swappable PCB, see-through design, and customizable RGB lighting make it a standout keyboard that will impress even the most discerning users. While it may not be the cheapest mechanical keyboard on the market, its build quality and features more than justify the price tag, making it a worthwhile investment for anyone who takes typing seriously. I highly recommend the Melgeek Mojo68 to anyone who wants a high-quality mechanical keyboard that offers both style and substance.