Getting Started
So you've just built your dream desk setup. Or you're looking for a new keyboard to match your space. But you don't know what type of keyboard you should purchase? Well, you have come to the right place. Keep reading and by the end of this article, you should be able to place off that purchase for the new keyboard.
Types of Keyboards
Let's get this started, there are 2 main types of keyboards on the market; membrane and mechanical. Membrane keyboards utilise a thin layer that contacts a circuit to register a keypress. Mechanical keyboards utilise a mechanical switch to register a keypress. Mechanical switches are made of housing, metal contact leaf, spring and stem. The stem moves down on the keystroke and contacts the metal leaf, which registers the key being pressed.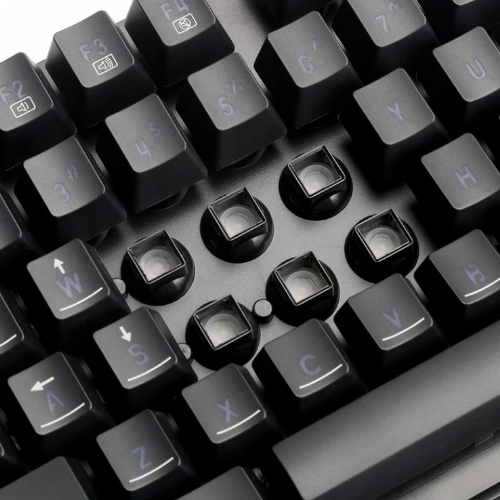 Mechanical Keyboards?
Now, why a mechanical keyboard you may ask? There are 2 main reasons why people gravitate towards a mechanical keyboard; feel and sound. Most of us spend somewhere between 20 – 40 hours a week sitting out our desk typing away. Enjoying the tactile response as you press each key makes typing a much more pleasant experience. If you're typing most of the day, you want to enjoy the feeling of typing, not lament that it is a mindless chore. The tactile response is something that is much more pronounced on a mechanical keyboard compared to a membrane keyboard.
Secondly, the sound of the keys as you type away. Close your eyes. And imagine the mechanical drumming of a typewriter. That is the sort of sound that you cannot get from a membrane keyboard. Admit it, the inner typist within in you yearns for that sound. It's a guilty pleasure that we all enjoy.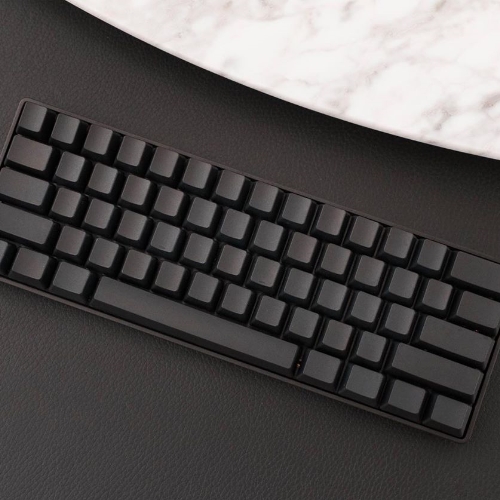 Switch Types
There is another consideration that you need to make but one that is born out personal preference. It is the type of tactile response that you want from your keyboard. There are 3 main types of switches available; linear, tactile and clicky.
Linear – These travel up and down. The tactile response comes from you "bottom out" or pressing the stem all the way down until it touches the bottom housing.

For those that prefer a quieter typing experience or don't like a strong physical tactile response

Tactile – As you press down, the stem makes contact with the metal leaf and creates a noticeable bump that you can feel on your fingers.

For those that prefer a quiet and physical response as they type

Clicky – These are similar to a tactile switch but there is an additional mechanism that is triggered. There is a click bar or jacket that is triggered and this creates an audible click.

For those that desire a loud audible and tactile feedback.
Our Recommendations for Each Keyboard Size
So, you've kept reading and have now arrived at this final section. Which mechanical keyboard should you pick. While we can't make that decision for you, we can try and help point you narrow down your choices. Keyboards come in a variety of sizes and we have listed the most popular ones below for you.
1800
This is the full-sized keyboard that you will see in every office space. It contains the full function row, alphanumerics, special keys, arrow keys and a Numpad.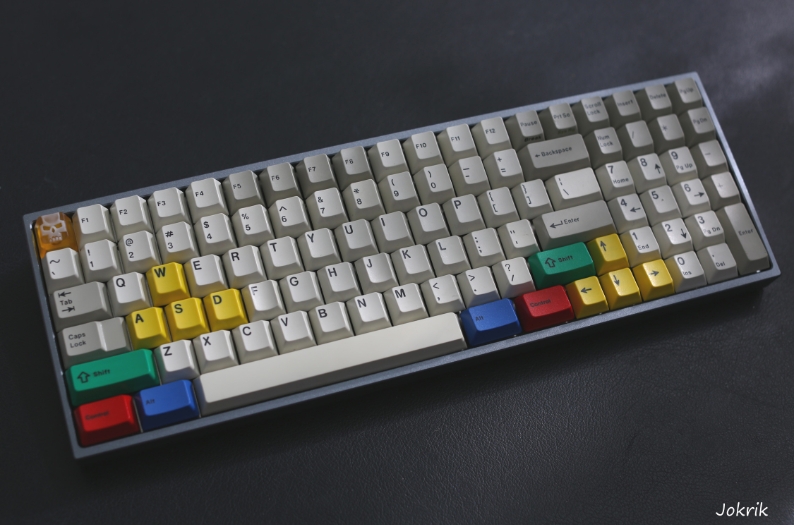 This is recommended for those that handle a lot of data or require a number pad.
Pros
Able to fit extra functionality such as media or macro keys
Standard Layout – Anyone will know where the keys are
Numpad
Cons
Takes up a lot of space
Can be expensive
Can be clunky and have a lot of keys that are not used often
Recommendations
TenKeyLess (TKL) or 75%
These keyboards are essentially a full-sized keyboard without the number pad. It still retains the function row, special keys and arrow keys.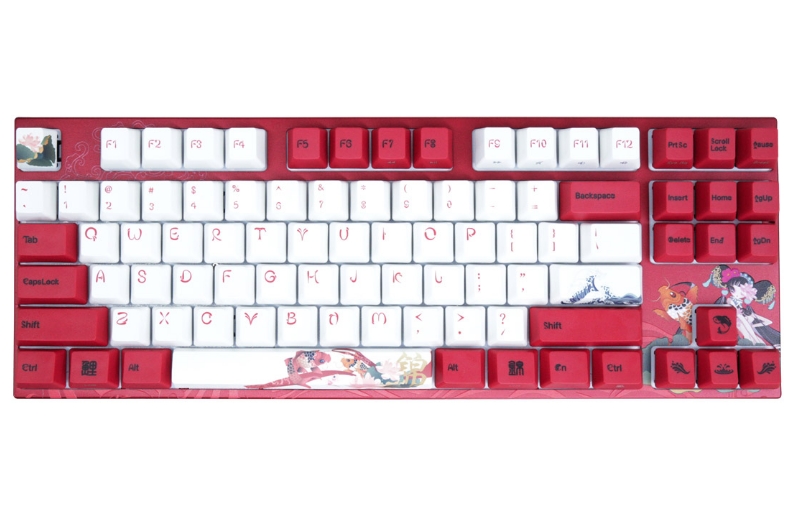 This is for those that still want a keyboard with less footprint but still wants to retain as much functionality as possible.
Pros
Less space required
Still retains a large amount of functionality
Ideal for gaming because you won't need the numpad
Cons
Missing Numpad
On some keyboards, the special keys may be in odd locations
Recommendations
60% or 65%
These keyboards are know as the compact keyboards. They contain only the alphanumeric section of the keyboard. The 65% compact keyboard contains the arrow keys and may also have some of the special keys as well.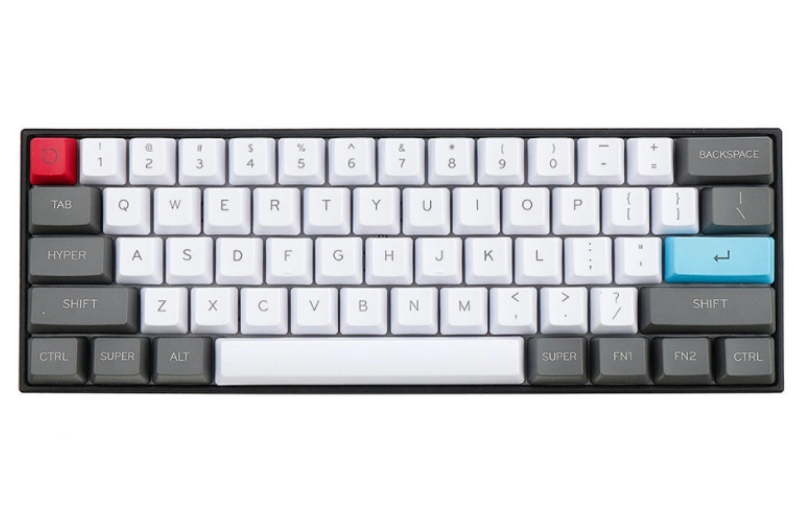 This is for those that only need the bare minimum or want to minimise the amount of space they utilise for their peripherals.
Pros
Less space required
Additional keyboard functions are usually accessible via the FN key, giving you essentially a full keyboard in a smaller form factor
Cons
No numpad and potentially no arrow keys and special keys.
Have to program extra functionality into the keyboard
Sometimes, certain special keys are different locations due to layout requirements.
Recommendations
What do size we recommend?
We prefer the compact 65% layout. It takes up less space on the desk and gives the whole setup that clean and minimal look. The loss off function row and special keys are offset by the ability to code in that functionality into the keyboard. It's also important to consider whether the keyboard has wireless capabilities or not. For a minimal desk setup, you would want to reduce the amount of visible cabling on the desks, which is why we opt for a Bluetooth compatible keyboard in the selection process.
Other Keyboards that deserve an honorable mention:
Logitech MK270 Wireless Keyboard and Mouse Combo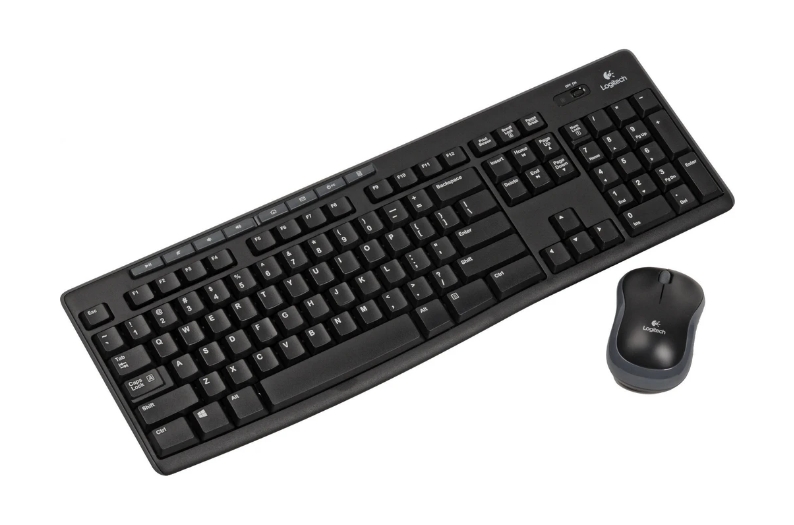 This keyboard and mouse combo is recommended for those who are budget conscious, and are not looking for a mechanical keyboard, but still want a good quality and durable set of peripherals to use everyday.
Logitech Craft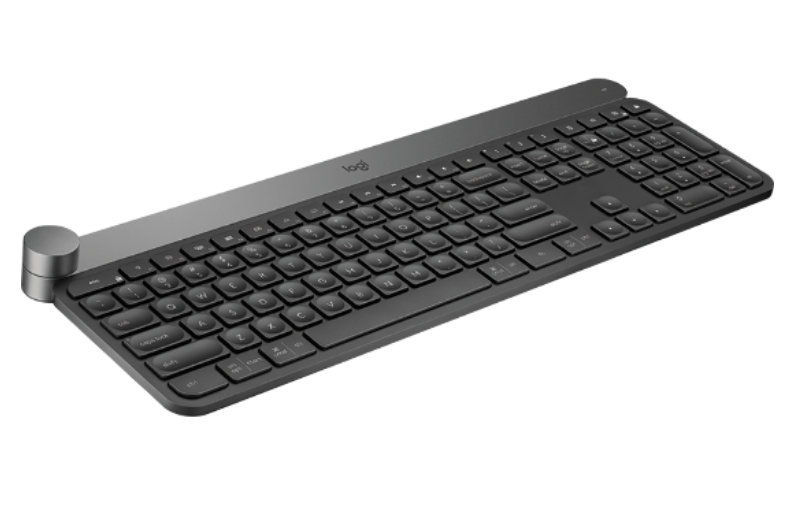 Being dubbed as the main keyboard for many creators, the integrated input dial provides programmable functionality; such as the ability to scroll through footage during video editing, zooming in and out of pictures or changing the volume. We would definitely recommend you checking this keyboard out if you're a creator!
Iqunix F96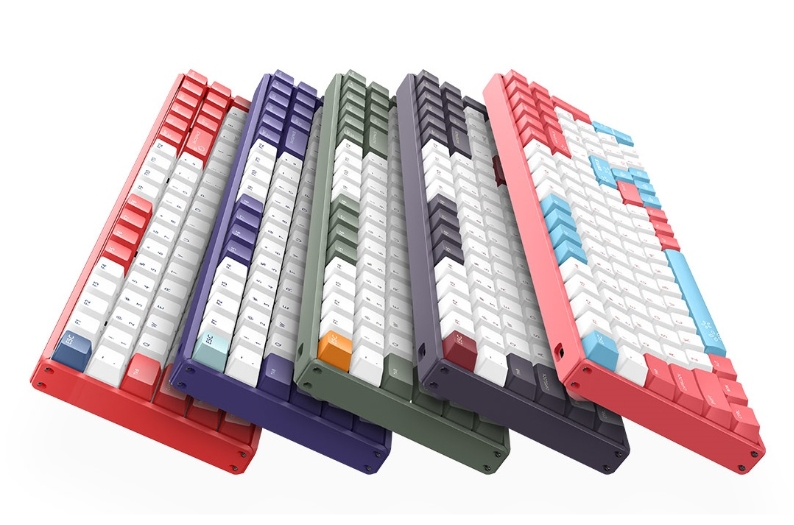 LINK: GLOBAL
One of the only 96% keyboards that compact the keys so that all the empty spaces are reduced. The colour design makes it deserving of an honourable mention.
Keycult No.1/65 Custom Keyboard
For those who have an unlimited budget and are after the best of the best!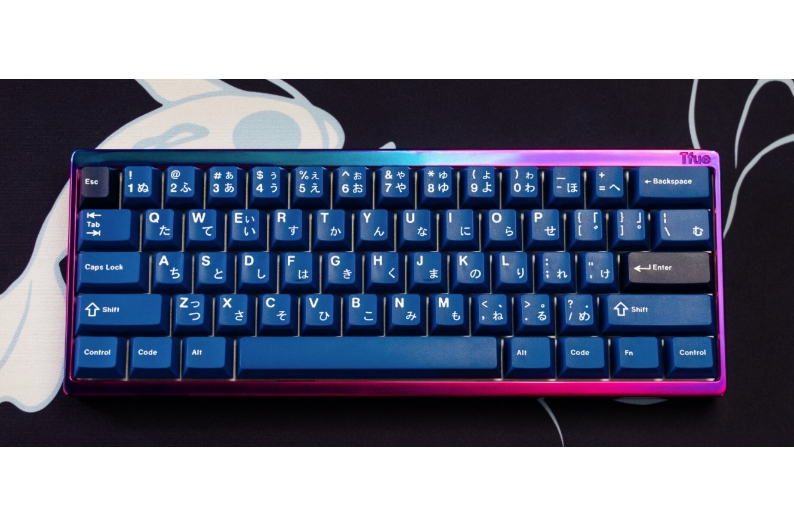 LINK: GLOBAL (Get your Amex Ready)
This keyboard is for those who have an unlimited budget and are after the best of the best! It allows for the typing experience to be tailored to each individual's tastes. While it is not the most affordable of the options, once you go custom, you don't go back.