Welcome to my refreshed workspace, a simple yet stylish corner with a huge 34-inch ultrawide screen as the star. I've given it a warm autumn makeover, creating an inviting place for work and inspiration. It's my perfect blend of technology and calm. It's been a while since I wrote a setup update, but people have been DM'ing me over Instagram, asking me what I use in my setup, so today, I decided to take some time out of my day to write up this post. If you guys are looking for a full guide to building your own minimal desk setup, we have a comprehensive guide here.
A Video Recap
If you can't be bothered reading the rest of the article, We have an older video going through some of the setup pieces. See below.
The Full Width of the Setup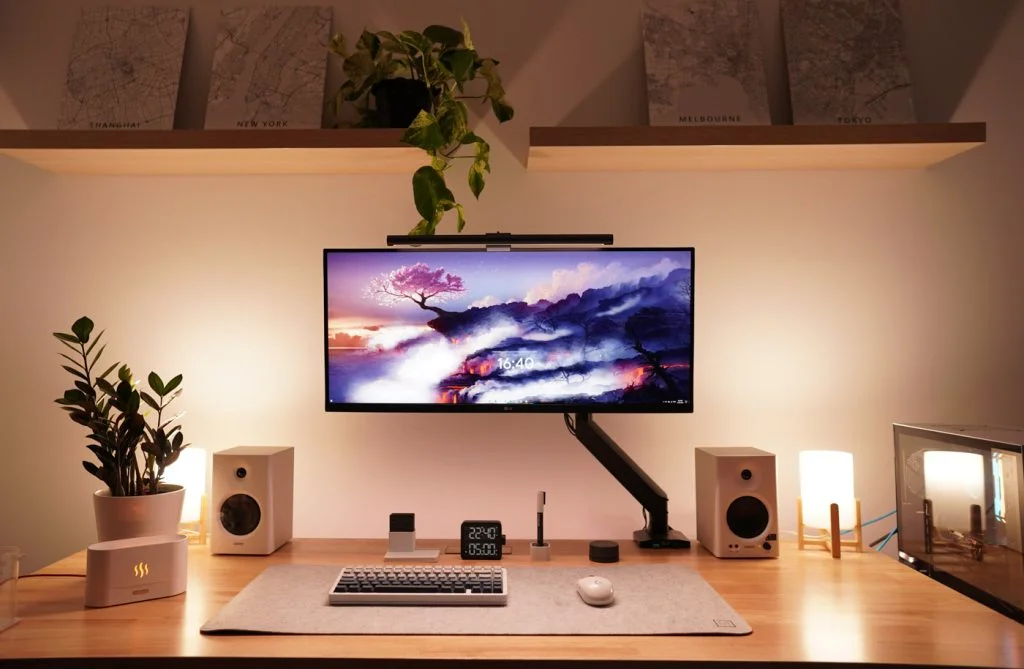 Ever wondered why my desk setup sports an autumn theme? Well, there's something special about fall, don't you think? The warm colors, the cozy vibe, it's just my kind of season. Plus, the changing leaves remind me that time's always moving, kinda pushing me to make the most of each day.
I've tried to bring a slice of that into my workspace. The Yeelight lamp and IKEA desk lamps give off a soft light that's just like those mellow fall afternoons. And that Lively Wallpaper? It's like having a little window to the great outdoors right here. It all adds up to a calming space that keeps me inspired and ready to get stuff done.
The IKEA Gaffledun has been in my setup since 2020, but I continue to advocate that it is one the best-looking lamps that IKEA has ever produced. It gives it a classy look but also, at the same time it makes it look like your desk setup is candle lit.
What I love most about my own setup?
It's simplicity and a place where I can be productive without worrying too much about where things go.
Running Minimal Desk Setups (MDS), I've realised the setups that I've curated have had a profound impact on the audience and followers of the brand, So I am quite careful about what I put in my setup. I always try to pick items with the best price-to-performance ratio (talk of an engineer). After years of searching the market, some of these items have been chosen because they have the best functionality for the price whilst having "minimal" aesthetics.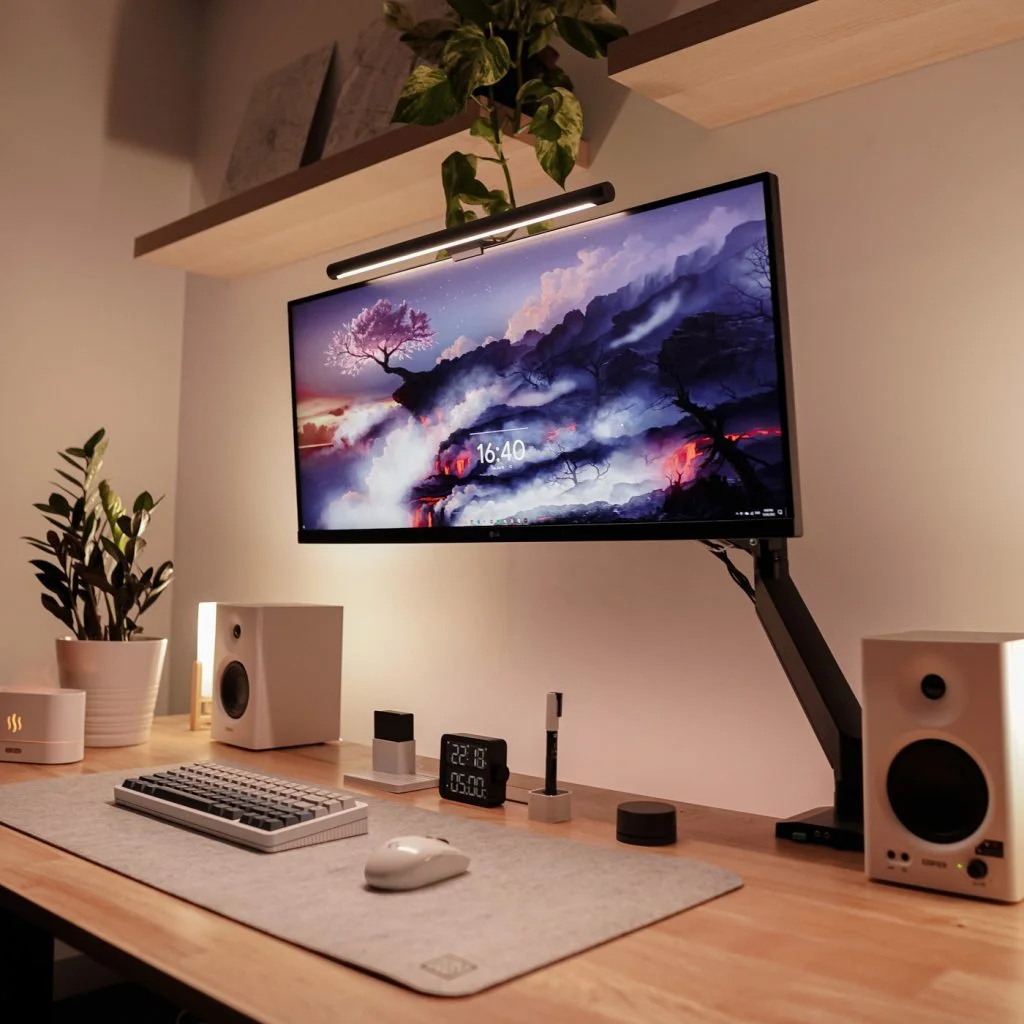 Further Breakdown
Humidifier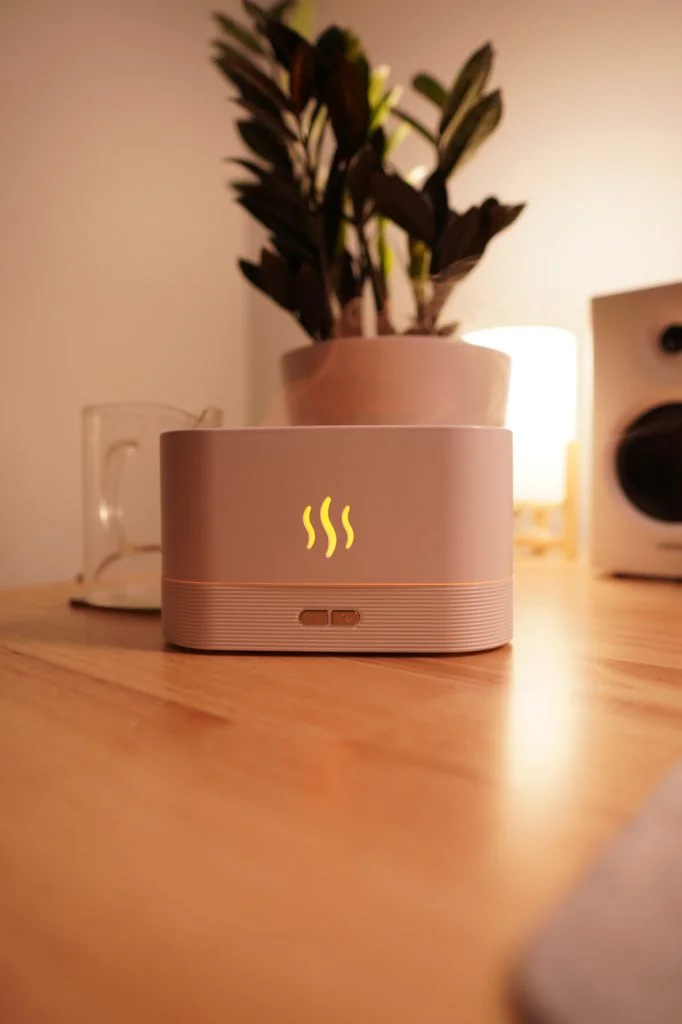 The humidifier adds humidity to the plants but also adds warmth to the setup. I like using essential oils to help with the vibes of the setup.
Pomodoro Clock
The Pomodoro clock is essential in using the Pomodoro method. I love the method as it helps me break down the tasks that I have to do into smaller blocks where I am fully engaged in the task itself.
Either side of the Pomodoro clock, I have pieces of the Physical To-do list system that is currently redevelopment. I like having a physical system because I can always see it, and the physical feel of rubbing or crossing the task off drives a different sort of satisfaction. It's one of those 'iykyk' things.
My Keyboard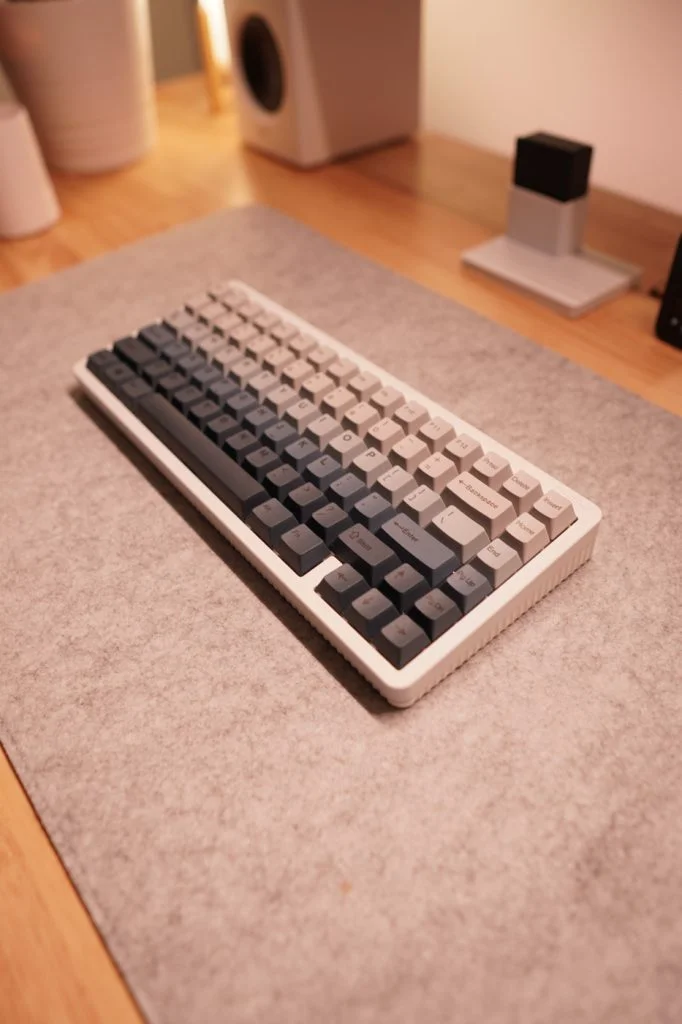 I've used this Nuphy Halo75 keyboard since it's launch and I haven't had a proper chance to give a review on this keyboard, but in my opinion, it's the best-sounding prebuilt keyboard I've used. The space bar is insane. For the keycaps, I am rocking a set of gradient keycaps that I found randomly on my trip to China. I later saw Epomaker selling the same set, so I assume it may be from the same supplier. Check it out if you're interested.
Future Updates
I am thinking about building my desk setup using timber and a featured wall behind my desk setup. I have some ideas already, but I hope to show it all to you soon.