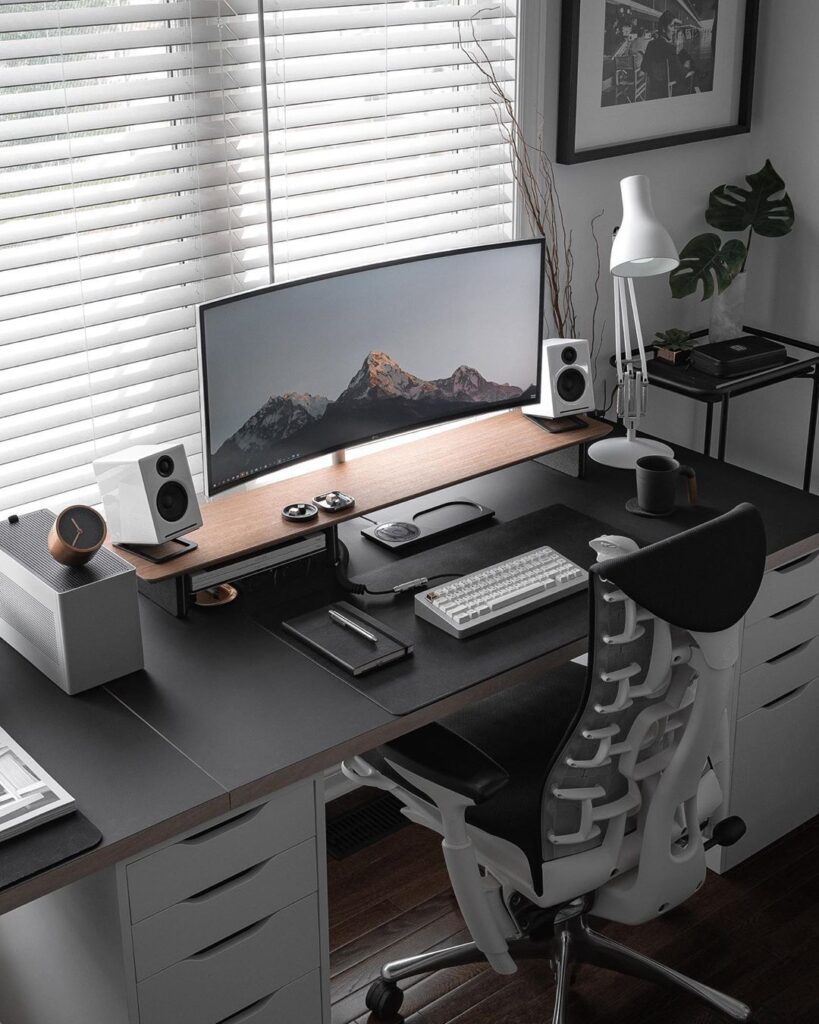 Items
Specifications
Monitor
LG 27″ QHD Monitor 27GL850 (US) (AU)
Monitor Mount/Desk Shelf
> Grovemade Desk shelf (US)
> Monitors in Motion Cobra Arm (US) (UK) (AU)
Mice
Logitech MX Master 2S (US) (UK) (AU)
Keyboard
> Ramaworks M65-A
> Ramaworks Koyu
Deskmat
Speakers
> Audioengine speakers (US) (UK)
> Kanto S2 speaker stands
Desk
Desk Lighting
Chair
Herman Miller Embody (US)
PC Case
Loque Ghost S1 (US)
Laptop
–
Laptop Stand
–
Docks/Hub
Native Union BLock Wireless X Tom Dixon Charger (US) (UK) (AU)
Other Decor
ROOMs Audio Line Typ FS N Headphone Stand
Our Insights
This black and white setup from @mekunotech is absolutely on point. Its minimal and its easy on the eyes. If you go on his insta, there are so many more shots that would make you envy everything he has.
The most impressive part of his setup is how everything is colour-matched and how the setup is laid out. Each component has meaning and contributes to the aesthetics of the setup.
The main part of this setup that impresses us is how well each component blends into the setup but most of all how each photo is smartly framed to bring the most out the aesthetics of the setup. If you need help achieving a setup like this, you may want to have a look at our guide.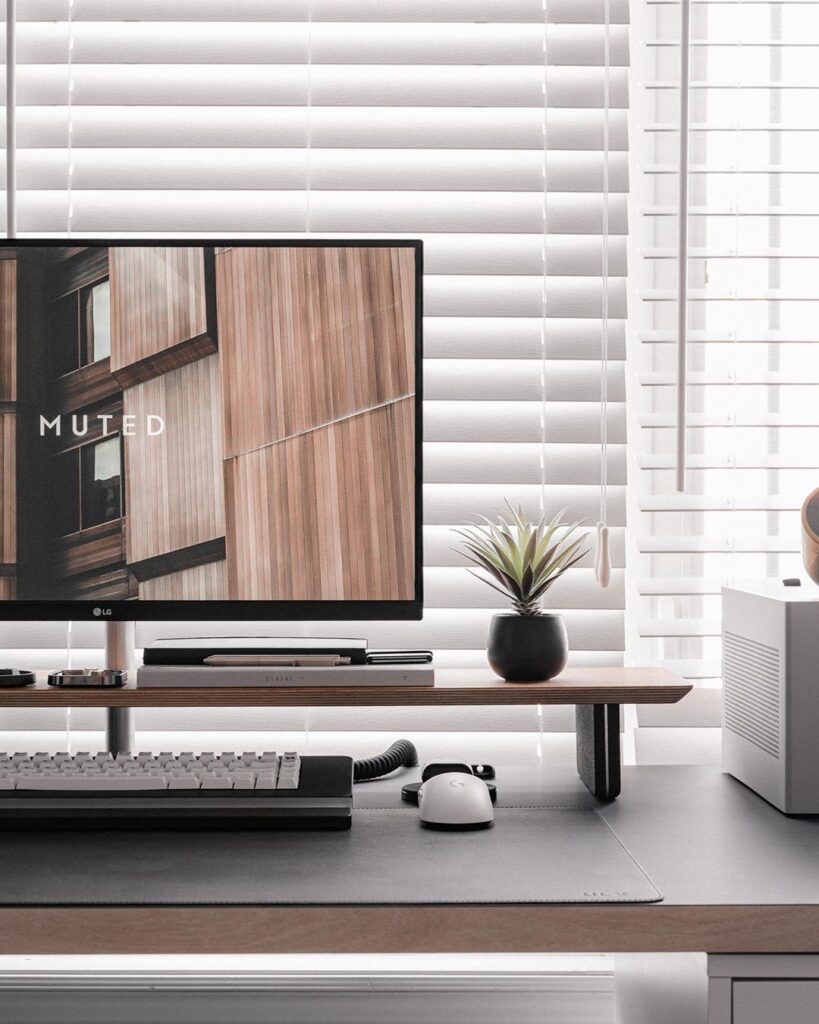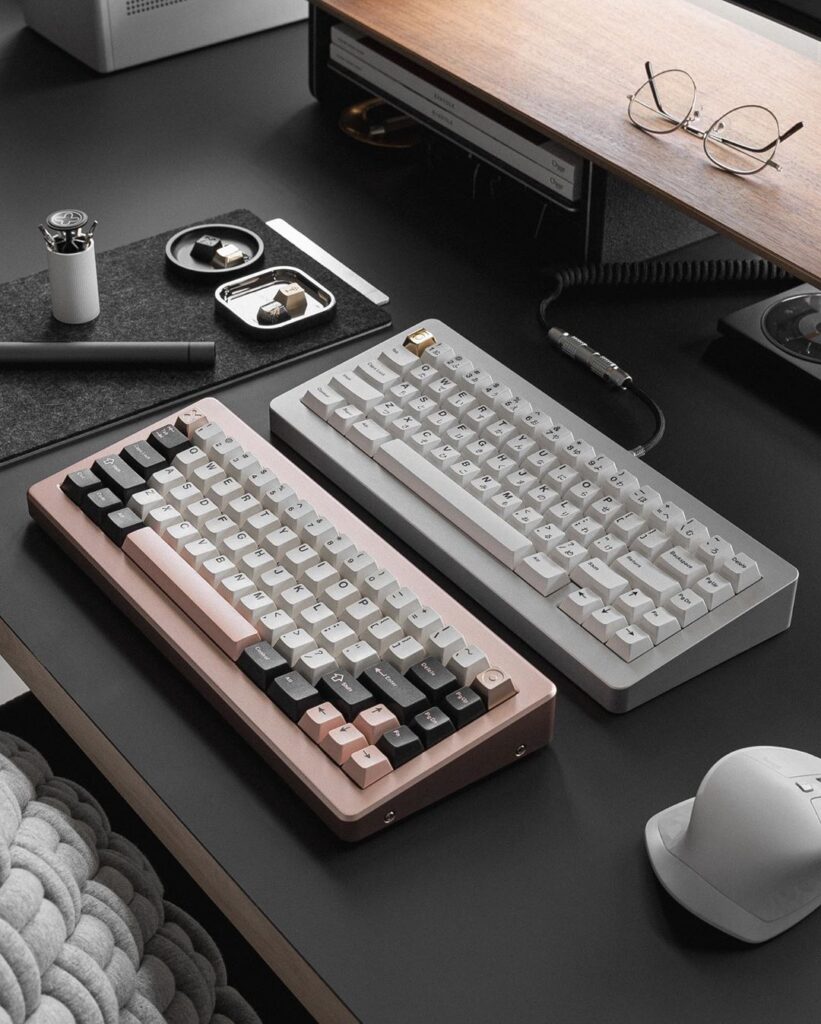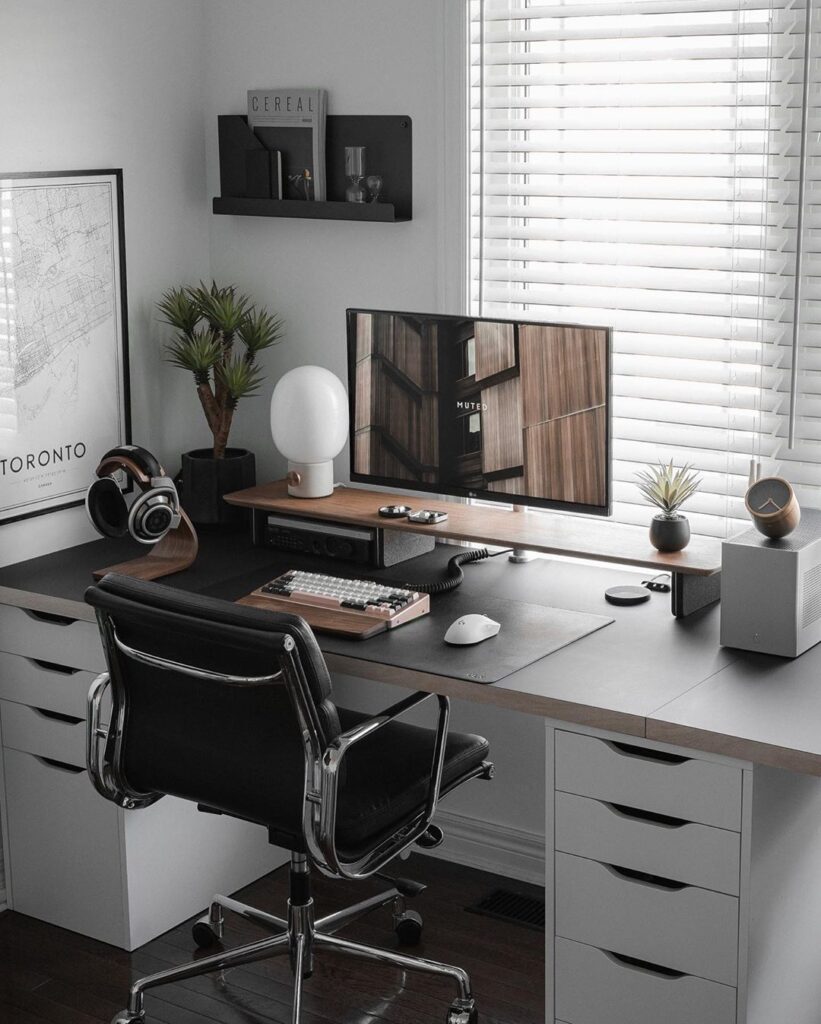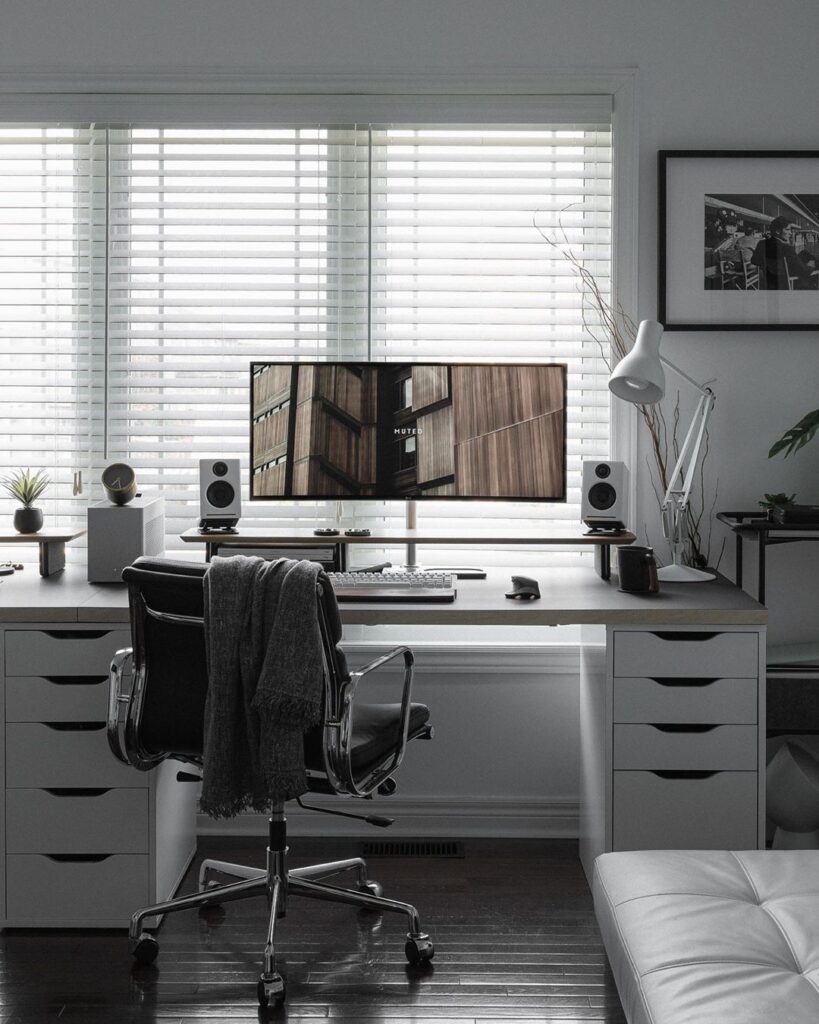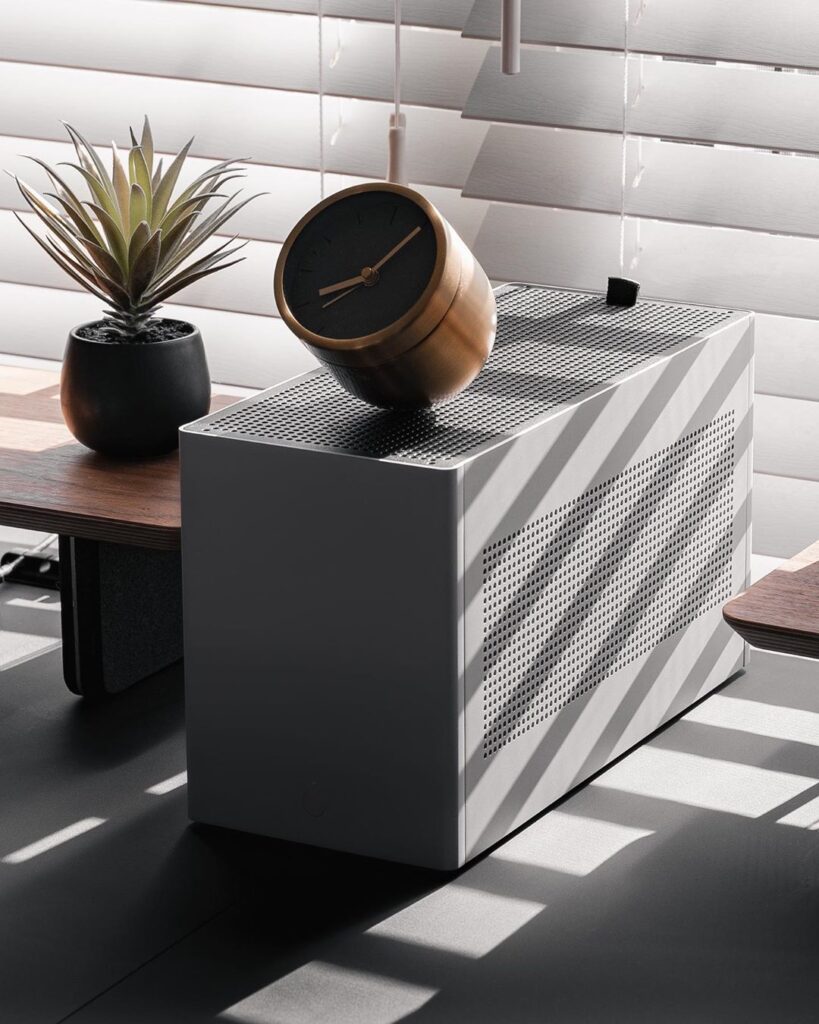 Full Credits: @mekunotech