We came across this setup on Instagram, and we thought we had to do a review on it. It is one of the cleanest desk setups we've seen on Instagram but also the most functional. This setup is by @borisigtech. Check out his page and give him a follow if you want to see more from his setup. If you're new to desk setups, read our starter guide for minimal desk setups.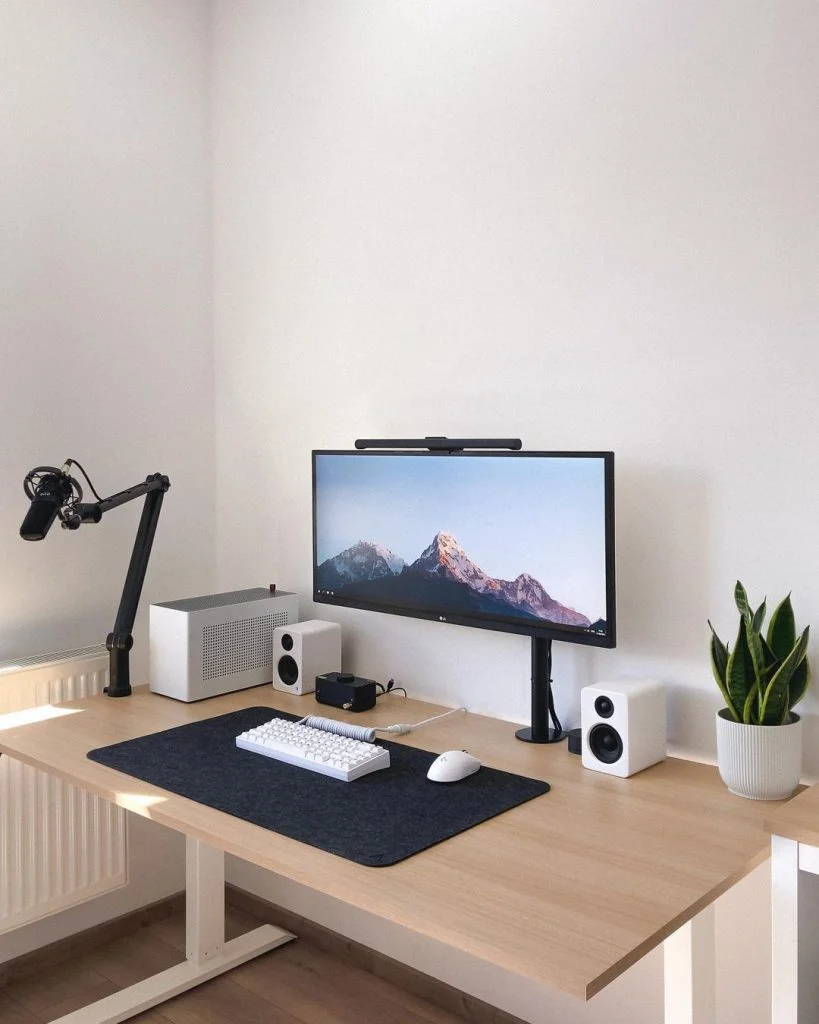 Looks amazing, right?
Let's have a look at what's in the setup.
The item list looks very simple, so let's look at what's included and what we love about this setup.
The depth of the table
The depth of the table is roughly 80-90cms, and it's a good depth to help your setup look more minimal. We've touched on this topic in many articles, but the easiest way to make a setup look more minimal is by choosing a larger desk. I think the ideal depth is a tabletop that is greater than 70cm (27.5in) in depth.
If you're stuck, the IKEA Bekant is a good option, as it's available in most countries at a reasonable cost!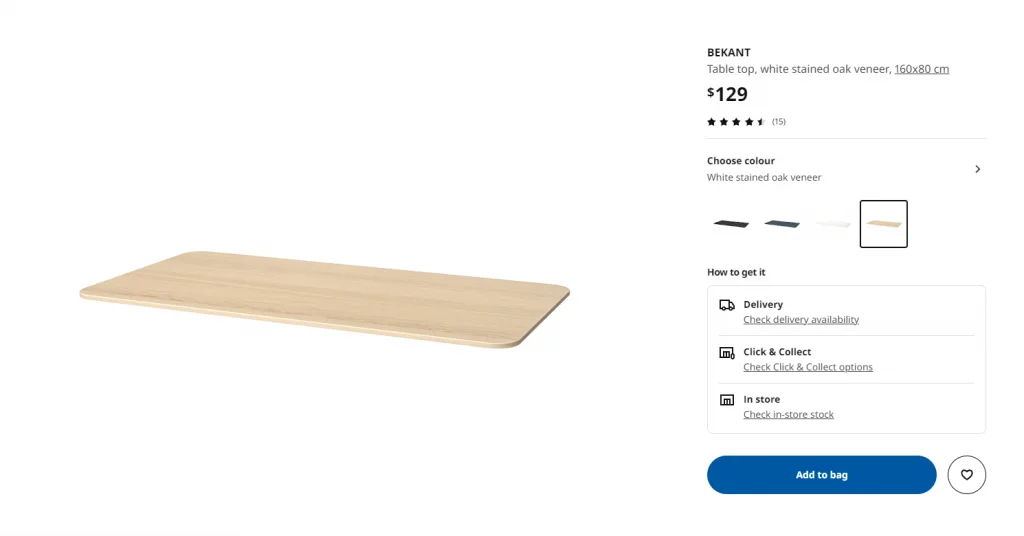 The colour scheme – light-themed setups
I love the colour scheme used by Boris in his desk setup, as I, too, also run a light-themed desk setup. The only drawback is a white monitor is pretty hard to find. There are a few on the market, like the ASUS VY279HE-W in white or the Sceptre C305B-FUN200W in silver. I still haven't found one in 1440p.
In terms of white peripherals, there weren't that many on the market a few years ago when we first started this blog, but today there are quite a few makers of white keyboards, mouses, headsets etc. Brands such as:
If you want a white monitor mount, you'll have to fork out some extra cash because right now, there is only the Ergotron LX or HX available in white.
For the speakers, Boris uses the Kanto YU2, which is one of the most loved speakers but the desk setup community. Kanto YU2, Audio Engine A2 and the Edifiers R1280T are all typical speakers in modern, minimal desk setups.
Having the PC case on the table
In a lot of cases, showing off the PC case can add clutter to your desk. To make it look good, you either need a mini-ITX case or something similar. In addition, if you do have a bigger PC case like an NZXT h510, you would need a more extended table, at least 180cm (70 inches) long.
Final Remarks
I love the personal touch of having the plant and also the nice clean wallpaper on the monitor. Overall, this desk setup has all the essentials and looks neat with minimal wiring.