Put together with items predominantly from IKEA, this setup is straight from our HQ. Let's have a look at our easy IKEA desktop setup. If you need some help putting together a setup for your home office or office in general, you should check out our definitive guide on how to create the most functional home office setup.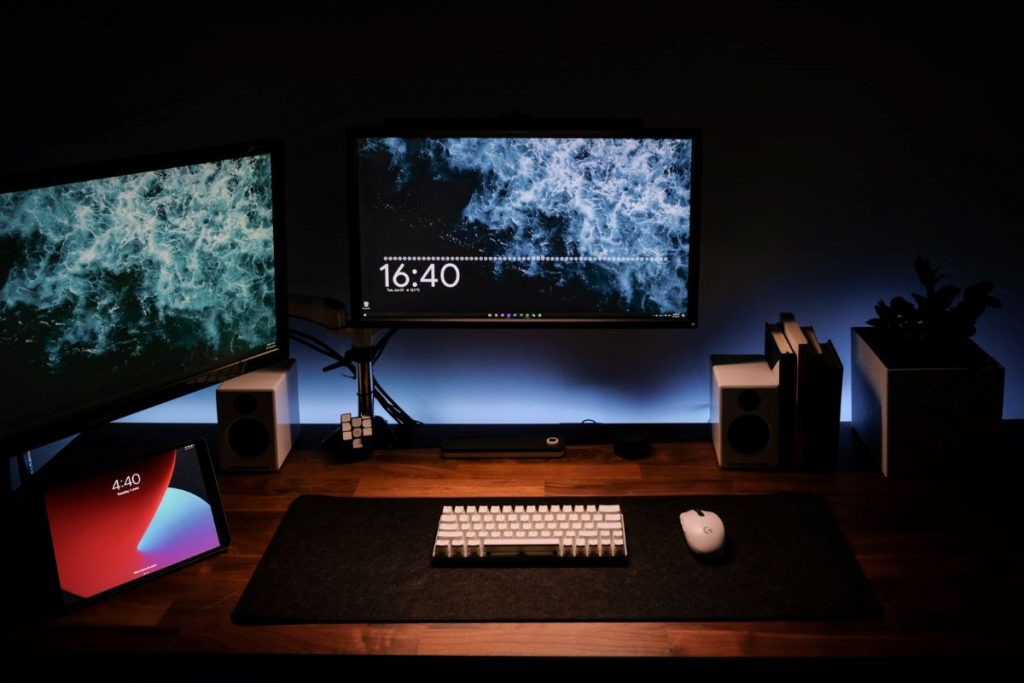 Some basic remarks about this setup
I kept this setup fairly simple because I am mindful that I am most likely going to upgrade to a standing desk soon and then transitioning from a dual-screen setup to a single widescreen because I feel like I can make more efficient use of the screen space. The problem with dual-screen setups is, you generally only keep secondary programs running on your second screen, for example, Spotify, Outlook for emails, Gmail etc. I feel like that's not a very good use of the desk space since 90% of my concentration is on the main screen. I am also looking to start a desk setup progression guide – give this a post a like if you think that's something you would want to see.
If you need some help selecting monitors, I suggest you give this article a read. It has some great advice on picking out a monitor that will suit your need.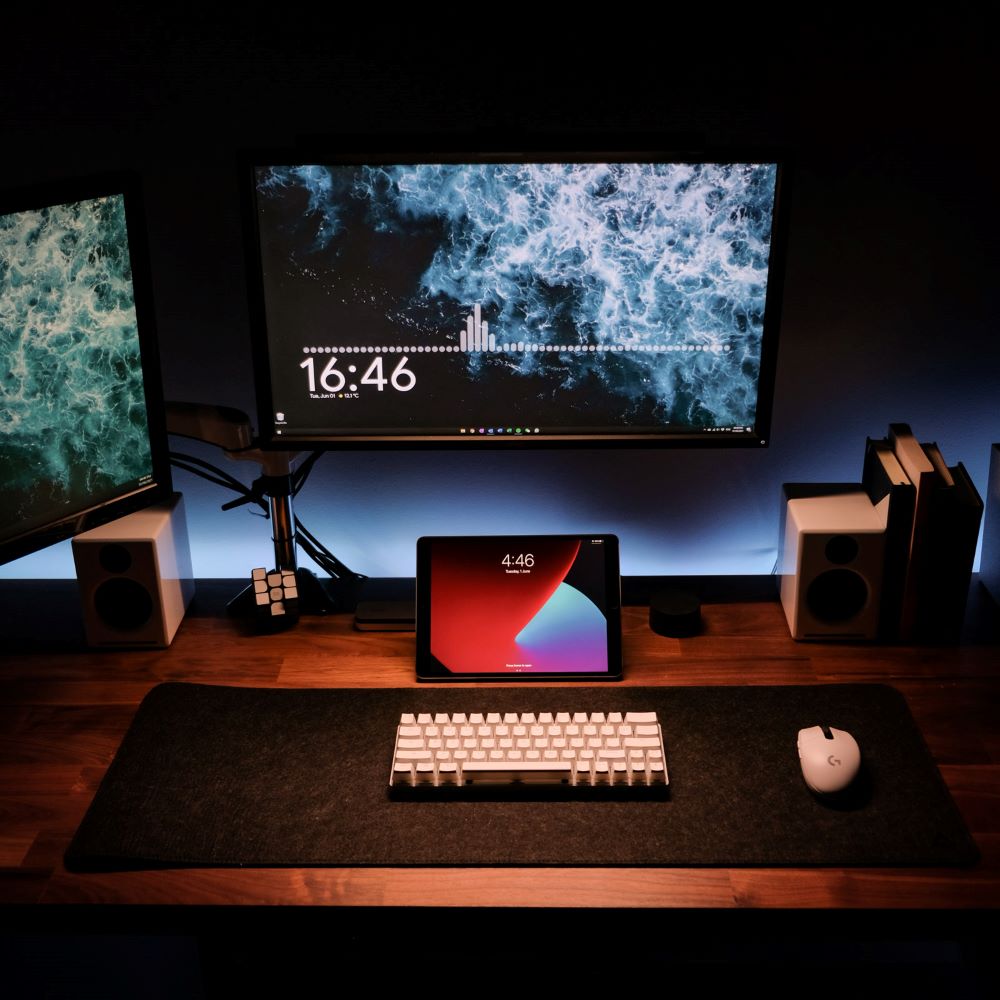 The IKEA desktop
The IKEA Karlby is a nice touch for basic desk setups but It's still on the expensive side. There is currently a lack of cheap solid wood desktop options on the market. I guess the Karlby isn't priced terribly, I just wished it was deeper. Currently, it's only 60CMs deep, I wished it was 75CM, that would really make the desk seem way more spacious and hence perceived as more minimalistic because of the spacing of the items on the table. If you need an example of one of the best ikea office desk setups we've ever seen, you would know that spacing is key. How close your monitor is, how big your desk mat is and how big your keyboard is all contribute to spacing.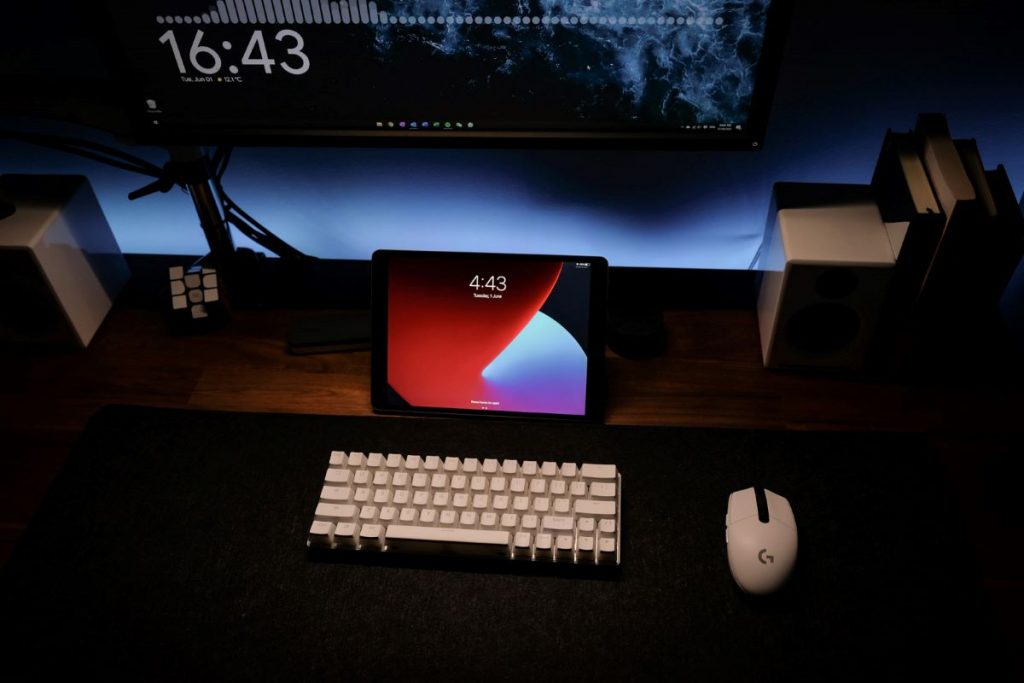 The Peripherals
In terms of peripherals, I would definitely ask you to check out the Blitzwolf as a keyboard option. I love it because of how compact it is. It's relatively cheap and has Bluetooth wireless capabilities to get the clean cable-less look for your table. Similarly, the Logitech G305 is a cheap option for a nice looking but also functional wireless mouse. It's relatively cheap compared to the other wireless mouses Logitech has in its product line. It doesn't have all the fancy functions the G502 has such as hyper scrolling, multi macro etc, but if you have a normal office job and you're not gaming a whole heap load, I doubt that would be something you need anyway. In addition, I think you want to consider getting a desk mat or a desk pad and not to use your mouse on the Hard surface of the IKEA desktop because it wears out the gliding pad of your mouse incredibly fast due to the surface roughness of the Karlby.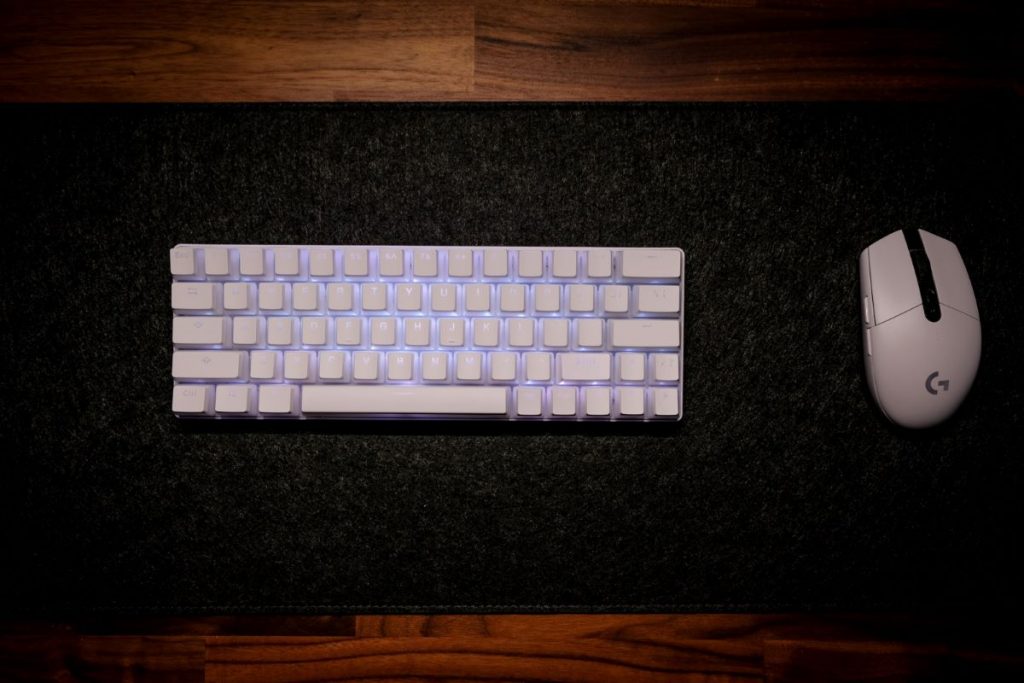 The Lighting
We recently just published a definitive guide on how to create the most optimal lighting conditions for your home office setup. For me, during the day, there is a window to the side of my desk which helps light up my workspace quite brightly. I still use my trusty Xiaomi Monitor light bar during the day though to keep the desk itself adequately lit.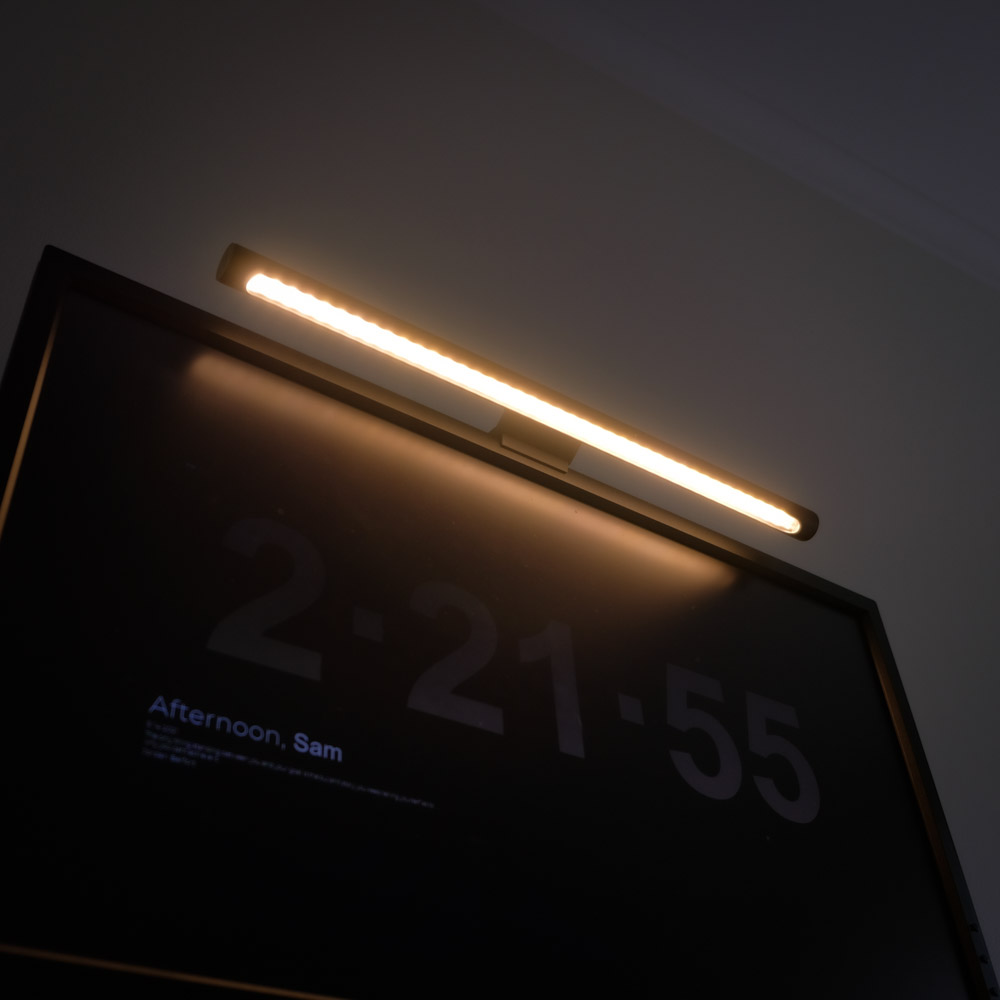 I hope this article has provided you some insight on how to improve your desk setup with a IKEA Desktop. We look to bring you some new setups every week. See you soon!