It's interesting to see the different application of multiple monitor setups. This time we have a triple monitor setup that looks super clean. It's got good spacing and no clutter on the desk. If you want to know how to create a setup as clean as this one check out our minimal desk setup guide. Full credits for this setup go to @codyleungg
If you want a a better look we've also go these images that are directly annotated.
What are some benefits of running a triple monitor setup?
Triple monitor setups are fairly rare these days with the introduction of cheaper and wider 49inch monitors. If you can deal with the bezels, the triple monitor setup is generally cheaper, but also you don't need software to split your screens.
The most basic argument is that triple monitor setups boost your productivity. I only use a dual monitor and depending on my use case I might swap one my monitors for a 34inch wide screen and then a 24 inch monitor in vertical mode. For a developer, have a vertical monitor really helps with code scrolling and you can keep a lot of the other auxillary programs on that second monitor.
Another specific use case for a triple monitor would be if you're a stock trader. Stock traders need multiple screens because they have different metrics on every screen for each of the stock that they're monitor. So in that case, they would need to monitor customer requests, their trading applications along with real time market data.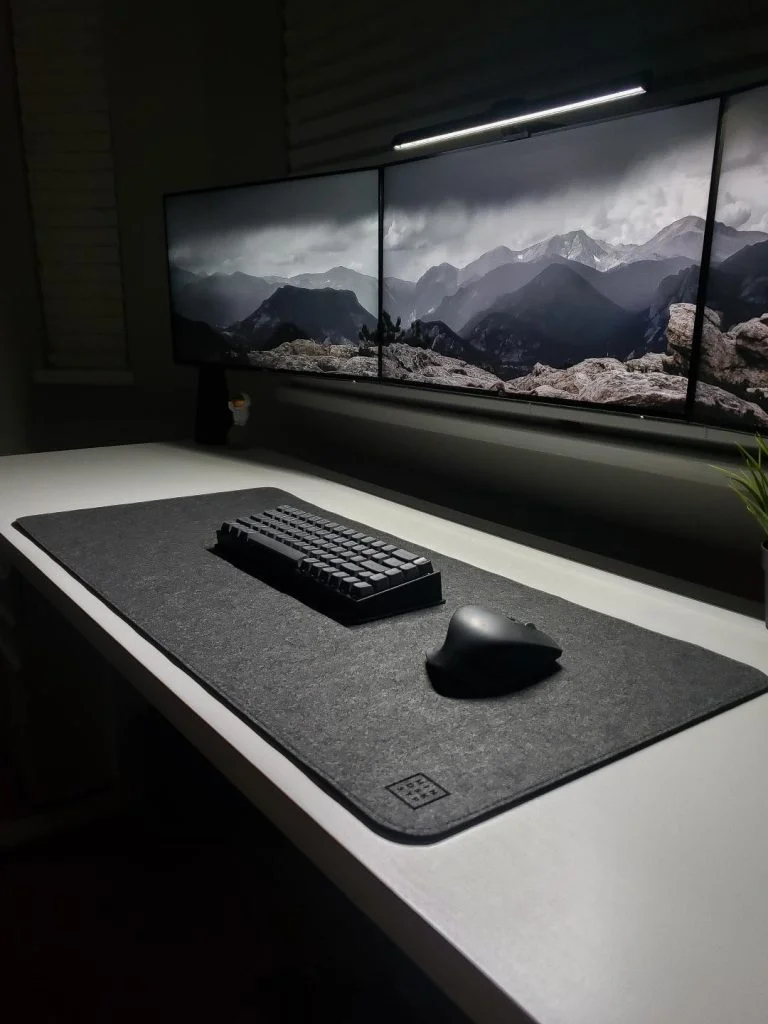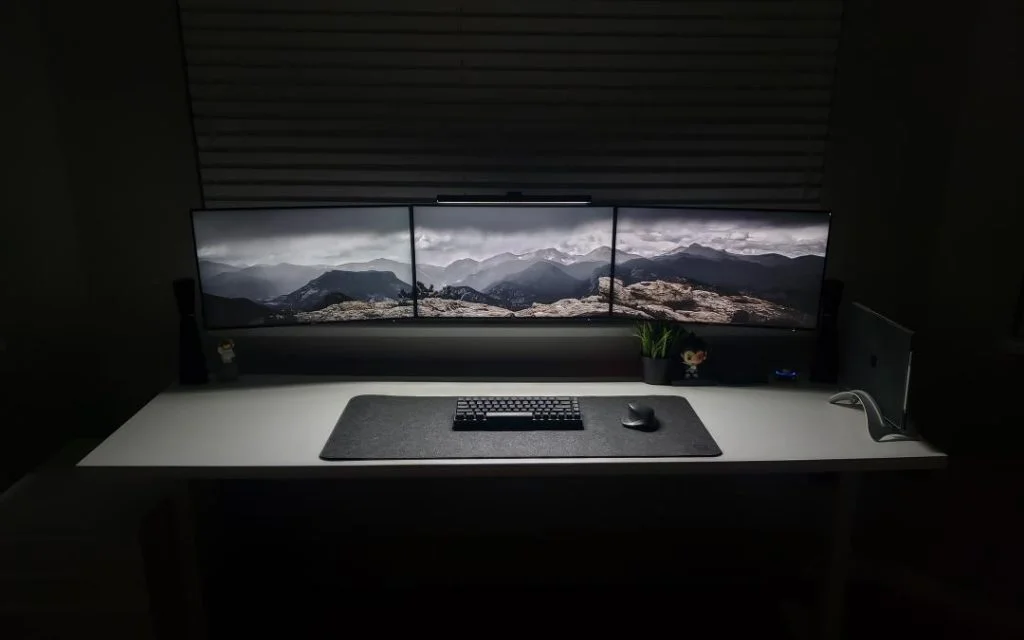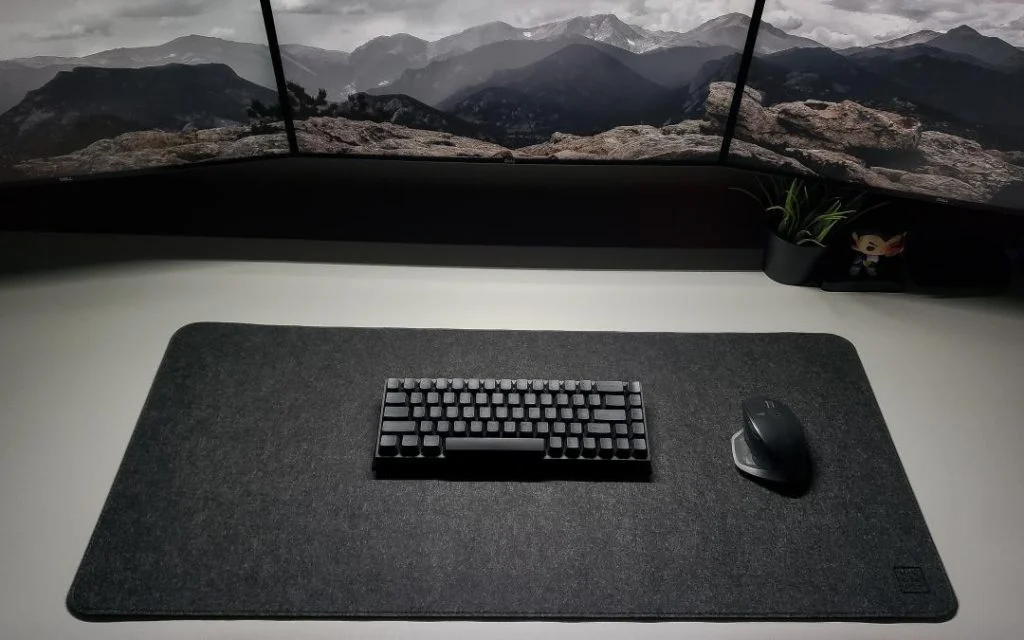 Other remarks
We really like this setup because of how simple it is. The desk itself in terms of width- I would estimate it to be around 1.8m or 6'1-2"
Take note that one monitor light is enough to illuminate this entire table, but we still recommend introducing some ambient lighting to improve the overall lighting. It seems still a bit dark in this setup.
Overall, it makes great use of the space and it definitely looks super clean. If you like this setup, make sure you hit the like button below!