You may have already seen this setup on r/Battlestations, but we couldn't resist and also had to feature this ikea office desk here. It is one of the best Ikea setups that is going around right now. We've also prepared a comprehensive home office guide to help you build your setup.
While it may be an Ikea setup, about half of the items here were acquired from Ikea and the other half can be found on Amazon EU.
Full credits of this ikea office desk setup to u/ElrioVanPutten
How neat is this setup? Look down below for the list of items.
This IKEA office desk setup looks simple but has many layers to it. The natural lighting is perfect and the selected pieces of IKEA furniture match the overall desk design. It uses a simple light benchtop from IKEA with the white IKEA Alexs. The main point to take note of is the spacing of the items used with this IKEA office desk. The desk is wide and but in reality, it's not that deep. The standard depth of an IKEA Karbly is roughly 60cm or 23.6 inches, in order to include the whole widescreen monitor in your vision, you would need a monitor arm like the Ergotron to offset the monitor off the tabletop.
While the items may not be on the cheaper side, but there is no denying the simplicity and charms of this setup. If you want to build the best IKEA setup, we've put together a list of the best items you can get from IKEA to complete your setup and complimentary items of Amazon for it.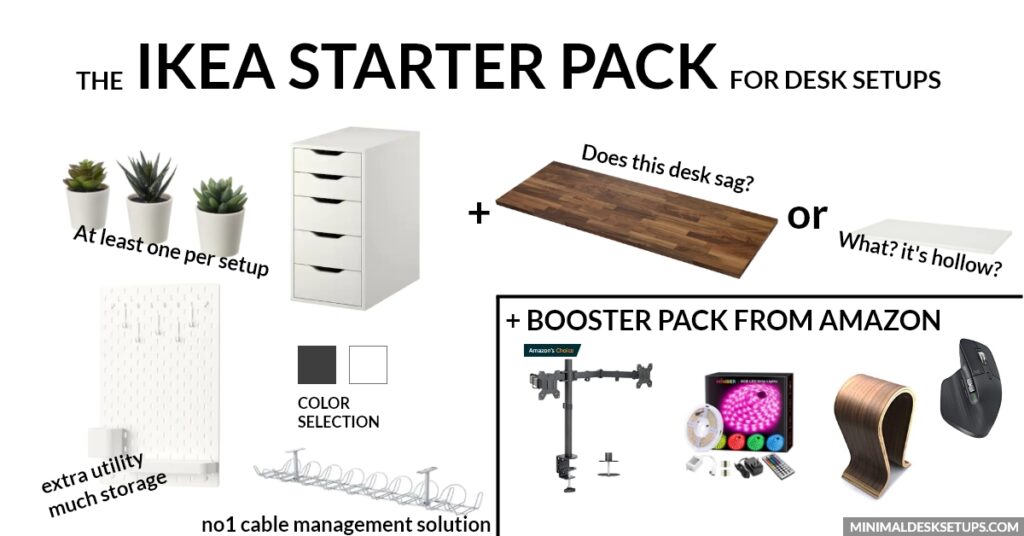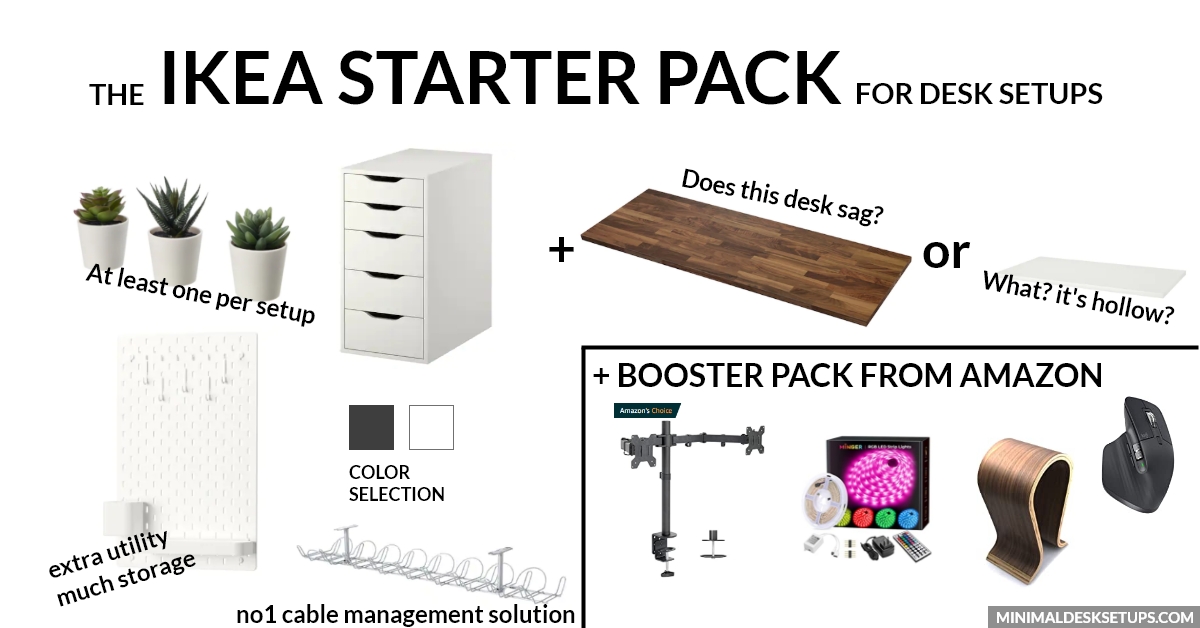 See our guide on: A comprehensive guide on how to build the best IKEA desk setup. We go into detail on price break downs on how to get the best setup for the lowest cost from IKEA.
How to Improve on this Setup
The keyboard
The Durgod Taurus K320 TKL looks nice in this desk setup, but if your desk space is smaller there is a chance that you can't fit the keyboard. We would suggest a 63% keyboard as a replacement such as the Blitzwolf BW-KB1 Mechanical Keyboard. You may want to check out our review video below on the Blitzwolf as we rate it as the ultimate budget small form factor mechanical keyboard.
The Lighting
What you might also notice is the lack of lights in this setup and that is because of how well it's lit up naturally. We go in-depth on how to get the perfect lighting for your workspace setup. The original poster of this setup uses a BenQ Screen bar, but we recommend trying the Xiaomi Monitor light bar as it's half the price and performs just as well. We talk about it comprehensively in our video review below.
Those are all of our comments for this setup. There's really not much to improve on it's already one of the best setups we've seen since starting this page. What are you thoughts on this setup, you can let us know via our social media pages.
If you like the setup, hit up u/ElrioVanPutten and share this post!