I think in the last month, or so I've seen a few setups that featured custom full wall pegboards behind the desk setup. I've always thought that was an insane amount of effort to be put into a desk setup or office workspace, but honestly, it adds so much value. Today's setup is from u/fishboy500 from Reddit. If you want to see, the original Reddit post, find it here.
If you want more information on how to improve your home office setup, we have an article for that too.
Absolutely crazy, right?
Let's have a look at what's in the setup.
If you want to see the tagged image, see below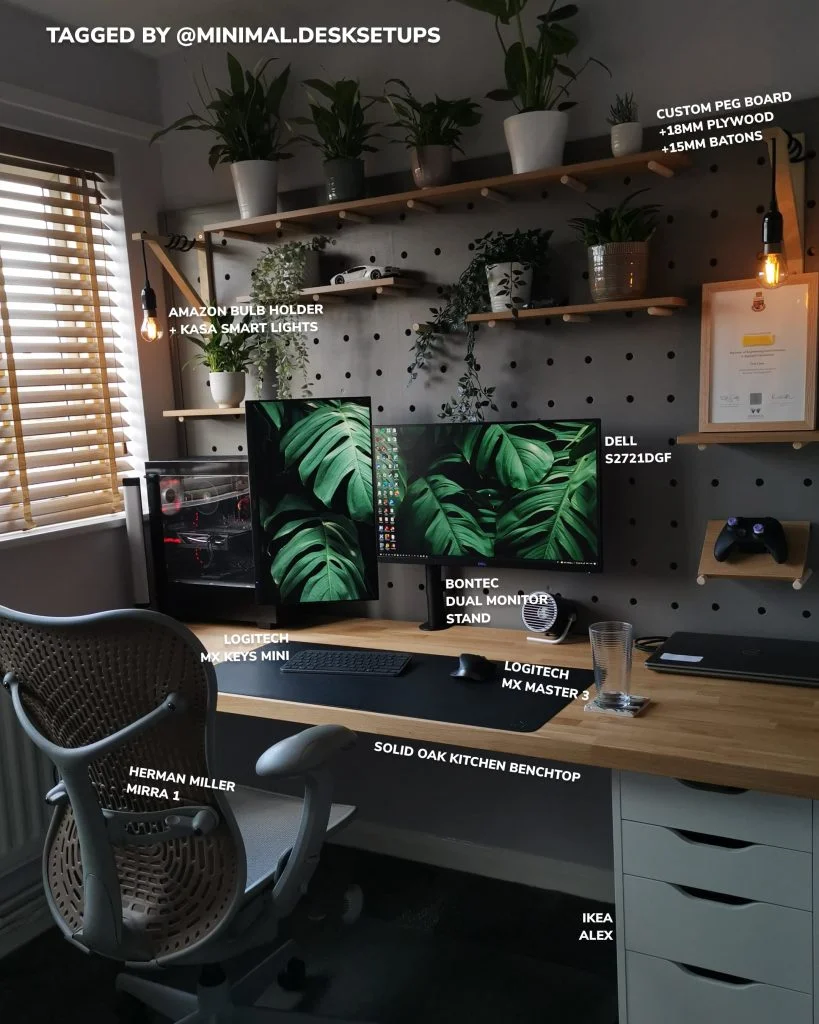 We're in the process of creating a guide on how to construct these pegboard walls. So keep an eye out for it.
Why pegboard walls?
The main reason we love these pegboard desk setups is how much depth it adds to your setup, and it utilises all the verticals above your setup to include plants or other items you would want to store away. It's not a complex project, and it could improve your productivity if you're serious about your desk setup.
If you want to check out a guide on how to make a pegboard – check out this video
Is it expensive?
A custom pegboard wall would be pretty cheap, assuming you have some of the tools, and even if you don't, they're pretty accessible from your local hardware store. The project's price would also scale with the size of the wall.
What about aesthetics?
I think the best part about the pegboard wall is the ability for you to paint it. You can really do something to match your tabletop or storage cabinets. Fishboy is using the classic oak benchtop with the IKEA Alex. We've spoken in the past about what the ideal combination for the benchtops and storage cabinets are from Ikea in our IKEA budget guide article. So have a read.
Stay tuned for updates to this article.