After going through thousands of Instagram posts and Reddit r/battlestation posts we are here to deliver our findings on the 'IKEA Desk Setup Starter Pack'. These desk ideas for the base for our collection of IKEA desk for gaming. If you want to check out our full guide on desk setups, check it out here.
If you already have an IKEA desk setup and you're looking for desk accessories to spice up your setup, we've got something for you. We've got a comprehensive guide on desk accessories which goes through what accessories you should prioritise depending on what sort of desk setup you have.
In addition, if you're looking to work from home, then you should have a look at our complete home office setup guide which will give you awesome tips on cost-saving and space-saving methods to help you be productive when working from home
Since you are reading this article, we assume you know about the items we are about to reference, as they are the bread and butter of every IKEA Desk Setup. (we assume that you know the bread and butter items of every IKEA Desk Setup) If not, don't worry, we are about to open your eyes to the possibilities of using IKEA furniture for your clean and minimal workspace.
For 2022, IKEA has released their gaming lineup and it has a few interesting additions that are worth a look. We'll through through in detail in a bit.
1. BUDGET SETUPS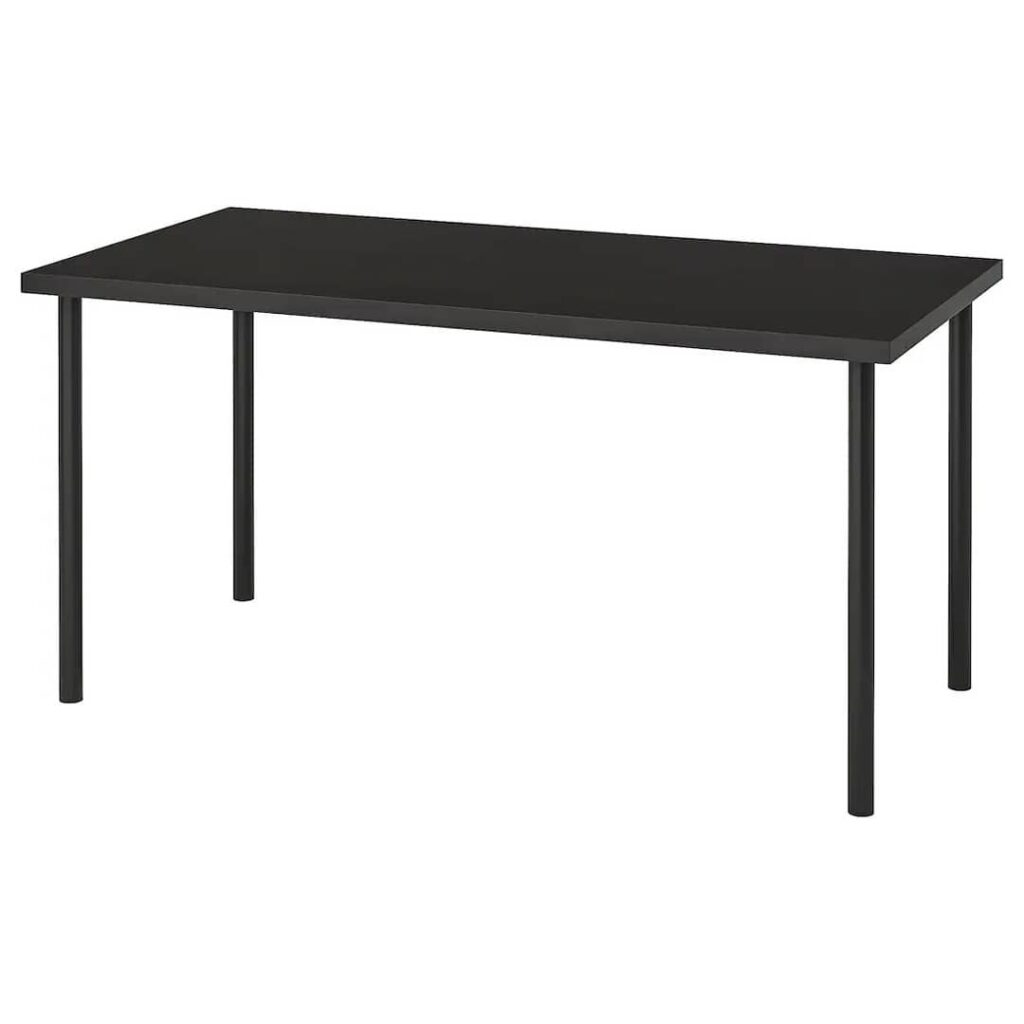 This is a fairly common setup for those on a tight budget. We've all been there, this is the classic setup and the entry point into IKEA desk setups.
Not much to say here except, to be careful if you intend to use a monitor mount, as most affordable IKEA desktops contain a hollow honeycomb structure. They are hence not really suited if you intend to desk mount your monitor to the IKEA desk for gaming purposes.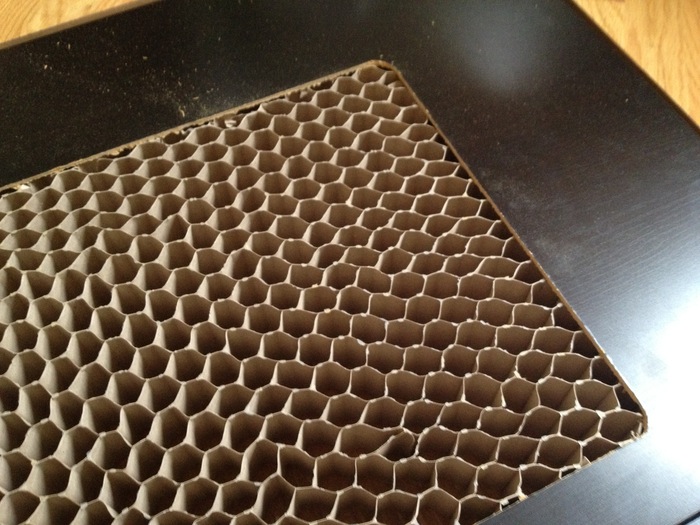 Those who have tried mounting equipment onto the Linnmon can confirm that adding extra support pieces to the mounting point is a must. That's wise advice, otherwise, this may happen.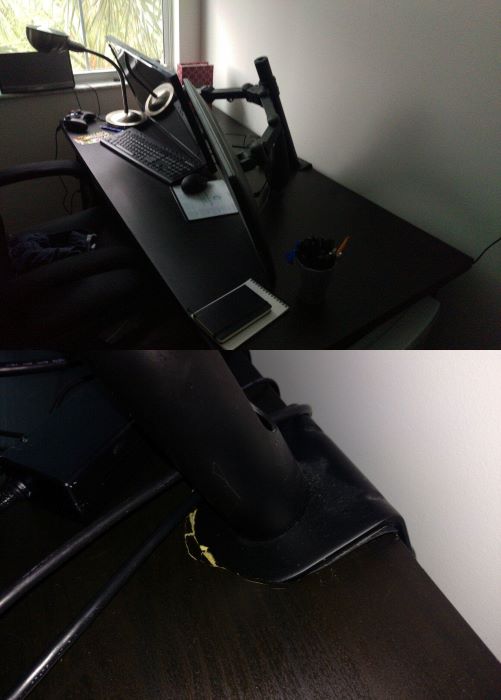 Pricing wise, this is one of the most affordable desk setups that we would recommend from IKEA:
USD: Linnmon ($30) + 4 x Adils ($4) = $46
AUD: Linnmon ($49) + 4 x Adils ($5) = $69
GBP: Linnmon (£25) + 4 x Adils (£2.5) = £35
*Pricing for the 1.5m or 59×29 1/2 " (for those in the US) tabletops.
In our opinion, this option provides the barebones for a desk set up at a very affordable price. It also provides options for future upgrades, such as ADIL Legs or the Alex Drawers.
Keep in mind though, accessories (such as those listed at the bottom of the article) will help keep the setup tidy and provide some additional personalisation. These costs will have to be accounted for as well.
2. MID RANGE SETUP
Going one level up, it's no surprise that we are recommending IKEA's Thick Veneer Worktop Range with either two Alex Drawers, or an Alex Drawer and a Finnvard Trestle Leg.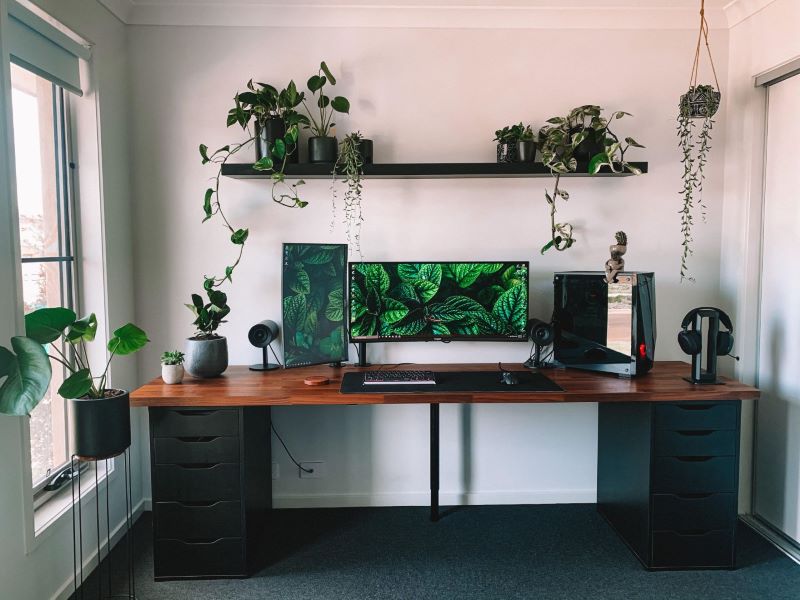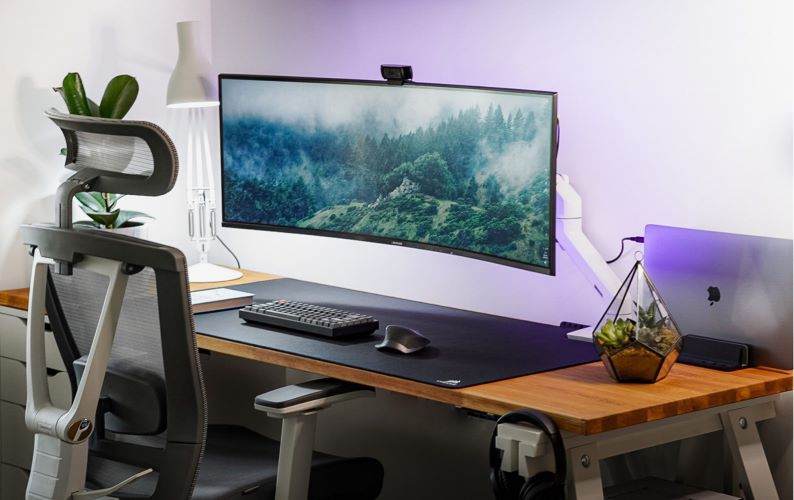 Normally sold in the kitchen section, the Thick Veneer Worktop Range was intended to be used as a kitchen benchtop. There are a variety of wood grains and finishes available in this range to best compliment your setup and style, such as the ever-popular Karlby Worktop.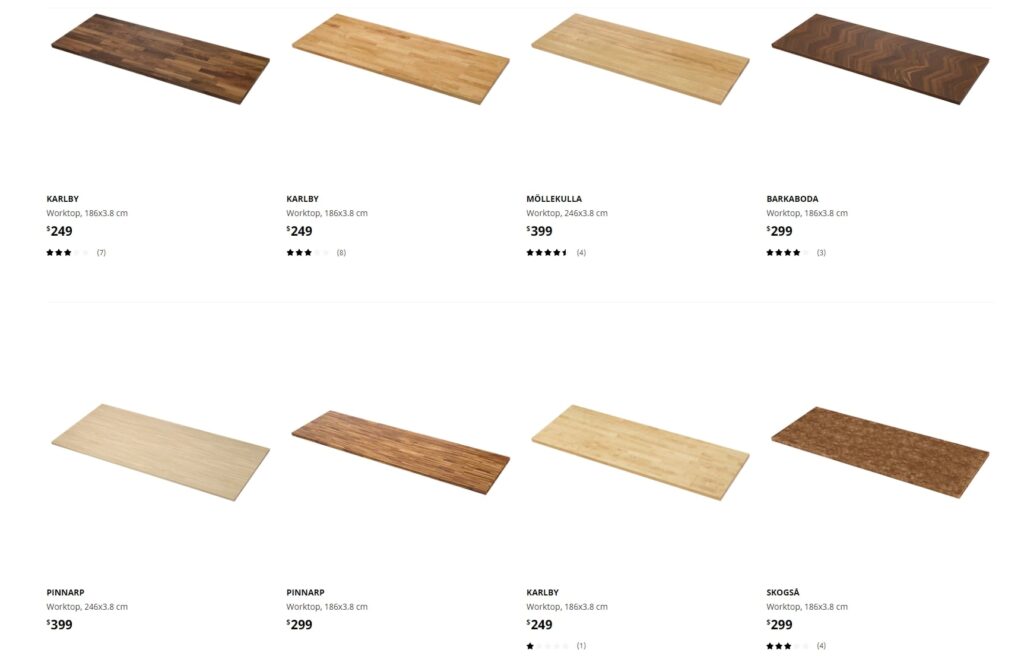 Made from a thick hardwood veneer with a particleboard base, the worktops do not suffer from the same disadvantages as the Linnmon. The sturdier construction will allow for monitor mounts and heavier equipment to be placed atop. However, be warned, prolonged use of desk clamps may leave marks behind.
Pricing for this setup is as follows (using the Karbly as an exmple):
Karlby Worktop and 2x Alex Drawers:
USD: Karlby($190) + 2 x Alex ($79) = $384
AUD: Karlby($250) + 2 x Alex ($120) = $490
GBP: Karlby(£120) + 2 x Alex (£55) = £230
Karlby Worktop, 1x Alex Drawer and 1x Finnvard Trestle Leg:
USD: Karlby($190) + Alex ($79) + Finnvard ($50) = $319
AUD: Karlby($250) + Alex ($120) + Finnvard ($100) = $470
GBP: Karlby(£120) + Alex (£55)+ Finnvard (£25) = £200
Overall, the prices are around triple that of the budget setup, and this is before accounting for accessories to complete the look.
3. IKEA ACCESSORIES
Here is a list of the top 6 IKEA accessories to compliment any desk setup:
Signum – Cable management tray
Lack – Wall mounted shelves
Bjarnum – Folding hooks
Fejka – Artificial potted plants
Skadis – Organisational pegboard and accompanying accessories (hooks, containers, etc.)
Besta Shelf and 4x Capita Legs
Riggad – Table lamp with wireless charging
The Signum (US$15, AU$13, UK£10)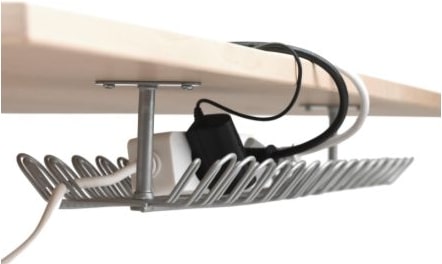 Anyone who has ever managed cables in the past will tell you that the Signum is a must, and they are not wrong. The Signum is IKEA's cable management undertray. Mounted underneath your desk, the Signum makes it easy to collect and conceal computer cables and power strips using cable ties or velcro hooks, keeping your work area tidy.
The Lack (US$20, AU$24, UK£9) (for 43 1/4" or 110CM)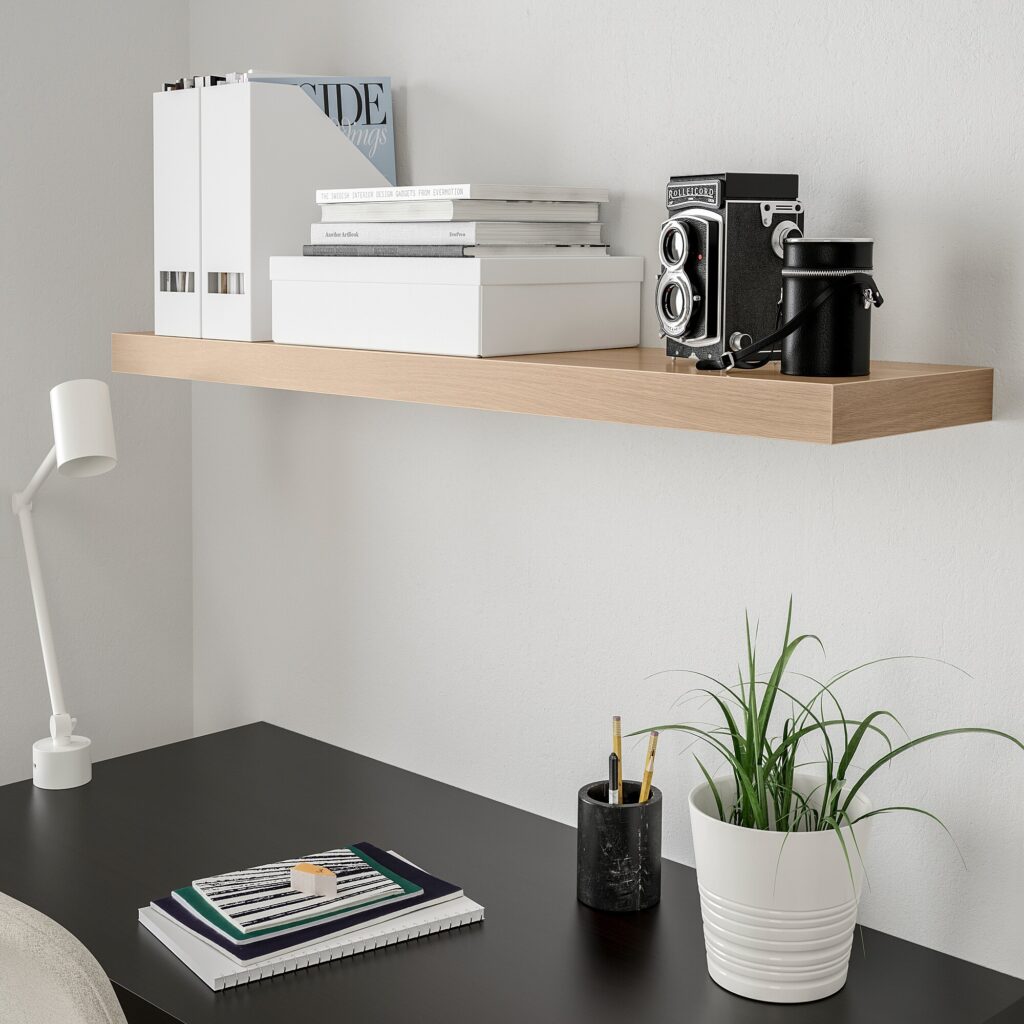 Coming in a variety of sizes, the Lack shelving units starts at a price of US$8, is one of the most affordable items for both function and aesthetics. Add character to your setup with the Lack as they can display artificial potted plants, books or pictures. You should not miss this opportunity if your budget allows.
The Bjarnum (US$10, AU$15, UK£9.50) (for a pack of 3)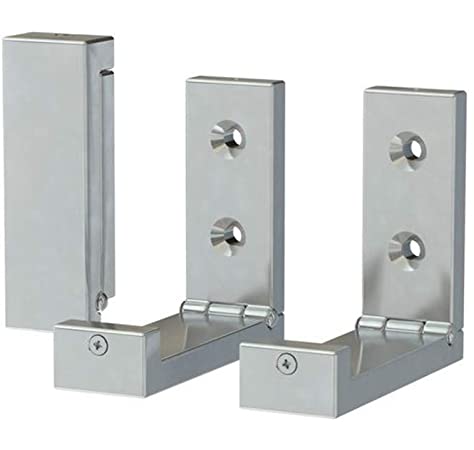 Most readers may not have known about the Bjarnum, but these versatile folding hooks can serve many functions. Mounted onto the side of drawers, desks and even walls, the Bjarnum offers a neat solution to hang headphones and cables, to keep the clutter off your desk. This is a very smart and cost-efficient solution compared to a headset stand. But if you want to show off your $1,000 audiophile equipment, then this is definitely not the option for you.
The Fejka (US$5, AU$6, UK£3) (for a pack of 3)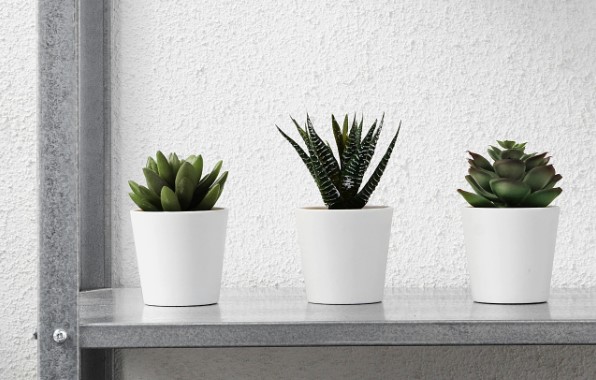 Oddly, the real devil's ivy comes in at roughly the same price from your local hardware store. So, why get a Fejka over a real one? Well, it's an everlasting desk plant created by the IKEA. It doesn't require watering, sunlight or your love and care. Making it a very cost-efficient decor solution for the average college/university student.
The Skadis (US$15, AU$20, UK£10) (for the 22×22" or 56x56cm)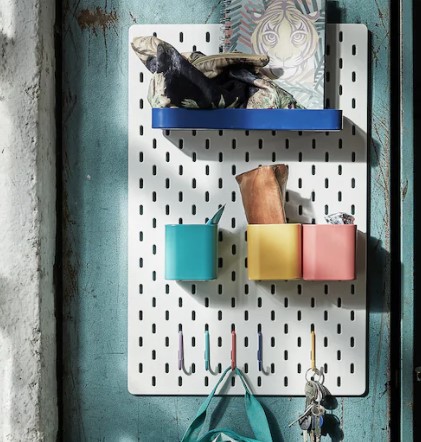 The Skadis is one of the most commonly seen decor paired with a basic IKEA desk setup. Skadis offers a variety of functions based on the accessory you get with it. If you get the hooks, you can use it to hold your headsets. If you get the containers, you can use it to create a charging station with portable batteries. Better yet, we've seen people mount USB hubs on it so they can charge multiple USB devices through it. In terms of aesthetics to complement your desk setup, this will be one you cannot go without.
The Besta Shelf+Capita x 4 (Approx. US$18, AU$30, UK£9.50)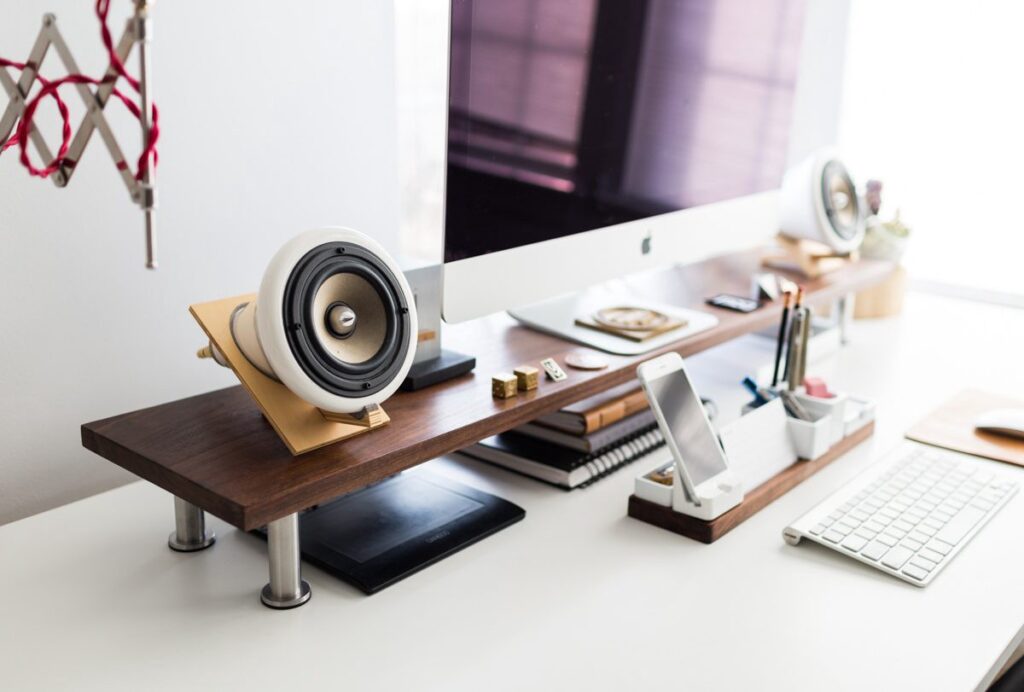 If you have ever googled monitor risers, you will have found this as one of the top voted IKEA hacks on Reddit. This is definitely cheaper than those $300 USD textbooks you've been using as a stand. The Besta or any other shelf can be used as a riser by installing legs on it. After installing the legs, you can hide your keyboard underneath it if creating more space when needed. This is a solution used by college/university students as it is cost efficient and optimises the usage of the workspace.
The Riggad (US$60, AU$99, UK£60)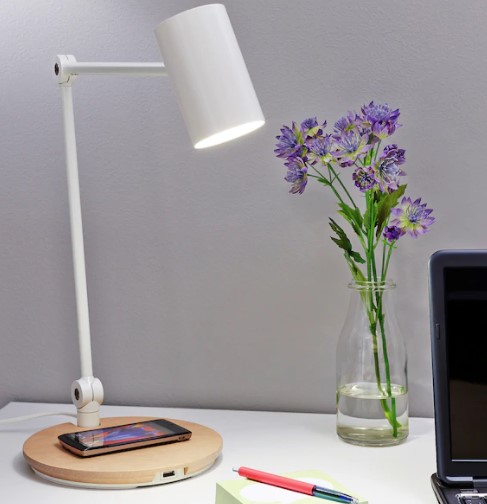 Wtf is the Riggad? Good question. It is one of the rarer items found in desk setups, but it is one of the first-ever wireless charging lamps released by IKEA. This was first released in 2015, during a time when a wireless charging phone was more expensive than your entire desk setup. It's aesthetic and provides adequate lighting to your desk. Most importantly, it has a wireless charging function. Personally, we wouldn't recommend it as the "top" go-to item, but it is a very functional item to help light the desk up and charge your phone.
4. AMAZON ACCESSORIES (UPDATED 2022)
Monitor Mount (Vivo, Ergotron)
RGB Strips (Tenmiro)
Speakers (Audioengine A2)
Vivo monitor mount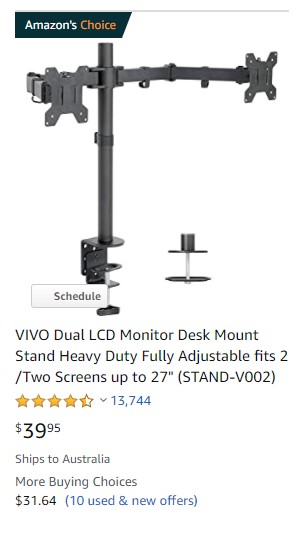 You can find it here: Vivo monitor mount
After looking through thousands upon thousands of desk setup photos on Instagram, we came to the conclusion that Vivo is most likely the most ordered monitor mount on Amazon to date. Well, turns out we were right…
We're still trying to figure out why an item like this is used by so many people, and it seems we may have an answer.
It's cheap.
It's aesthetic and comes in black which makes it fit in with most setups
It's relatively reliable. Though, I am not saying that it can mount a 49 inch wide screen monitor, but it will certainly do the job for your common 23 or 27 inch monitor.
Alternatively, if your monitor is a wide screen and is larger than 32 inches, you might need a more stronger mount. The gas-lift arms are generally better are doing this job as they can provide more lift force. Our favourite one to pair with the solid wood ikea tables are:
Ergotron LX Monitor Arm
You can find it here: Ergotron LX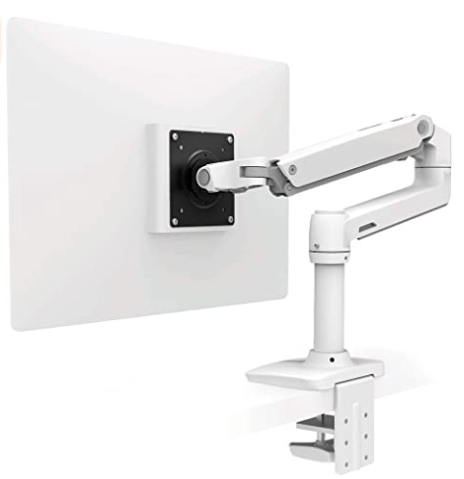 This is only for a single monitor up to 25 pounds or roughly most 34-inch monitors. Which is ideal for widescreen setup. There is also the heavy-duty option which is the Ergotron HX which can mount a single 49-inch monitor. For example, the following setup: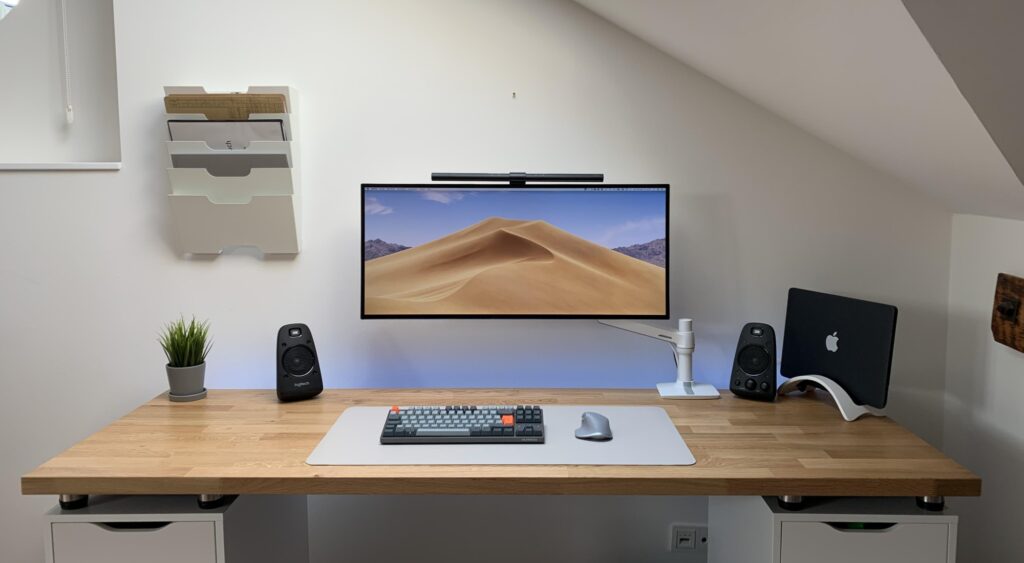 Tenmiro RGB strips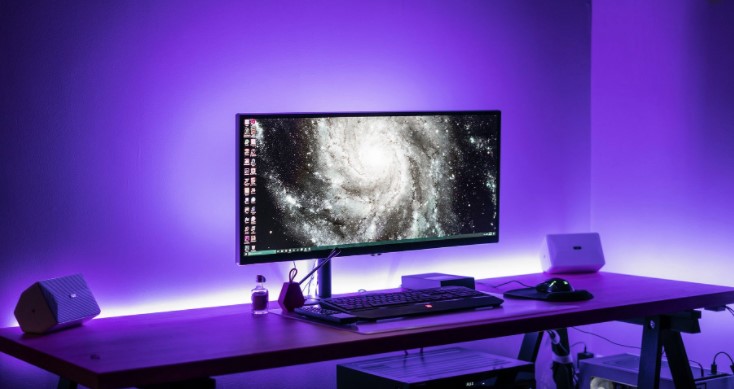 You can find it here: Tenmiro Light Strips
We would say the most effective mounting spot for these RGB strips would be behind your monitor or on the back edge of your tabletop. Relatively inexpensive for the ambient lighting they provide to your setup.
Audioengine A2 or A2+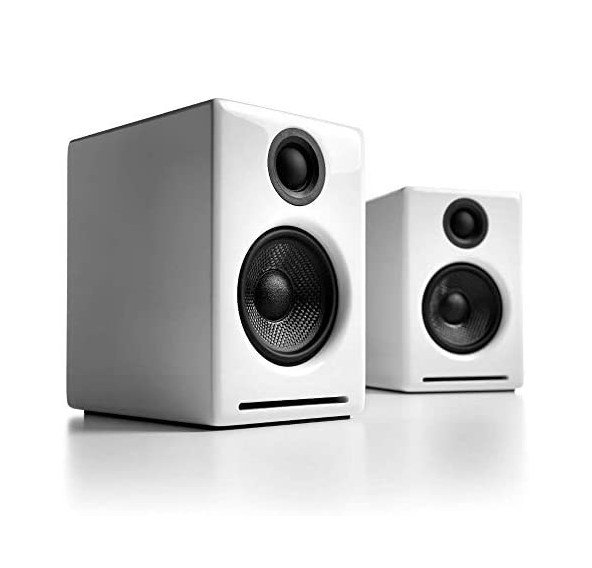 You can find it here: Audioengine A2 or A2+
These speakers are ideal for most clean IKEA setups because the design and colours match most tabletops from IKEA. Most importantly, it also has good sound quality and a wireless version which is IDEAL for minimal desk setups. It's available in black, white and red!
Here is a setup showing off these speakers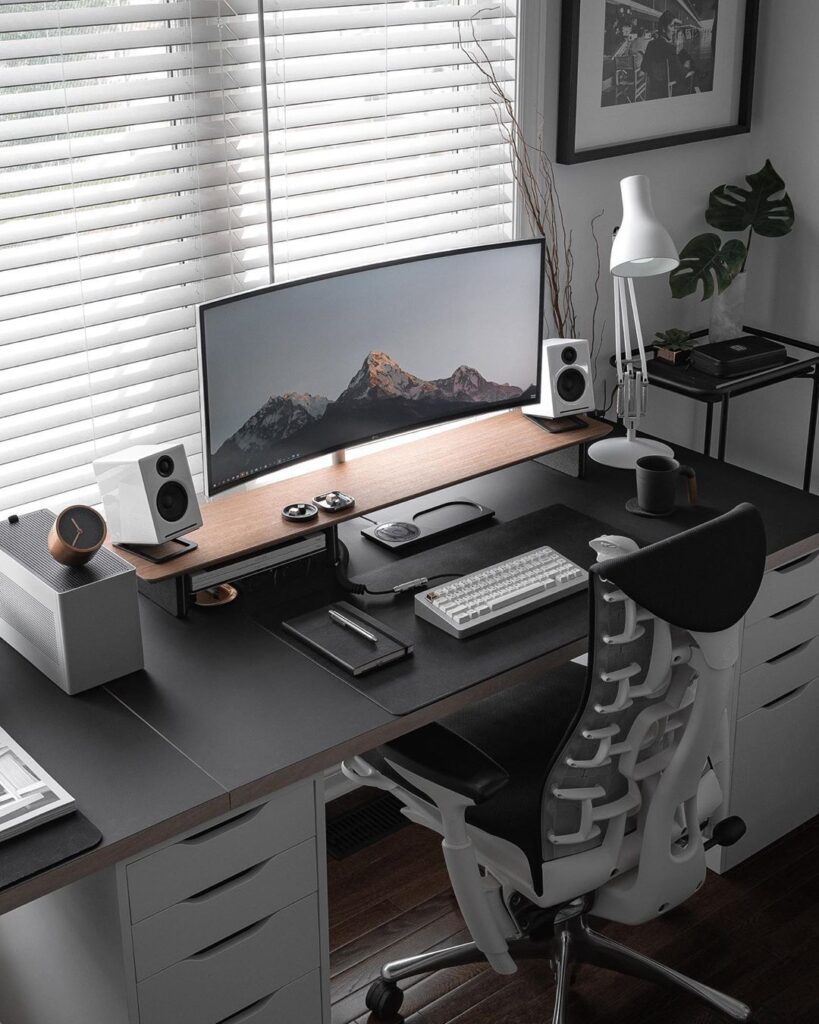 We have to talk about peripherals, so the most popular ones to pair with the ikea setup are the following:
Keychron K2 – Wireless Keyboard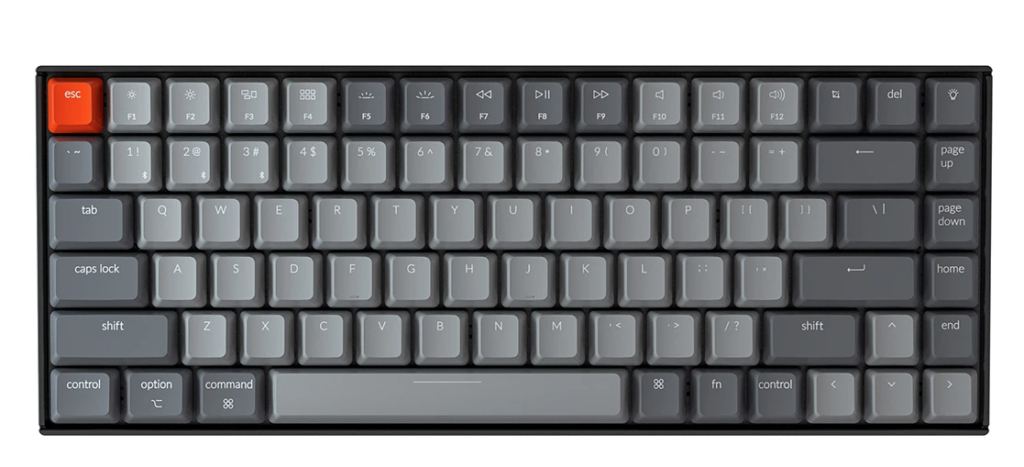 You can find it here: Keychron K2
This keyboard is a fairly popular choice as it has a reliable Bluetooth connection. The aethestic is also fairly minimal with some highlights which would pair well with all the IKEA table tops. Here is an example below.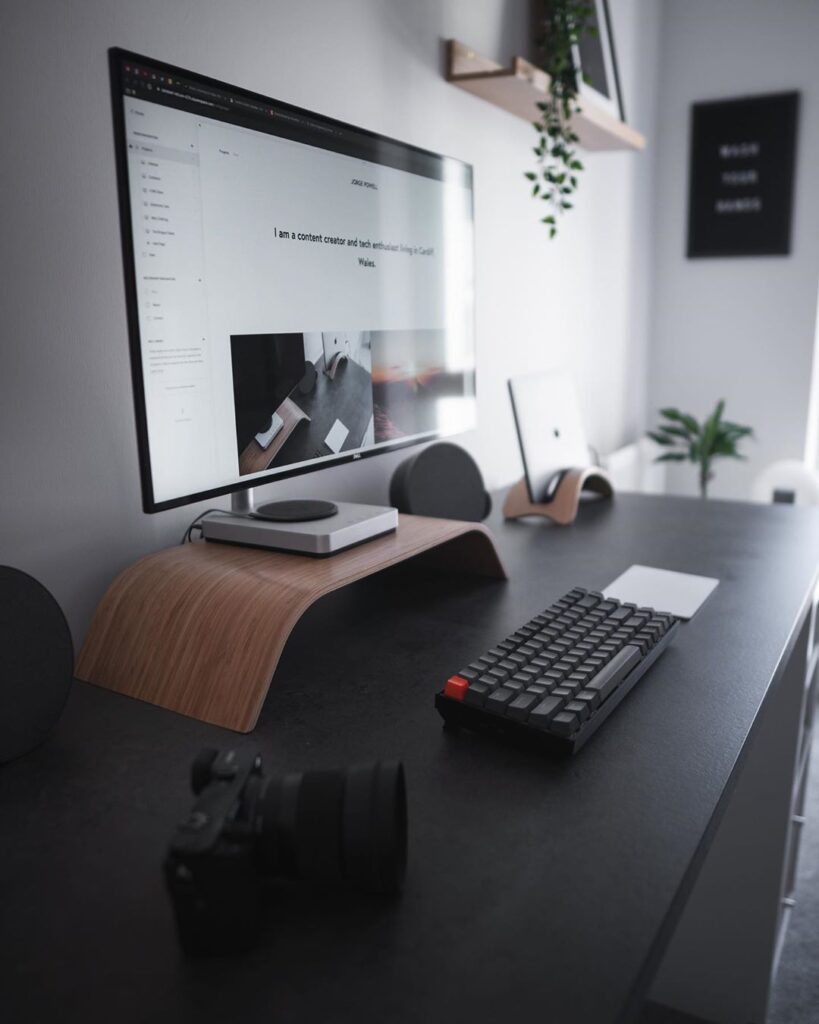 Logitech MX Master 3 – Wireless Mouse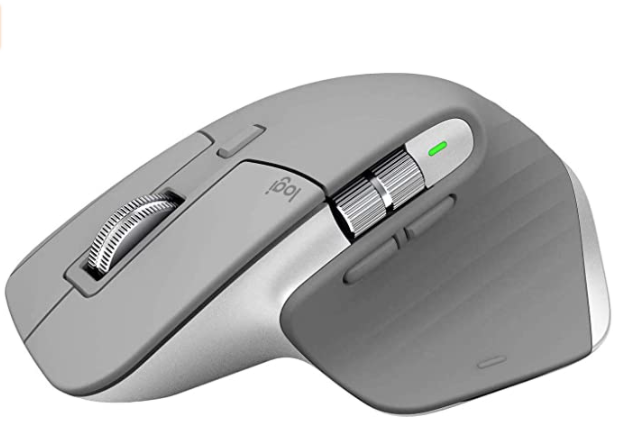 You can find it here: Logitech MX Master 3
It's a very popular mouse to pair with IKEA setups. If you followed our instagram page, then you would have definitely seen multiple setups that use this mouse. It is wireless and ergonomic for those who want to put together an home office. Take a look at the setup below.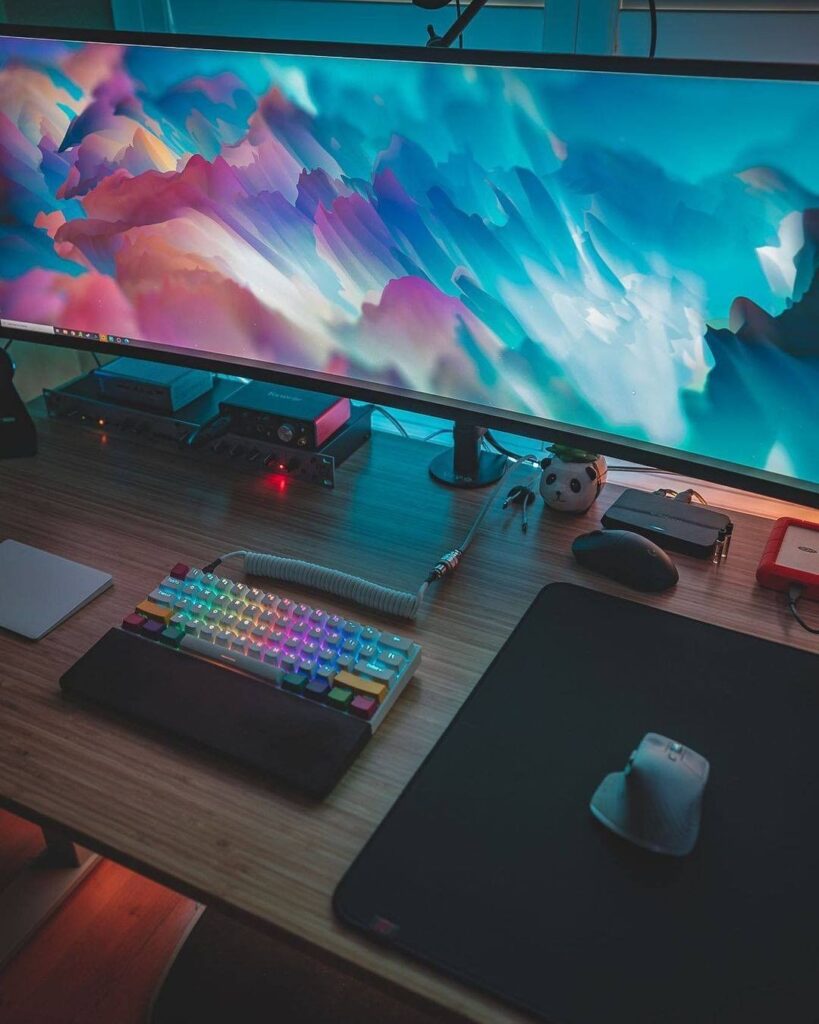 We hope we've covered some of the most important items you can't go without from IKEA. Looking through all the desk setup pages on Instagram, we can attest that these items are the most repeatedly and consistently used by people around the world.
If you like this article, please give it a share. If your mate needs some tips on how to get into the setup game, this would be a good time to share him this article.
Thank you for reading till the end, more content like this to come so please join our mailing list.