We want to show off some amazing photography of one of the cleanest desk setups we've seen from a digital creator on Instagram. That person is @pascalcodes check out his Instagram, his photos are perfect. If you're interested in seeing what sort of filter's he uses, he's got his own set of LUTs for lightroom which can be found here.
If you need some help finding what to put in your home office setup, check out our guide for it.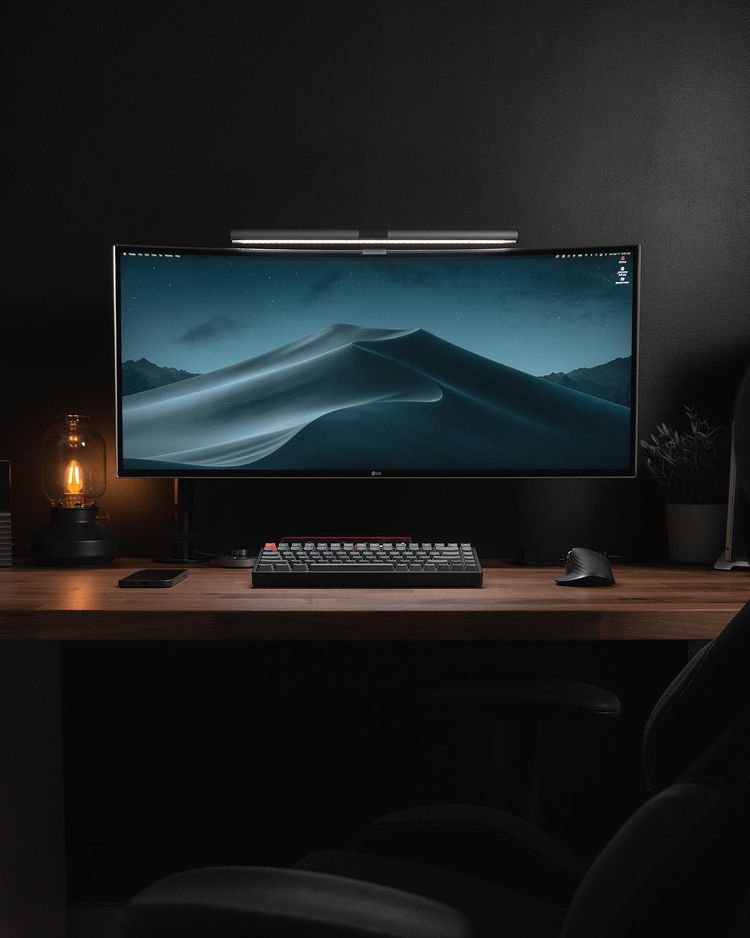 The photography itself is super moody, but it doesn't stop there. His choice of items for the desk setup can be said to be perfect for a dark moody setup that is super clean. Let's take a quick look into what sort of pieces he has put together for his setup. We have a lighting guide for these sorts of setups as well, you can check it out here.
If you want to see pascal's full kit – you can find it here
You need good lighting.
To get good shots of your setup, you actually need good lighting. If you don't have any light stands or lamps, you can always use natural light from your window, generally, it's adequate. For Pascal, he's used some lightboxes to give even and controlled lighting to his setup. It allows him to control the exposure easier during the editing phase.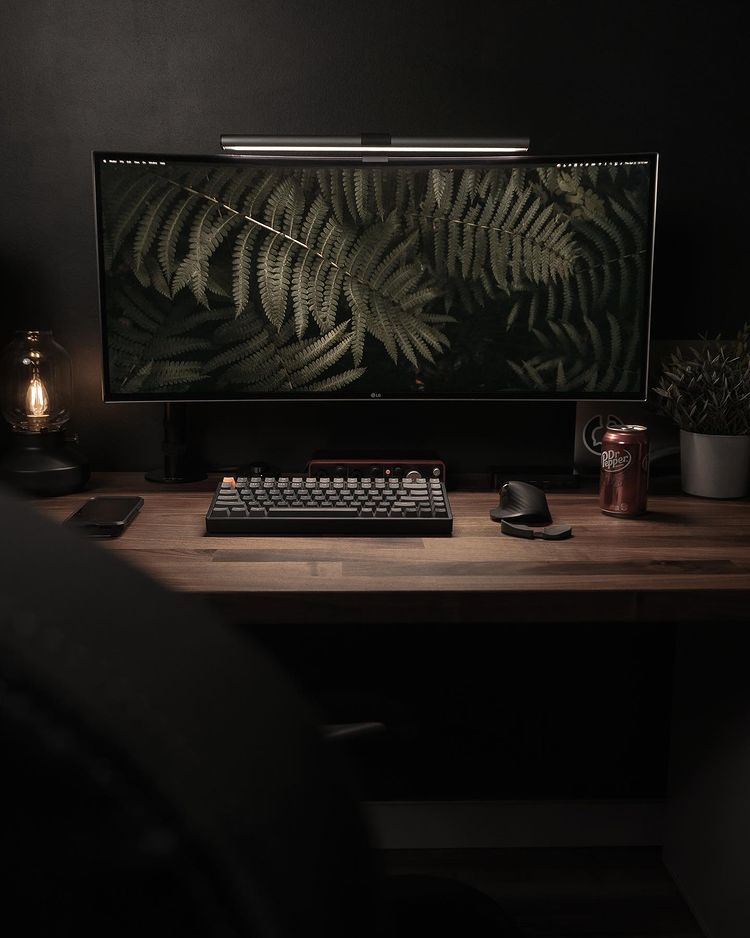 You don't need a DSLRs or a good camera, sometimes your phone is enough.
In most cases, the latest iPhone or Samsung will be enough for great desk setup photos. The important part is making sure the desk itself is neat and the angle you're taking the photo. Generally, front on setup shots is our favourite. See the one taken by Pascal above.
But with that said, if you have the right angles, generally on the same height as the desk but from the side, you can take some killer photos of desk setups as well like the one below.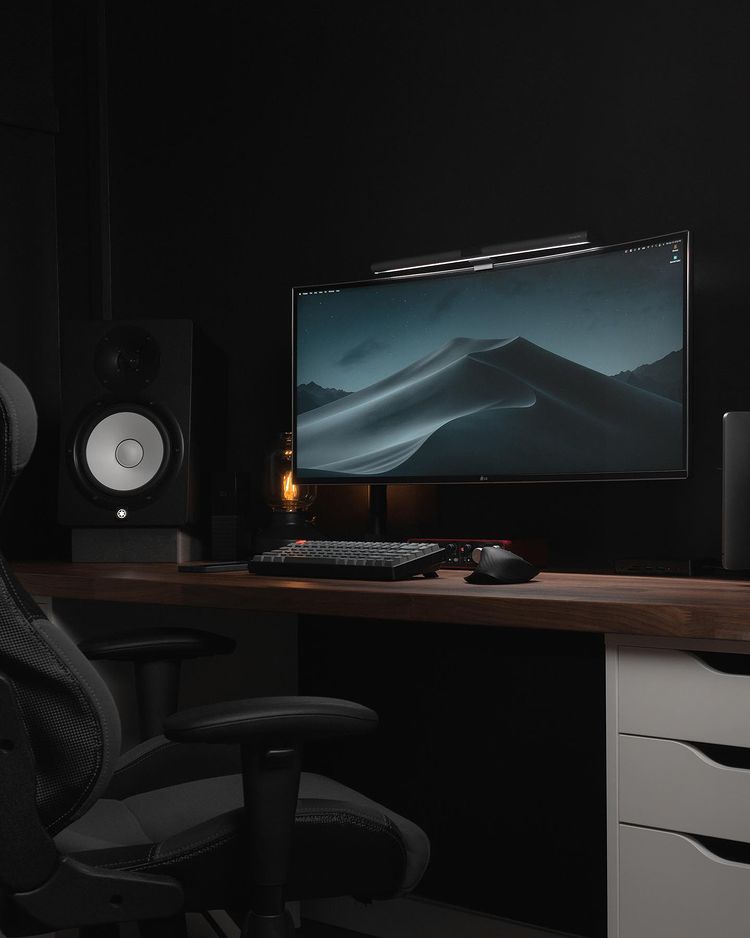 If you need some help, we suggest you watch the video below as Justin Tan, does a great job of explaining the importance of position and the grid function.
Editing, Editing, Editing.
Arguably the most important part of the photo is the final editing you do to it. Sometimes you need to balance the exposure, colour temperature and fixing alignment. Currently, Adobe Lightroom on your phone can be downloaded for free. So you should check that out. We'll link another guide below on how to edit through the phone.
Anyways, that's all from us today. If you found this post helpful be sure to like it below and share it along.