It must not be the first time you've seen a stacked monitor setup but it's become more popular for those with limited table space. If you own a 1.2 metre or a 4-foot table, then using stacked monitors is sometimes a solution that you should consider. If you need help with your desk setup in general I recommend you start by having a look at your 8 ultimate desk setup tips to get you started. If your setup is purely for home office, then we also have a definitive guide on building home office setups that's worth a read.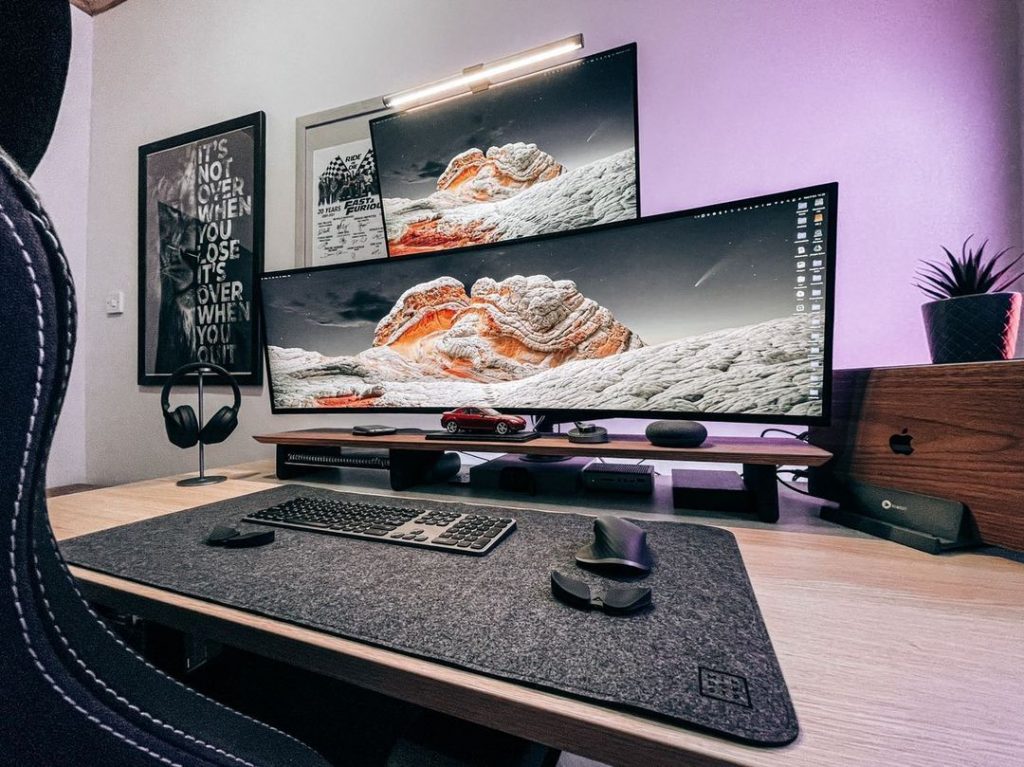 Firstly, let's check out what's in this stacked monitor setup.
Why do people use stacked monitors?
The main reason would be to conserve space. If you use a stacked monitor setup the footprint on your desk that you're utilising is reduced ask you end up using the vertical space. Not every apartment or office room will allow you to fit dual monitors on the table, so using a stacked monitor setup is a good way to get that extra screen real estate without extanding the footprint of your monitors.
The next reason would be productivity. It's common to use super ultrawide display (34+ inch) displays with stacked setups because you kind of get 1.5 screens on the bottom level and then you get an extra utility screen on top. The screen on top will most likely host dashboard information, run Spotify and other applications that are not used frequently.
Software/Web Developers tend to opt for stacked monitor setups because they need that extra screen real estate to see everything that's going on at the same time. At the same time, I've also seen people who do stock trading at home who monitor several lines of data at the same time also use this sort of setup.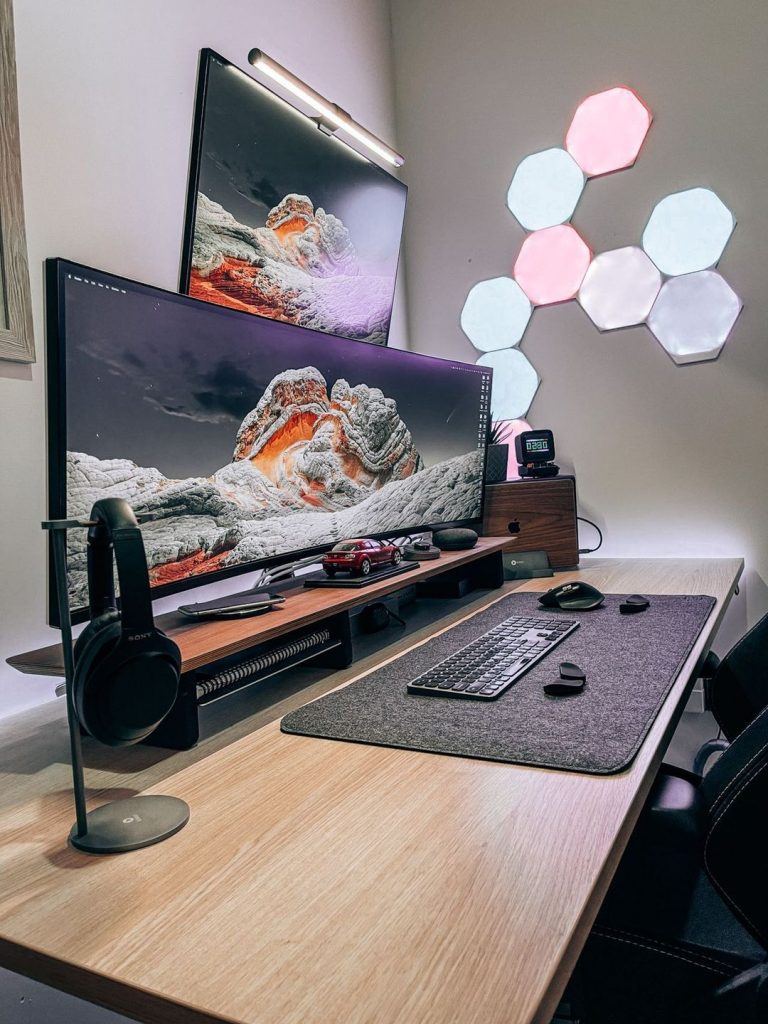 Are there any drawbacks of the stacked monitor setup?
One common drawback is you're going to need to find a vertical monitor arm on amazon. It's not exactly hard to source but if you have a super ultrawide on the bottom level, you'll need a monitor arm that's strong enough to mount the monitor.
You may think ergonomics is an issue, but I would say that it's not that much of an issue if you're not using the top monitor consistently and you're only glancing at it from time to time. It will however cause neck issues if you use the top-level monitor for a prolonged period of time.
The final drawback I can think of would be the cost. it's not cheap to run a dual monitor setup let alone a stacked setup with a super ultrawide. The cheapest 34 inch that I've seen is the Xiaomi 34inch gaming monitor which could go for 420 AUD on Ozbargain. But with that said, if you're making money from development or stock trading, having that extra utility to be able to increase your productivity may be worth it.
Wrapping up, I think that stacked monitors are worth it if you have the funds or if you have space limitations in your office. What do you guys think? Let us know in the Facebook post or through our Instagram DMs. If you really enjoy content like this be sure to subscribe to our mailing list to get the latest updates!

See you guys in the next post.
-Sam