We've actually featured a lot of clean light-themed setups in the past, but this one is a cut above the rest. If this is your first time reading one of our desk setup guides then I suggest you start with our definitive desk setup guide which will help you build the foundations of your desk setup. If you want to build your own white home office, check out our home office guide which will give you more insights to things to consider when putting together a proper office.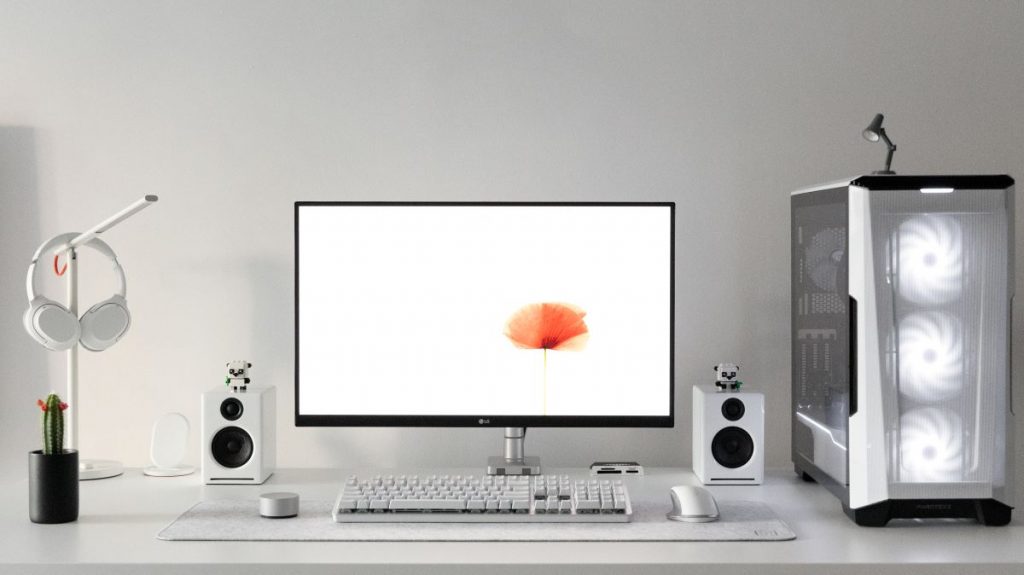 If you're interested in finding out what's in this light-themed setup, see the table below.
What is a light-themed setup?
There's a few elements to a light-themed setup but the most common feature is the colours used. In a light-themed setup we generally see, tones of silver, white and shades of grey being used. Most of the time the ascent color will be black on the monitor or in other places.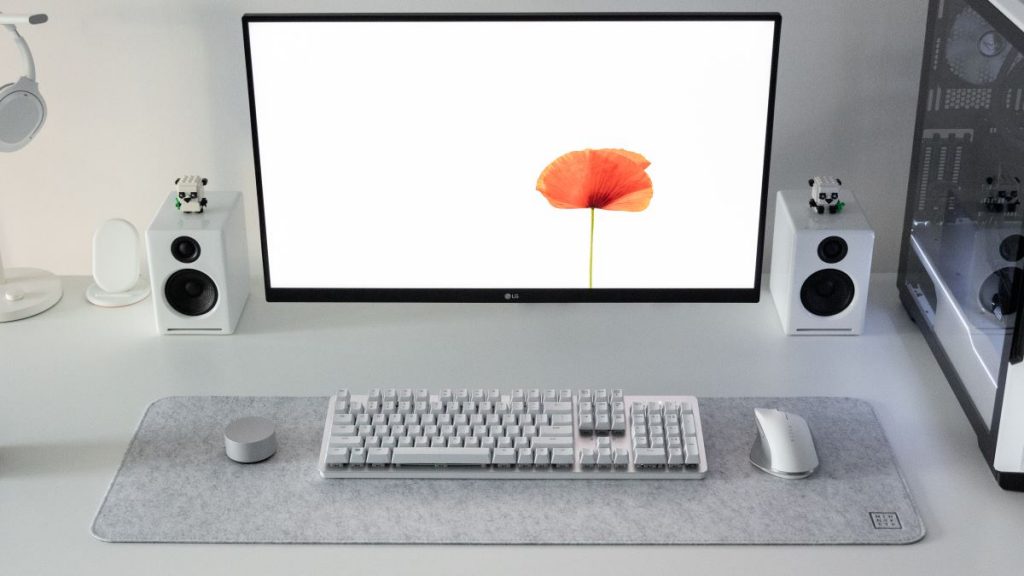 Using white table top is not always the top option when looking at a light themed setup. There are also those that use a light colored wood like birch or light pine, like the following setup.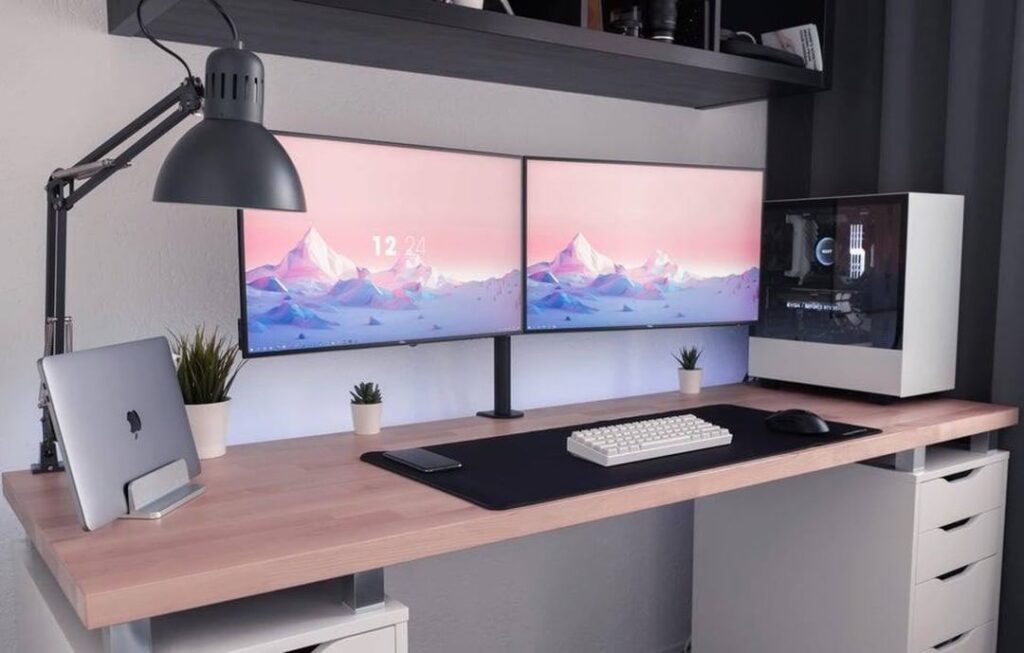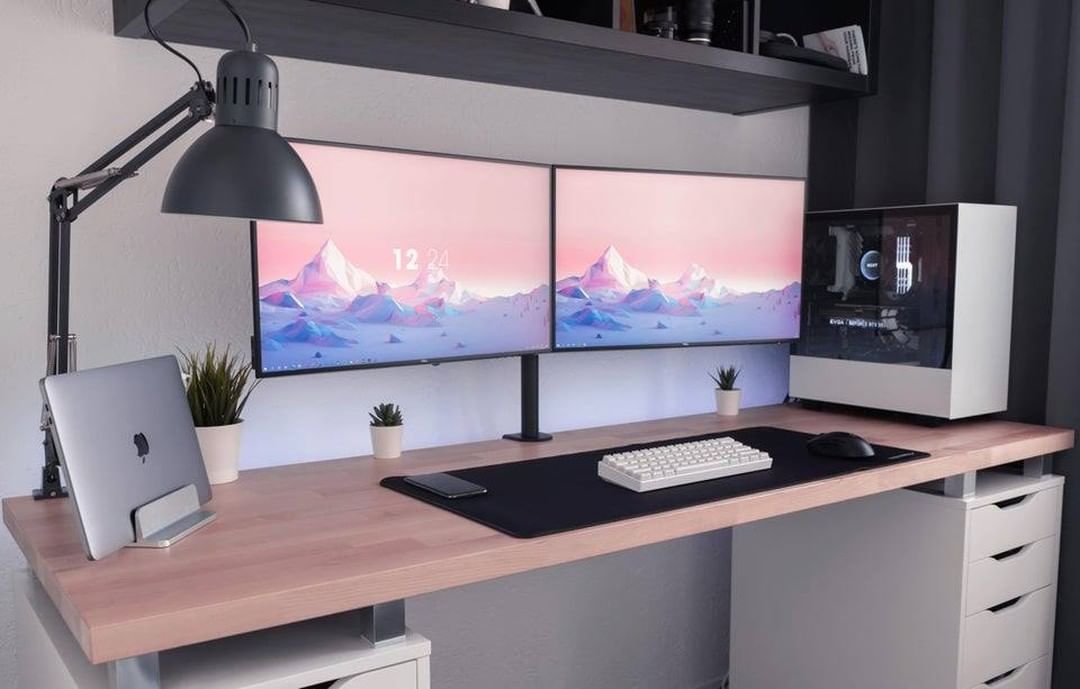 There are a lot of ways to make the setup stand out but having a minimal aethetic would be a key part of making the setup clean.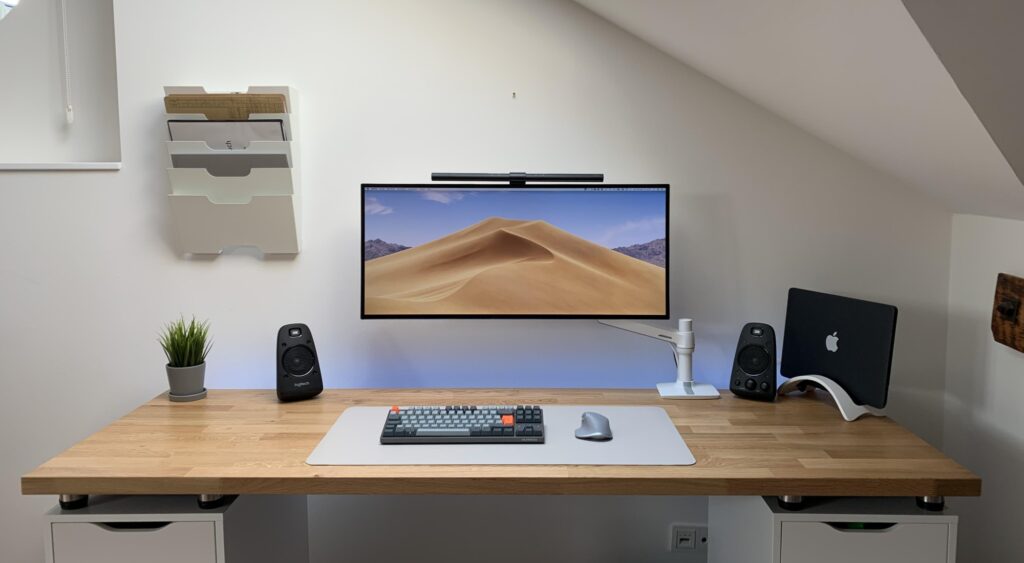 What white or silver peripherals do you need to consider?
When it comes to light colored peripherals there are a few options to chose from:
Keyboard:
Mouse:
There's actually not a lot of freedom when it comes to choosing a white mouse that is wireless.
What about the table top itself?
I think IKEA still has the best range of table top in terms of convenience. Why? because there is almost an IKEA in every country but there isnt a Bunnings (Local Australian Hardware store). So I will list a few IKEA table tops that will work with a light themed setup.
If you see my message above about not using a monitor arm and you're asking why. Refer to the following picture below. It's mainly best those two models are hollow.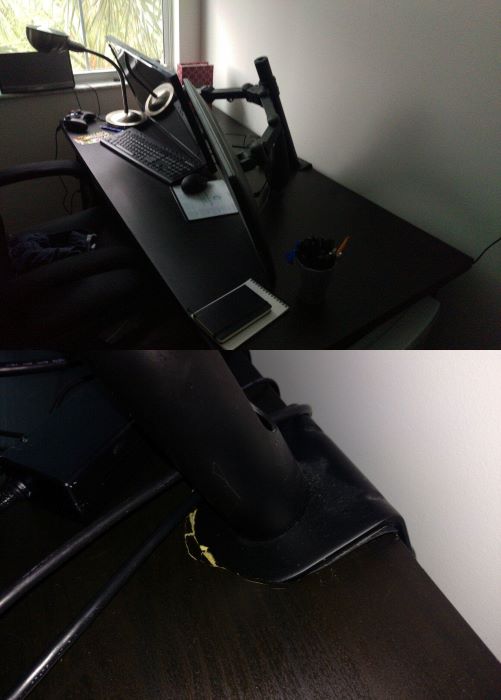 So lesson learnt right? Don't ever use monitor arms with hollow table tops and there are quite a few at IKEA that are. If you're wondering what birch looks like i've got some other setups with birch in it.
What's Next?
The basics are there, I will look to add more onto this article over the coming weeks
Sections to add
What about the monitor arms?
Computer cases?
Storage?
Lighting?
Plants?
Let me know in any of the comment sections on facebook or Instagram or through DM's what else you guys want to see in this article.
Until next time, take care.
-Sam.