This one is from a redditor u/TheLastjon also known on Instagram as @jonimperial, He has put together a jaw-dropping dark-toned widescreen monitor setup.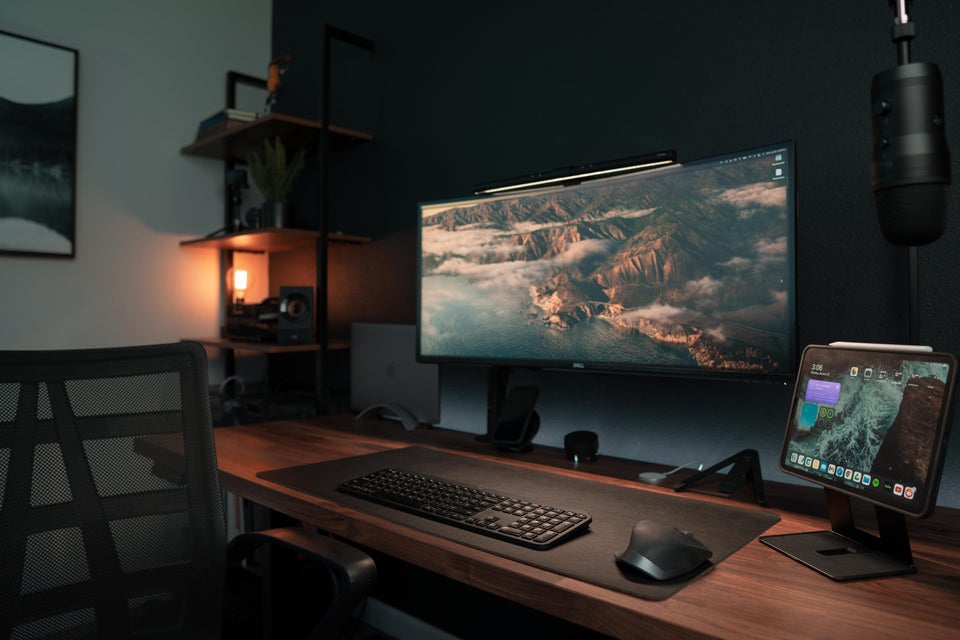 Let's take a look at what pieces form this stunningly clean setup:
Without saying much, I am pretty sure you can already tell how much effort is put into the lighting of this setup. There are a couple of lighting elements that really help with making this setup stand out from the others.
Firstly, It uses the BenQ monitor light which we highlight in our desktop lighting guide, that is one of the best monitor lights ever made. It's not cheap, but it's perfect in a lot of aspects;
Secondly, the faint subtle backlighting through RGB strips also adds to the mood lighting; and
Finally, the vintage lightbulb lamp in the back completes the trifecta in ambient lighting. It doesn't do much to light up the desk, but for ambience it matters.
We mentioned in our other article that productivity is significantly improved if you have a clean desk but also one that's well lit. A lot of people make the mistake of positioning their desk setup next to a window which causes a great degree of glare. hence, why lighting up your workspace with different artificial lighting sources which you can control the colour temperature of is the best solution.
Lighting aside, here is a shot from another angle.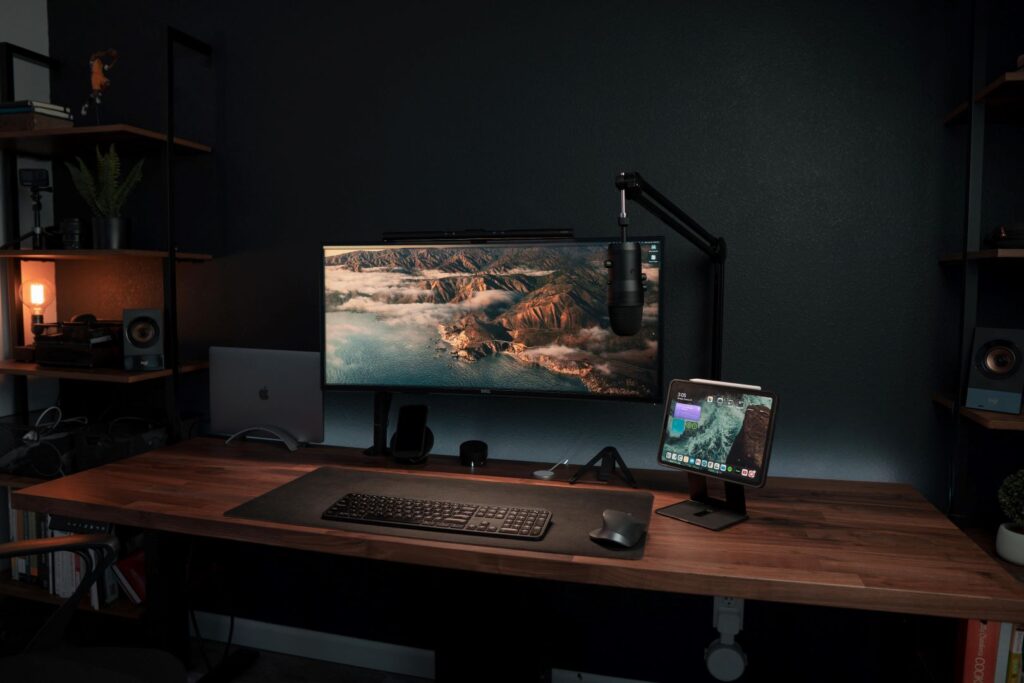 From this shot, which is from a more front-on angle, you can see that the cable management is extremely clean. I also love how he hid the headset underneath the tabletop so that it's hidden from plain sight and adds another degree of simplicity which is often overlooked.
If you love this setup, please head down to Jon's Instagram page and give you a follow as this setup is extremely well thought out.