Every once in a while we try to post some useful tips on how to get great lighting for your desktop. This setup is by a photographer off Instagram who goes by @trevorosswald Check him out. A lot of people struggle with getting the correct lighting for their desktop, so we wanted to give some tips and getting the lighting perfect for your Instagram posts and for illuminating your face for your zoom calls.
Let's take a quick look at what items are involved in his setup.
Why do we need good desktop lighting for your desk setup?
If you haven't read our guide on how you can get the perfect desktop lighting for your setup, you should now. One of the key reasons, why you want to have good lighting for your desk setup is so that you can be more productive but also not damage your eyes while working from home for a prolonged period of time. Our top tips for having a great desktop lighting can be summarised into these 3 points:
Don't place your computer monitor to close to the window because it will cause glare and you won't be able to work off it
It's a good idea to get a screen bar or a monitor lamp.
Colour temperature matters when it comes to helping you sleep
Let's take a look at his setup with a couple of full shots.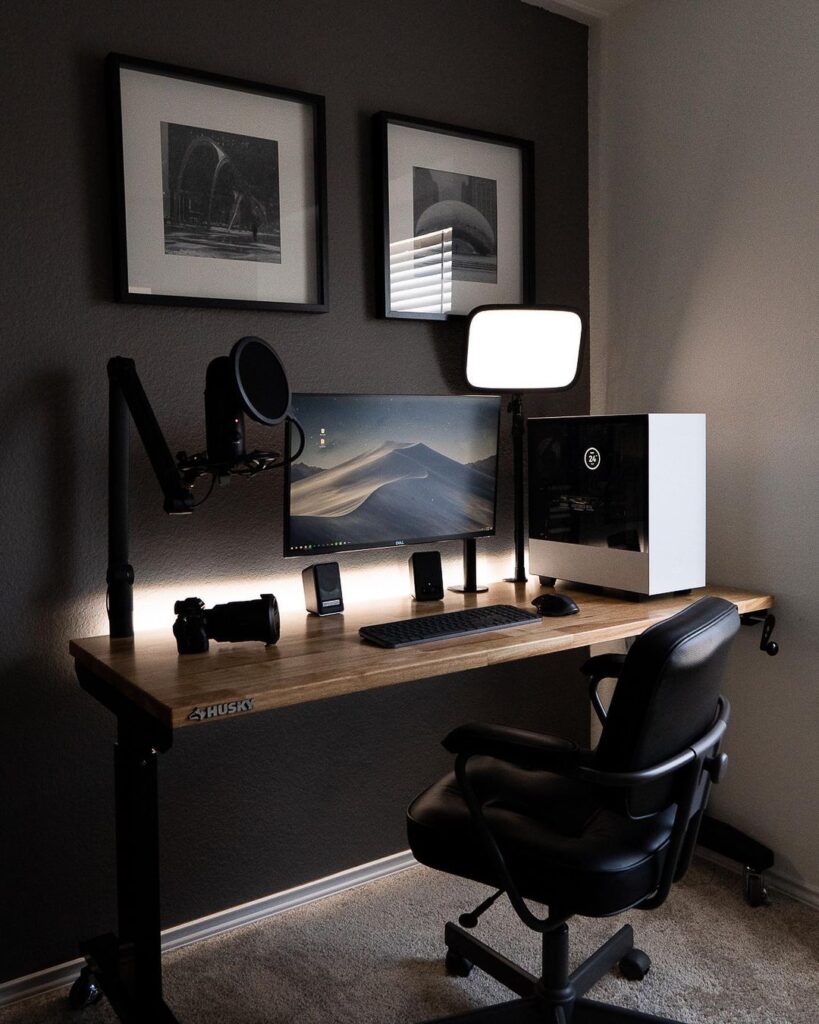 You can see that his desk is very well lit. The Elgato Key light is generally used to improve the lighting for when you have zoom conferences. I should point that in his setup he hasn't really defined if he has any web cam or not but I assume he shoots his vlogs through his DSLR.
The rgb back light makes a big difference you can see from the following shot.
In this staged shot, he relies on what I assume is natural lighting to illuminate his setup. It makes the shot very nice as it emphasises the light objects on his desk, but when working, it'll probably be too dark which is why you need something else to light up the desk.
For those looking at his PC, let's take a closer look on how clean it is.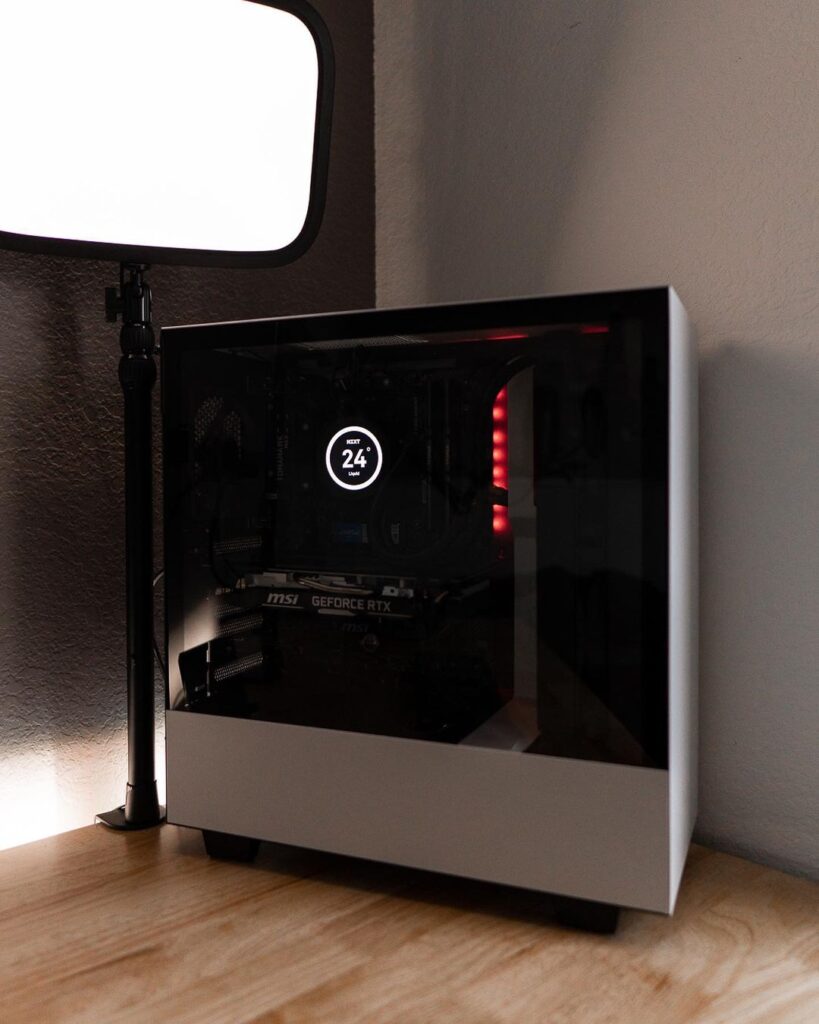 Small touches like this really make the desk setup stand out, but having good lighting makes the setup more practical and productive.
Anyways, if you loved this setup please head down to @trevorosswald instagram page and give him a follow.