Hey guys, it's Sam here again. It's been a while since I've updated everyone on my setup, so I thought it would be a good time to introduce everyone to my Autumn themed setup. Despite being Spring here in Melbourne, Australia, it still feels like Autumn. Just see for yourself.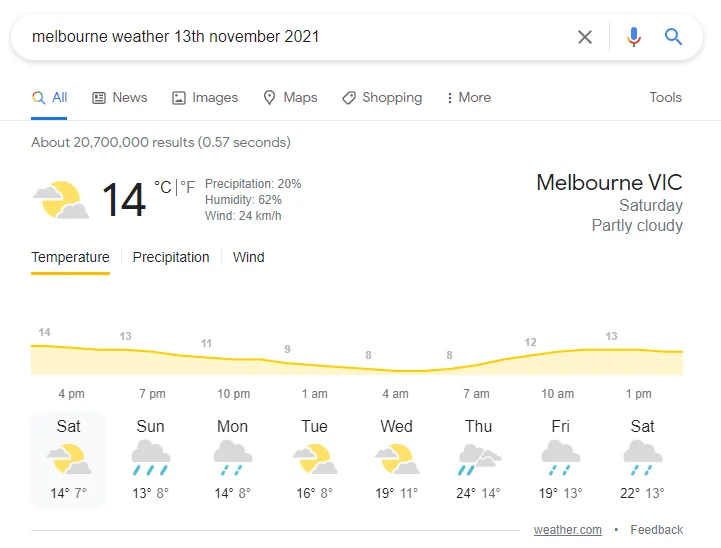 Anyways this is the first look at my setup, I've added heaps of warm lighting to give that cosy feel. The main reason I've added this warm lighting was to improve the ambient lighting across my home office setup.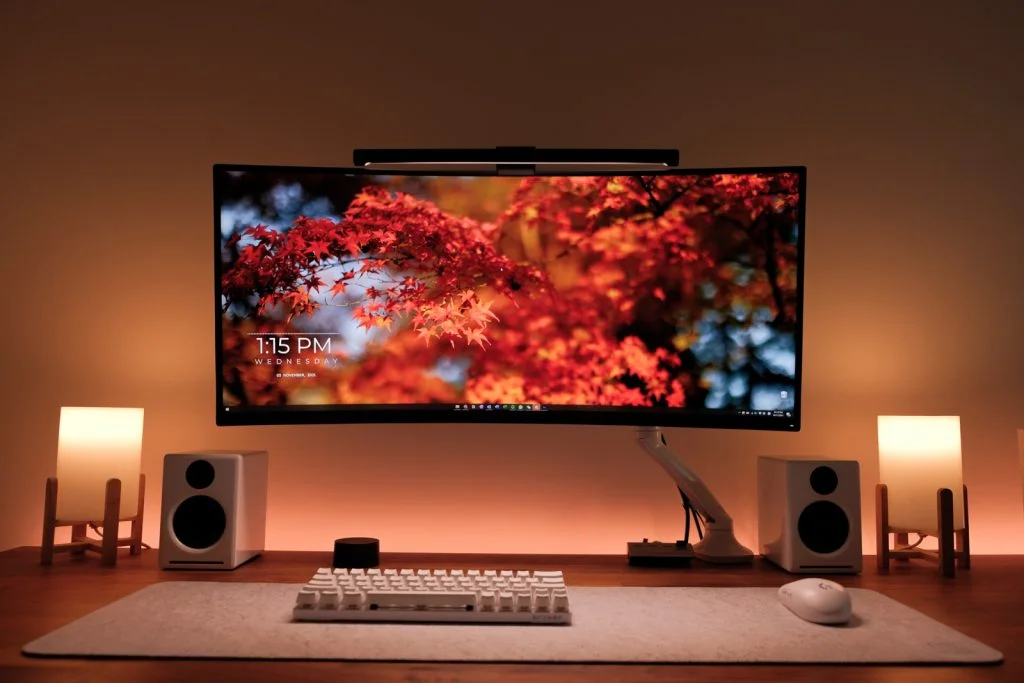 Let's go straight into the details.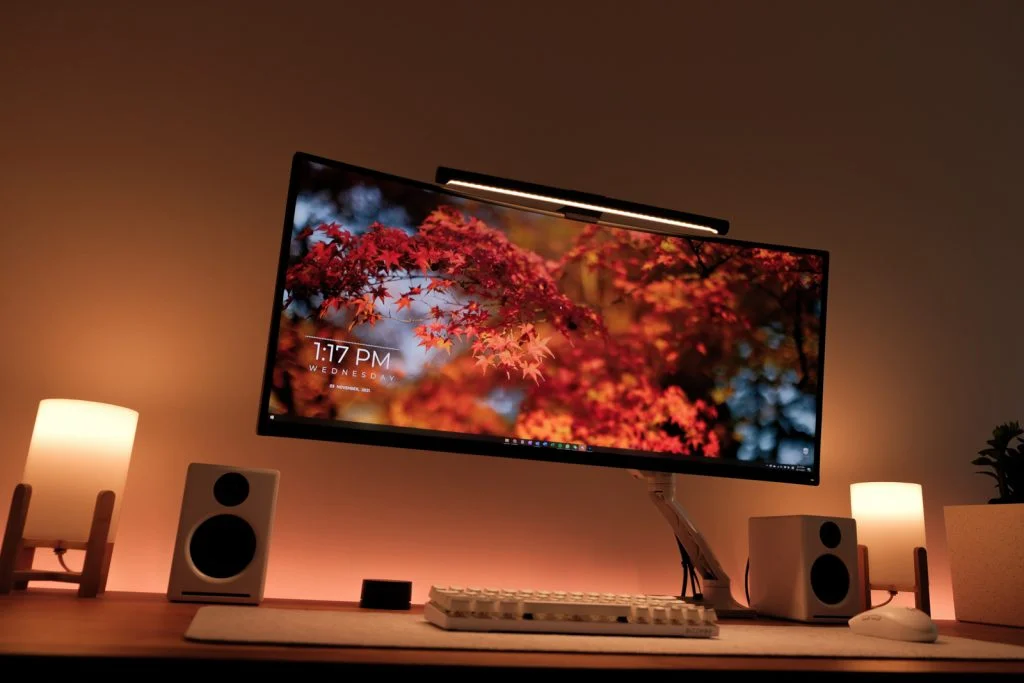 How did I actually make this autumn themed desk setup
When it came to the autumn setup itself, I think the main component that made it feel coze was definitely the warm lighting, but the wallpaper from unsplashed definitely contributed.
If you want an autumn styled layout, I would considering getting some RGB smart lights that has the ability to change colour temperature, if you can opt for a warmer tone towards yellow you can achieve a similar affect to my setup.
We recently dropped a video talking about the yeelight products, because it's a quarter of the price of the phillips hue and has equal level of performance. See below.
Other then lighting, I paid particular attention to the textures and colors that I used in the setup. I think using a timber table top as well as a wool felt desk pad added a good blend warm textures to the setup. I'd imagine if I had a dark desktop and a darker coloured desk pad with other materials would certaintly not have added warmth to my setup.
What about the minimal look?
I didn't want to dwell too much on what minimalism meant to me. But It terms of the aesthetics I just wanted things to look clean and simple with all the things I needed infront me to give me the maximum productivity I needed for the day. I felt like this was the final version where I had all the things I needed.
Finally, the blitzwolf keyboard and the logitech g305 helped me achieve the cableness look on ther peripherals which was the main reason they were choosen for my setup.
With the IKEA lamps, there were heaps to choose from. I didn't want anything that was super fancy. So I choose this one which was relatively cheap and completed the function that I needed it to. Which is, look good and work properly.
Ending remarks
These are just my initial thoughts on my setup, if you have any questions about it just send it through facebook or instagram and I will try my best to answer it. Afterwards, I will add your questions into this post so others can also see it.