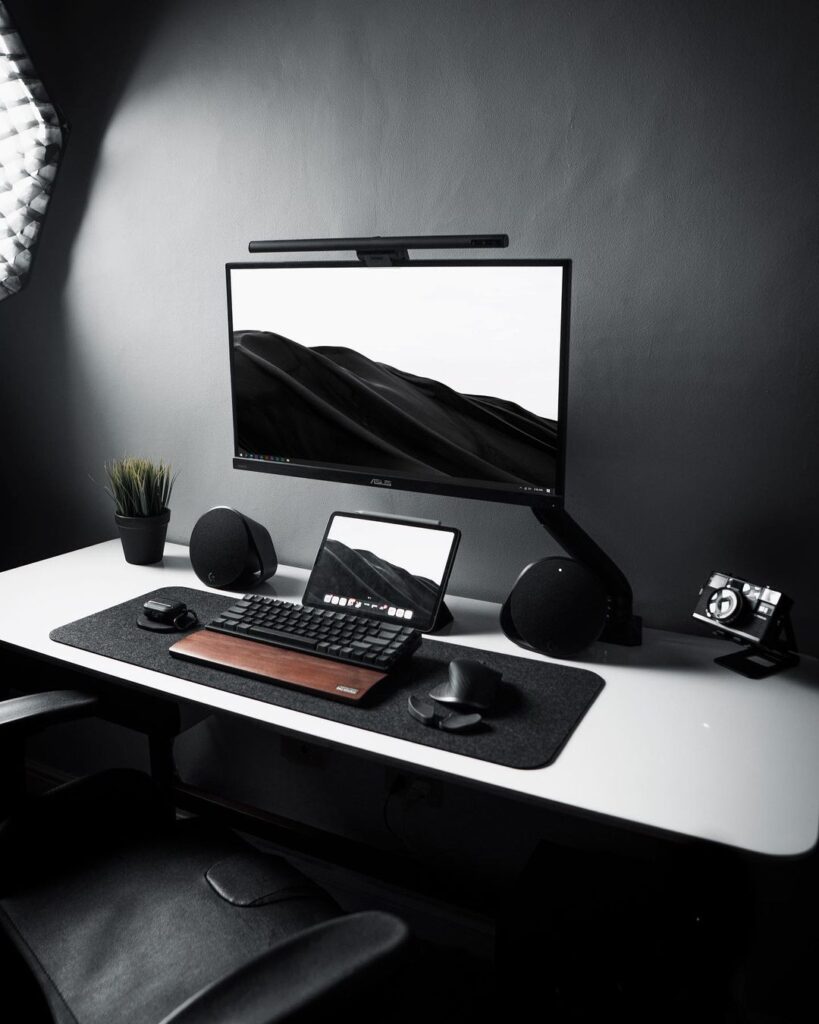 Today we're going to look at why we opt for compact mechanical keyboards. If you're new to mechanical keyboards, have a look at our comprehensive guide on how to choose your mechanical keyboard. For most of us, we know only of the full sized layout for keyboards, with the full alphanumeric section, function row, arrow keys and navigation cluster and numpad. While it is certainly useful to have all of these keys, sometimes they are used situationally rather than regularly. On top of that, a full sized keyboard takes up more room than you think.
We should be asking ourselves these questions when choosing our keyboard?
How often do I use the numpad?
Do I use the arrow keys and navigation cluster?
Can I get by without a dedicated function key row?
Which compact mechanical keyboard is our favourites?
Let us take a look at Kevin De La Cerna's (@kevincharlesdc) and see how you could go with a compact mechanical keyboard for your setup.
What are the benefits of going compact?
Compact mechanical keyboards will often be associated with the terms 60% and 65%, these numbers refer to the size and number of keys relative to a full sized 108 key keyboard. The only difference between them is 60% will contain only alphanumerics and no arrow keys and 65% will contain arrow keys in a compressed format.


Okay not that we have out of the way. Let's talk about some benefits that come with using a compact keyboard. The clearest benefit that you will immediately see is the sudden increase of space that you will have on your desk. Your keyboard is now in a small contained block about the size of two palm widths compared to the full sized layout that seems to just take up all the space on your desk. Just look at how much space Kevin's setup has!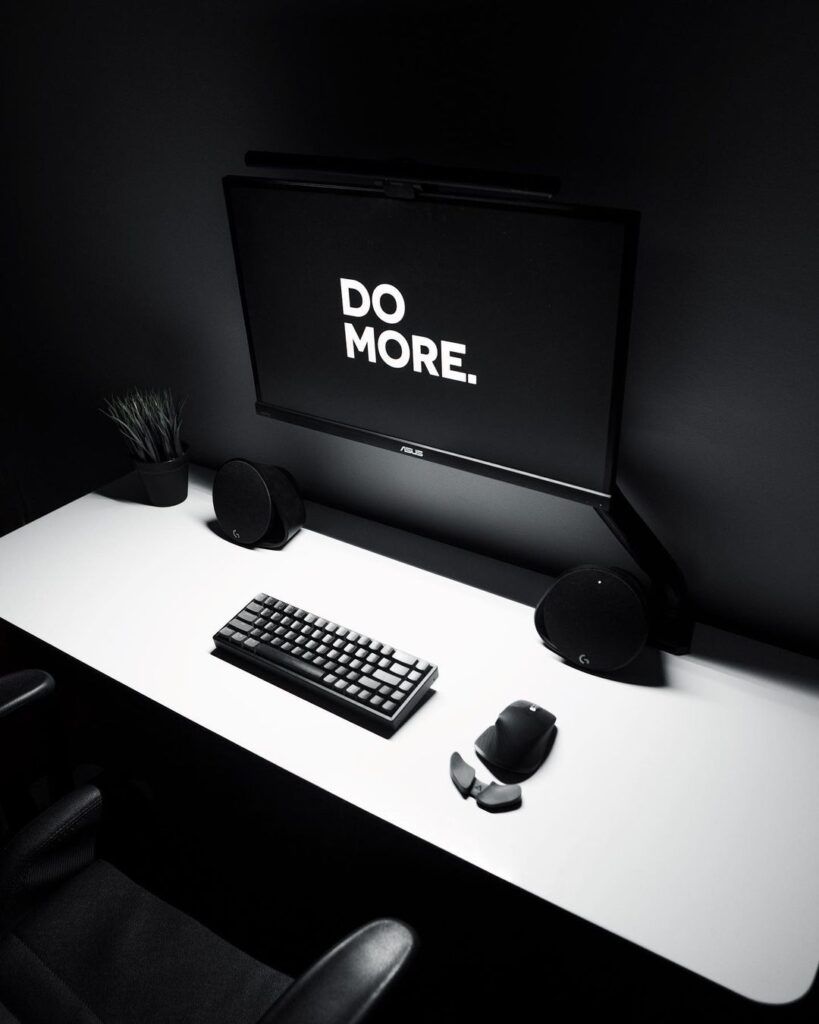 Now you're probably thinking, "Fair enough, I don't use the numpad. But won't I lose all that functionality of my function row?". Fear not, as the function row is still accessible within the keyboard itself. Usually, using the FN key, you are able to access what is known as layers which allows for all of your keys to have secondary inputs when combined with the FN key. Think of all the macros you can assign, and all of that in the size of something less than an A4 sheet of paper.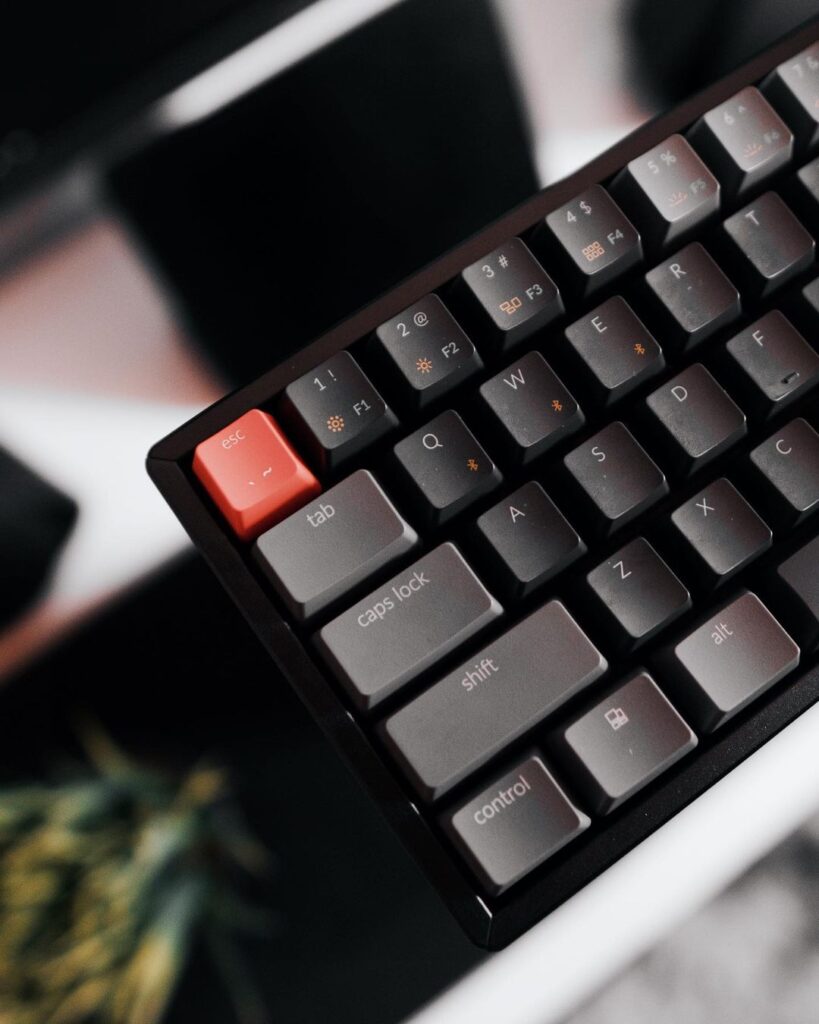 What's the verdict?
We have always recommended going for a compact layout when choosing your keyboard. You save space on your desk and at the same time you retain the same funcitonality that you had from the start. For us, we always like having the arrow keys present so we choose to go for a 65% layout. It has all the keys that we need to use and more in that secondary function layer.
Which compact mechanical keyboard is our favourites?
The Blitzwolf.
We've take an in-depth look already at the Blitzwolf compact keyboard and we woul still recommend it if you're on a budget. It's cheaper than most mechanical keyboards with equal specs. Although the build quality is cheaper, it still performs your day to day tasks with any issues. Unfortunatley for the Blitzwolf KB, you might not be able to find it on amazon, but there is an similar or almost equivalent available on amazon called the Huo Ji CQ63 selling at $50 USD.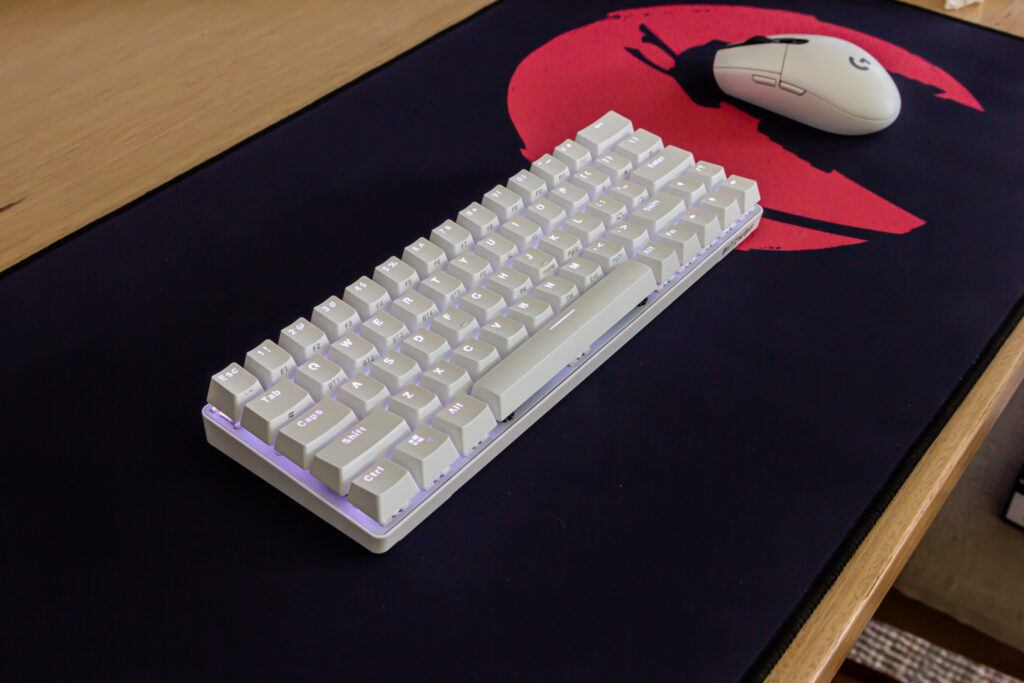 The Keychron k2
The next on the compact form factor mechanical keyboards is the Keychron K2. We've seen it on almost all of th trending setups because of how compact and good it looks. It's wireless, and you know we love wireless peripherals. Now keep in mind, this one is the bigger brother to the k6, the k6 is the 60% form factor one, but the k2 has the function rows which some of you guys might be looking for. Here is a setup from @ochaxt.
The Anne Pro 2
We cannot finish this piece without mention the Anne Pro 2. Most people would know this compact mechanical keyboard as one of the most OG 60% keyboards that everyone was trying to get their hands on when they first released. It is extremely clean especially with in the white version. You can find it on amazon right here -> Anne Pro 2

Less is more as they say. Check out of our Ultimate Keyboard Guide if you want some more information on the different types of keyboard that are out there.
But most importantly, jump on over to Kevin's Instagram (@kevincharlesdc) and give him a like and a follow. He has some awesome shots of his setup there if you are looking for some inspiration.