Profile: Melocokr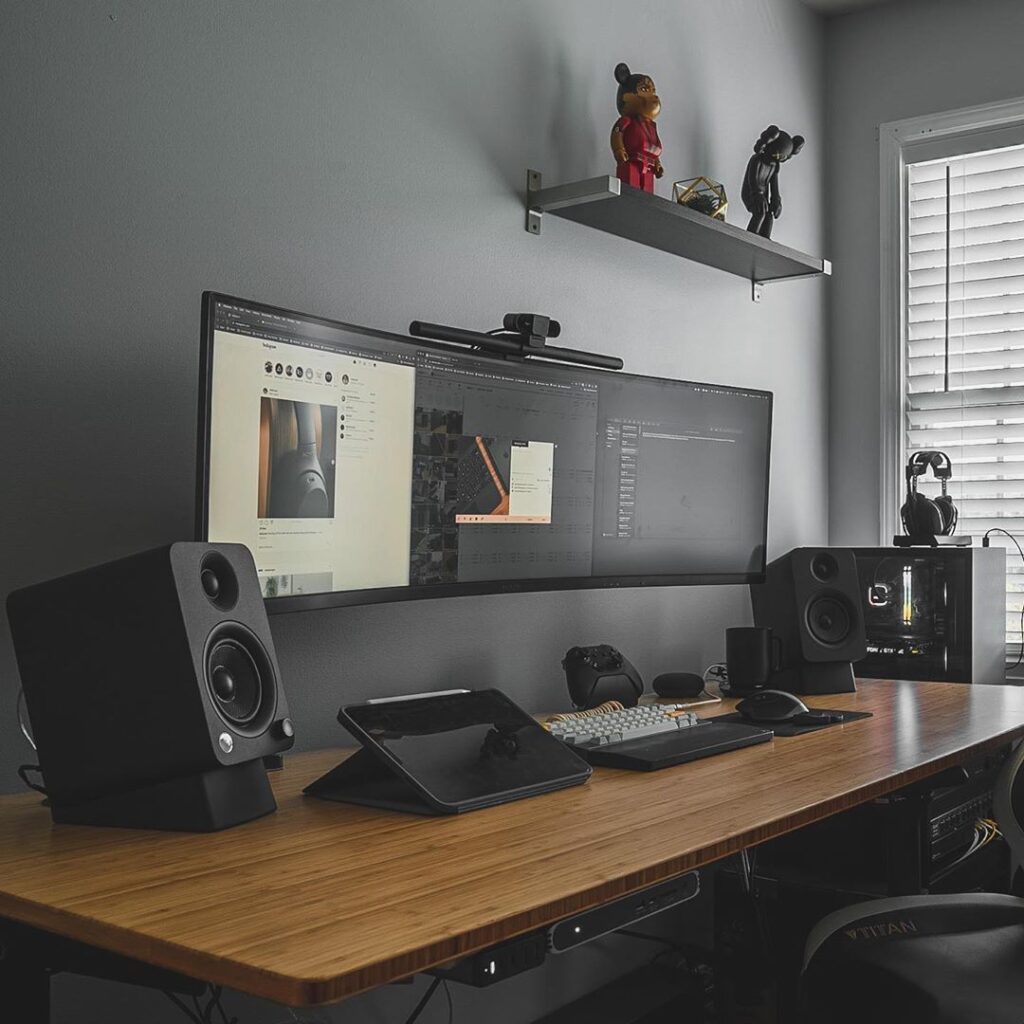 Items
Specifications
Monitor
Samsung 49″ CRG9 (US)
Monitor Mount/Desk Shelf
Wali Single Monitor Mount (US) (UK)
Mice
> Logitech MX Master 2S (US) (UK) (AU)
> Deltahub Carpio (US)
> PWNGE Ultra Custom Wireless Ergo (US)
Keyboard
> Ramaworks M60-A (US)
> Glorious Keyboard Wooden Wrist Rest (US) (UK)
Deskmat
Besezx PU Leather Mouse Pad (US) (UK)
Speakers
> Kanto YU Powered Bookshelf speakers (US) (UK) (AU)
> Audioengine DS1 Speaker stands (US) (UK) (AU)
Desk
Jarvis Bamboo standing desk with
IKEA Alex Drawers
Desk Lighting
–
Chair
–
PC Case
NZXT H510 PC Case (US)
Laptop
–
Laptop Stand
–
Docks/Hub
> Native Union Drop XL wireless charging pad (US) (UK) (AU)
> CalDigit USB-C Pro Dock (US) (UK) (AU)
> Rybozen USB 3.0 Switch Selector (US) (UK) (AU)
Other Decor
> SKADIS Pegboard
> Samdi Headphone Stand
Our Insight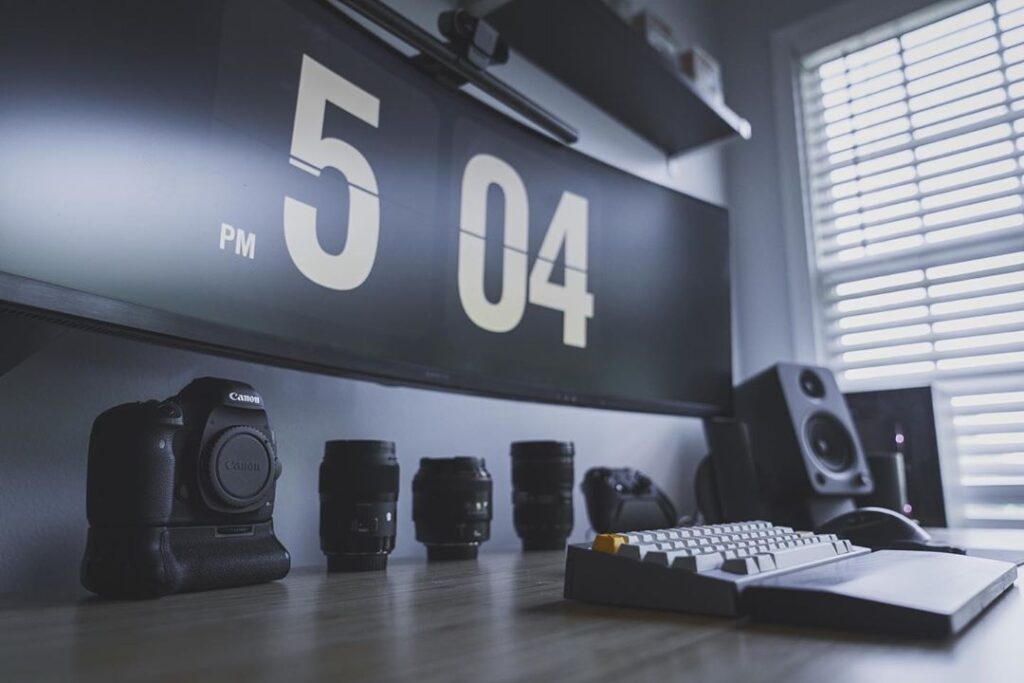 Despite the size of his desk, @melocokr keeps everything neat and tidy by only having the things he needs on the desk. Have a look at his setup and get inspired to clear up the clutter on your desk.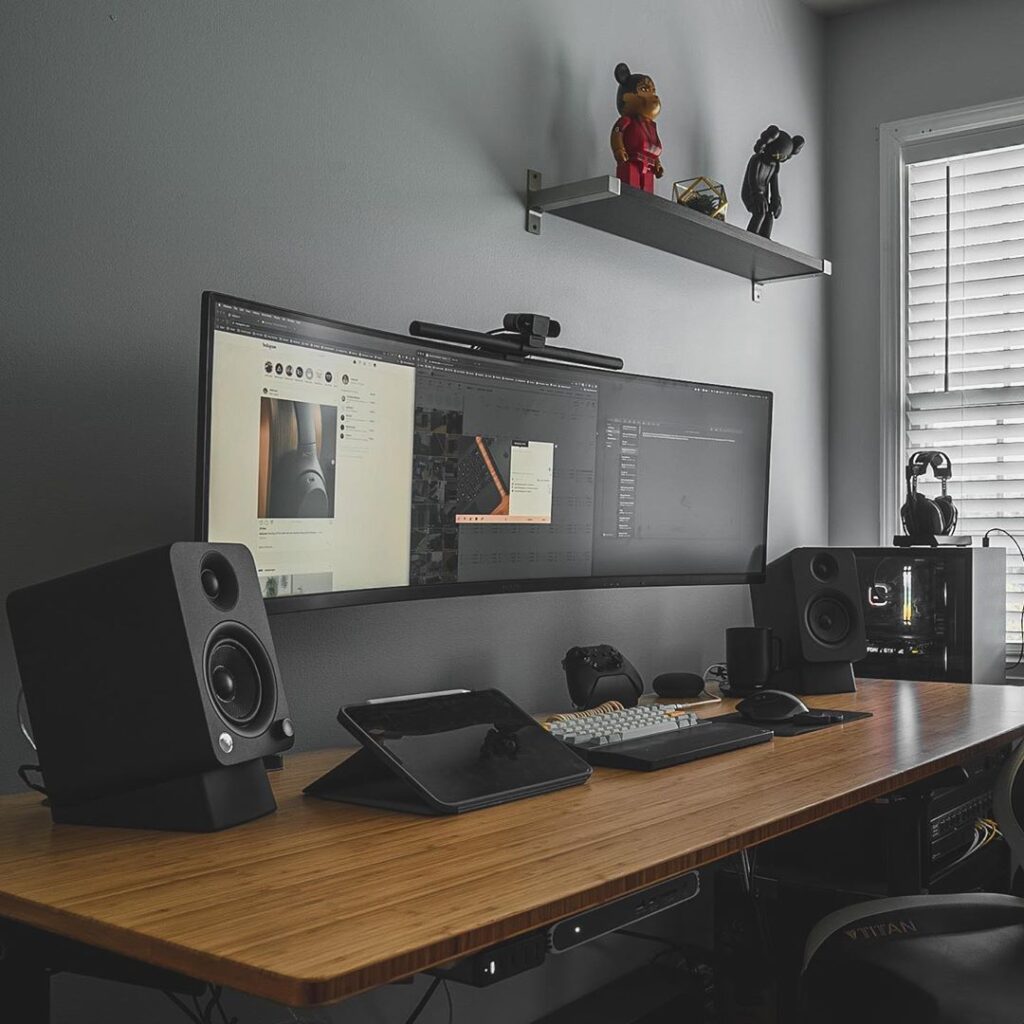 Have a look at how he arranges the peripherals on his desk. The only cable present is the one for his keyboard.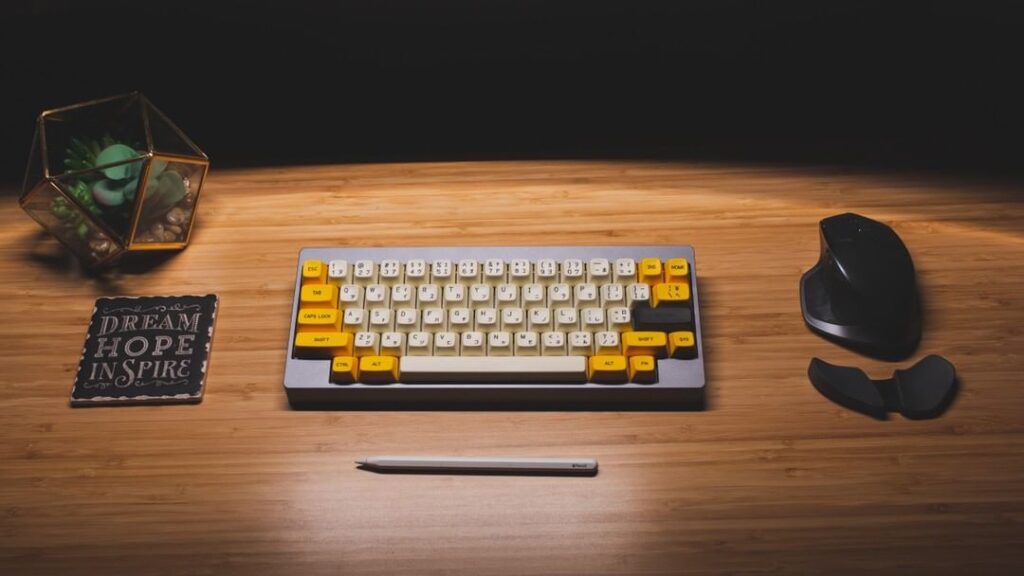 Everything else is wireless or at the back edge of the desk to keep that cable management clean!