At this point, I would not be very surprised if you have already been working from home for a good year or so and will continue to do so till mid-2022. There are a few things you can do to further improve your setup to be productive and ergonomic. This is an advance guide for those who have read our ultimate tips for building their own home office setup.
Starting off with this example from spawnnpoint being one of the cleanest setups that exists. He uses a simple combination of desk setup items to help boost the ergonomics of his setup. Let's take a look at what's actually in his setup.
To bring your desk setup to the next level, you should consider office ergonomics. If you sit behind a desk for hours at a time, it is absolutely vital to consider monitor height, wrist level, and back posture.
Having a monitor shelf or a monitor arm
To ensure good office ergonomics, it is absolutely vital to have a shelf or monitor arm to help adjust the height of the monitor so that the top of the screen should be at or slightly below your eye level. The distance of how far the monitor should be from you will depend on the size of your monitor. Here is a quick guide on monitor size and viewing distance.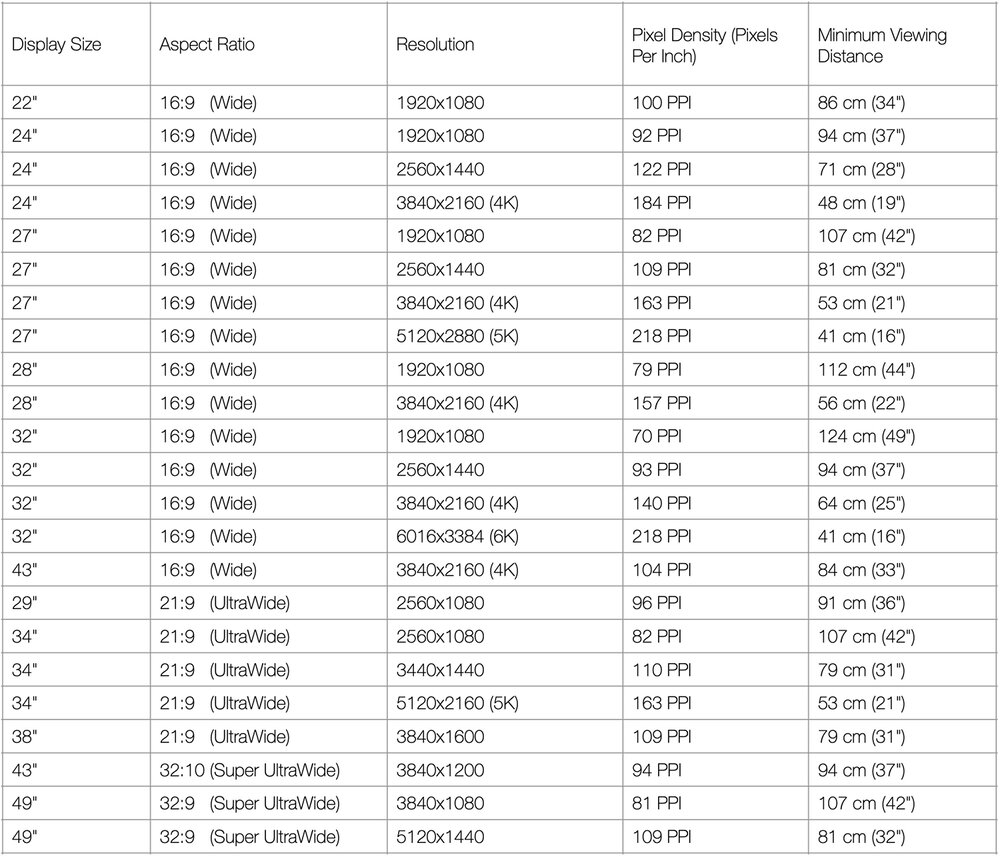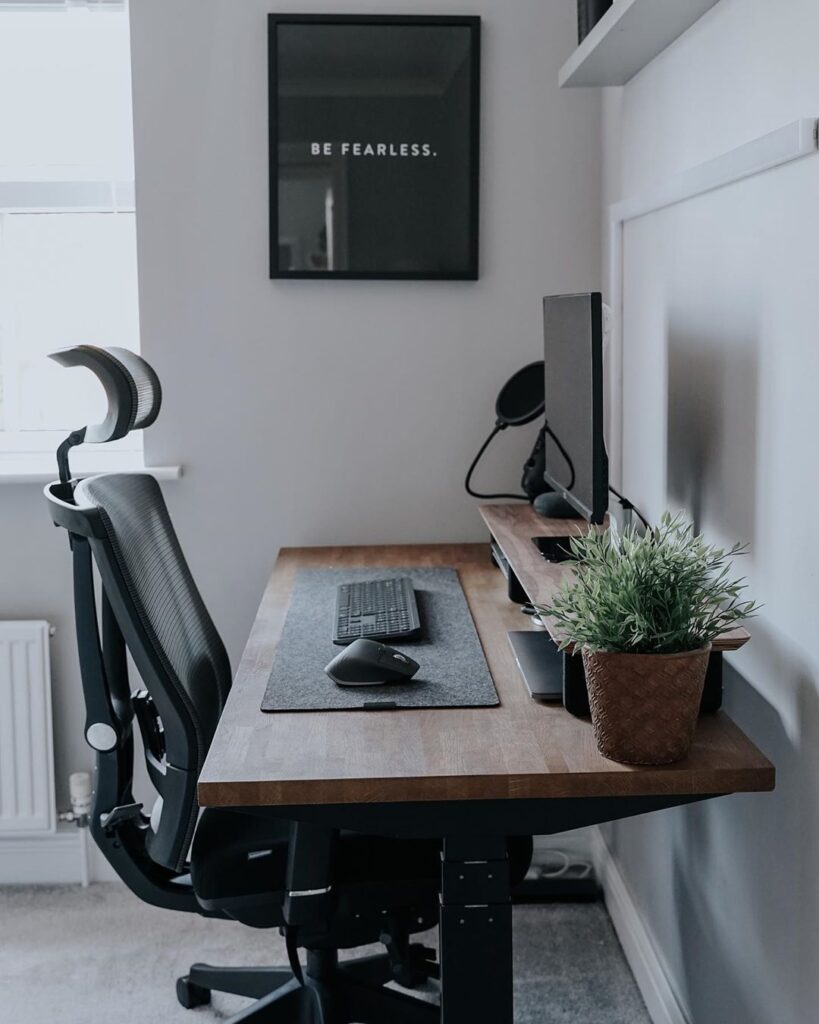 The viewing distance really matters for those who are heavily using their montiors everyday, and becomes even more vital depending on the resolution of your monitor. For example, if you're doing graphics design or photo editing, you may end up spending more time closer to your monitor because you're trying to get that pixel perfect crop.
In terms of what desk shelf you could use, the grove made desk shelf is by far the most aethestics table organiser and monitor rising solution that we've seen. It is pretty expensive if you're looking for a quick fix. If you're tight on budget that we would highly advise you to browse on amazon for some simple monitor arms. Here's a list of monitor arms we've recommend in the past if you're on a budget.
Vivo Single Mount Monitor Stand (Popular, Minimal Aesthetics)
Mountup Single Monitor Gas Arm (More levels of adjustment, looks good too)
Ergotron HX (If you have a huge monitor, you may need this)
Finding a good monitor arm is just one part of the puzzle, next we consider desk height.
Having a height adjustable table
The main advantage of a standing desk or 'stand up desk' in your home office is basically being able to tand up comfrotably while working. Some of the immediate benefits of having one are:
Standing desk relieve back pain
In Australia, lower back pain is quite common with 20% of Australians reporting to have an issue in a study conducted in 2011. During experimental studies, the 'take a stand project' revealed that after a seven-week period, 50% of the standing desk users have their back pain reduced. Even just one hour of working while standing will heavily reduce the strain on your back.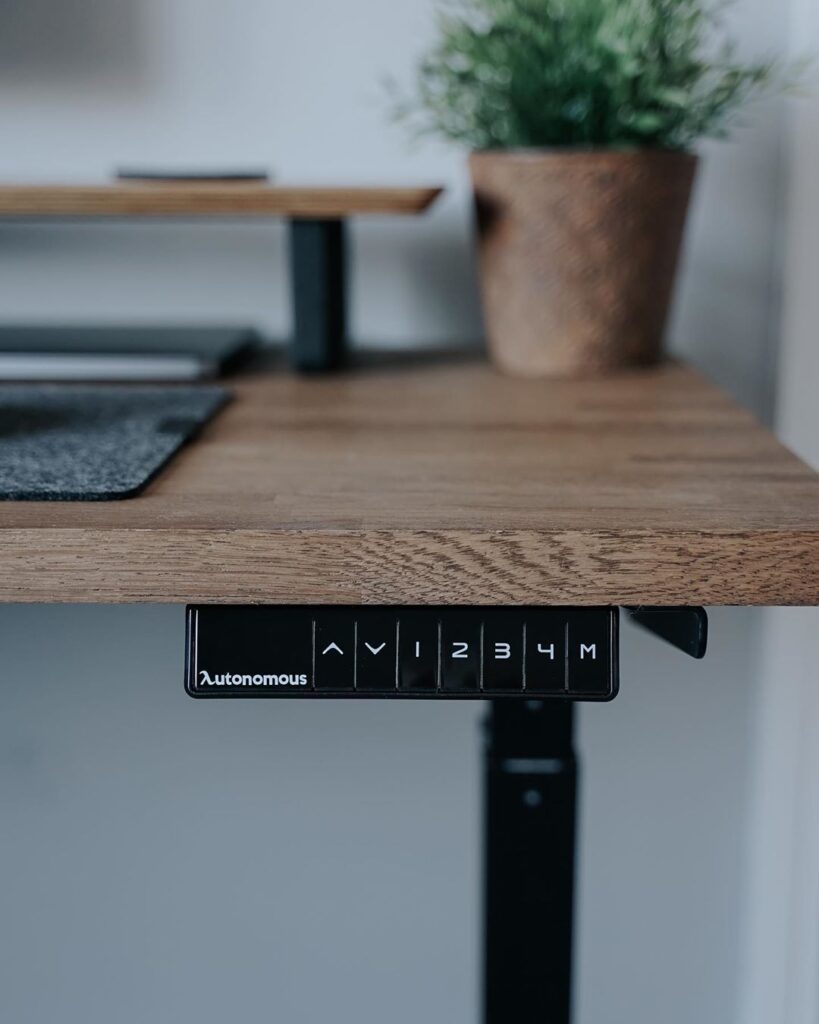 Standing desks can increase your concentration
Standing pumps blood around your body which in turns improves your brain function and concentration. During your work day, a lot of people tend to sit for hours and end and your efficiency tends to drop drastically because their body is not in an active state.
Standing desks can reduce your stress levels.
Working from home can be quite stressful already since you may have other things happening at home like kids running around, pets causing havoc, etc. Having a standing desk in your home office can really help with your back posture and prevent you from hunching over when you're stressed out. When you stand up, you have the opportunity to stretch those tired muscles and shake off the fatigue.
Here are a list of standing desks that you can check out for your home office setup.
Having a good ergonomic chair
The main reason of having an ergonomic chair in your desk setup is to improve back posture and resolve issues relating to back pain. The ideal chair should have a section in the lowever part of the back that curves forward slightly to match the natural shape and curvature of your lumbar spine. This is often referred to as lumbar support.
The next section that people don't really consider is being able to adjust your armrest. This allows you to use your keyboard and mouse without causing muscle fatigure to your sholders and arm. You want your arm to be in the natural position where it put's your elbow at the same elevation as the desk. This will really help with reducing your arm fatigue as you type.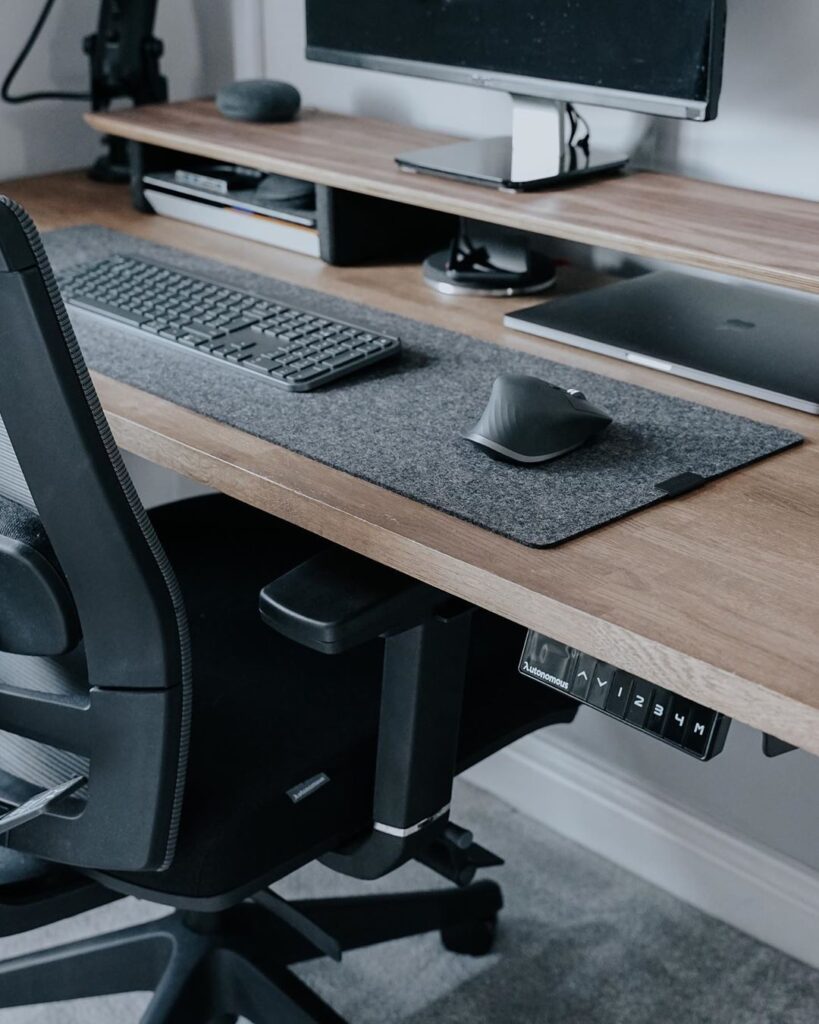 Here are a list of ergonomic chairs for you to check out for your office setup
The top 3 are always herman miller chairs.
Herman Miller – Aeron
Herman Miller – Embody
Herman Miller – Sayl
I wouldn't be surprised if those were completely of your budget, which is why there are also some budget options off amazon.
Ikea also has some option that you could check out here.
I hope that this article has been helpful in bring your office setup to the next level. We look forward to hearing any feedback you have about how you setup your home office. Last year in 2020, everyone had to make a hard transition into working from home, but I feel like this will become the norm as many work places are adopting as a standard policy.
If this article has helped you, please share it around.