Valentine's Day is almost among us, and if you're like us, finding the right gift for your significant other is difficult! But never fear, Minimal Desk Setup is here to help! We have curated our top 15 gift ideas perfect for our home or office setup. We also have a guide on how to create your own minimal desk setup, so check it out.
Ember Mug 2 – Keep your Valentines' Warm all day long
[metaslider id=1437 cssclass="sliderframe"]
Does your Valentine's drink copious amounts of coffee? Or any hot drinks at all? A common issue that they will encounter almost every single drink will be that it gets cold. And we all know that a cold coffee or tea just doesn't taste right. The Ember Mug is able to keep any drink warm for up to 1.5 hours or all day when used with the paired coaster. On top of that, its all controllable via bluetooth for that extra ease of use and control. Its the perfect gift for warming your way into your Valentines' heart.
Hidrate Smart Bottle – Satisfy your Valentines' thirst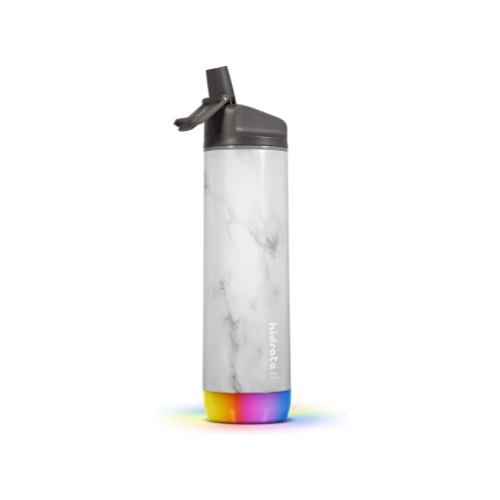 Its safe to say that we are all guilty of not drinking enough water at some point. Maybe even right now as you are reading these words. The Hidrate Smart bottle is able to keep track of the amount of water that you have drank throughout the the day. The LED smart sensor lights up to remind you that it is time to drink some more water. Once paried with the app, you'll be able to track of how much water you have drunk and set reminders to regularly drink water. Don't keep your Valentines' thirsty.
Smart Drinks Scale – Netflix and Chill?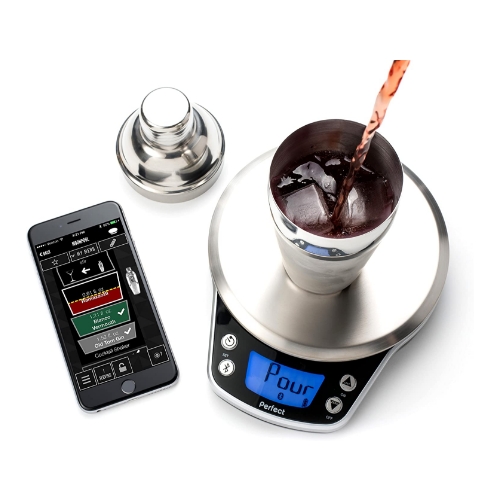 Does your Valentines love impressing you with the drinks they know how to mix? This smart scale pairs with its own library of drinks via an app. Keep track of exactly how much of each ingredient you are mixing. Never get the amounts wrong again and let them impress you with flavours that you may or may have not tasted before.
AeroGarden Indoor Hydroponic Garden
[metaslider id=1457 cssclass="sliderframe"]
Sick of your indoor plants dying all the time, here is the gift for you! The AeroGarden Indoor Hydroponic Garden will help you grow fresh herbs & veggies all Year Round, always fresh, always local, always in season. Featuring a high performance, full Spectrum 20 watt LED high efficiency grow lighting and a water tank for efficient and natural plant growth, your significant other will thank you for year-round fresh and delicious herbs and veggies!
Digital Photo Frame – Instantly store and display your favourite memories
[metaslider id=1463 cssclass="sliderframe"]
Don't be afraid of losing your most cherished moments with your Valentines this year! This digital photo frame allows you to instantly display and store your memory via the cloud. Take a picture on your date, save it and by the time you get home its already framed and sitting on your desk. Store up to 40,000 photos on the internal storage and the expandable memory slot means you will never run out of space for your memories.
Bluetooth Photo Printer – No more waiting in line for that memory to be printed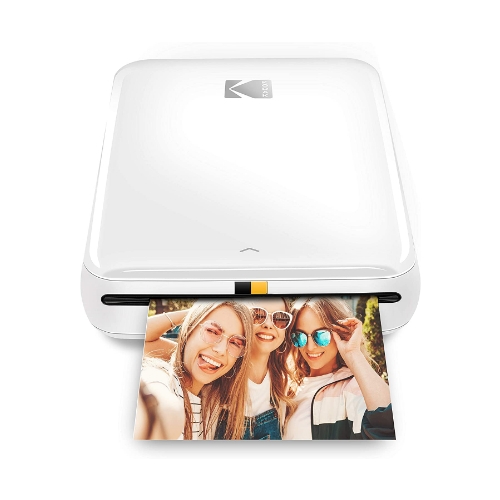 Is your Valentine the type to take photos to record all your favourite moments together? Instead of storing it on their phone, let them display it for you both to relive. This bluetooth photo printer, lets you instantly connect and print out any selfie, photo or portrait they may have taken. Its small and portable, so take it wherever and whenever you want to go. What's even better, it requires no ink, just keep on making memories and keep printing to their heart's desire.
Picture Hanger – Show the world your love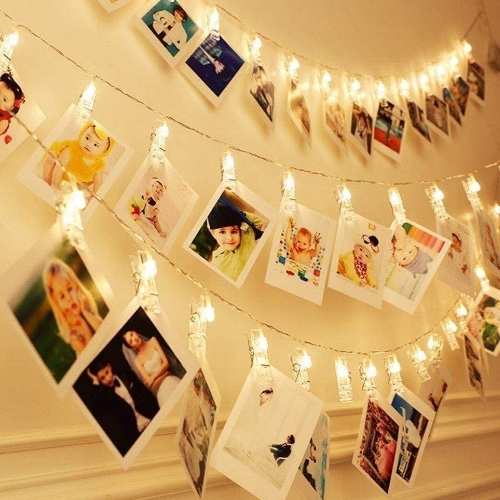 If your Valentines likes keeping physical photos, this is the perfect gift for displaying those memories. The picture hanger lets them hang all of their favourite photos and they are all lit up with a LED lit clip. Each clip hangs from a pliable copper wire which lets them hand it wherever they want, in any shape or layout they want. The lights are all powered from a battery box, removing the constraint of having to be close to a power port. Help them show you how much they cherish the memories you have made together.
Smart Oil Diffuser – Set the mood for that romantic night in
[metaslider id=1468 cssclass="sliderframe"]
Help your Valentines set the mood for all those nights where you would rather watch Netflix and chill (dine in – replace Netflix and Chill). The oil diffuser is able to disperse fragrance into the smallest to the largest of rooms (up to 1000 square-feet). Each capsule lasts for up to 800 hours and each scent has been carefully selected to give the most pure experience as possible. Let your Valentine enjoy a night in as much as they would a night out.
Multifunctional LED Desk Lamp – Light up your Valentines' Day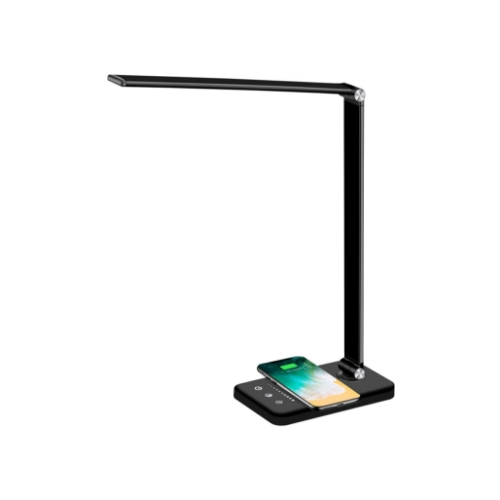 The LED Desk Lamp will ensure that your Valentines' desk is both lit up brightly and gentle on the eyes. The desk lamp has simple touch controls to adjust the brightness and warmth to their liking. On top of that, the lamp has wireless and USB chargers built into the design. Help them get rid of the clutter on their desk with this all-in-one design.
Smart Ambient Light – Perfect for your Valentines who like staying in
[metaslider id=1474 cssclass="sliderframe"]
Help set the right mood this Valentine's Day with a Smart Adjustable Ambient Light. Whether you're dimming the lights for some Netflix and Chill or setting some cool ambient light for a cosy night in, the Lepro Smart Table Lamp works through Wi-Fi, Amazon Alexa and Google Home. Choose any shades of white light from warm to cool (2000K-5700K), or from 16 Million Colors. Whatever mood you're into this Valentine's Day, the Lepro Smart Table Lamp will help get you there.
Bluetooth Record Player – Bring back the old school date nights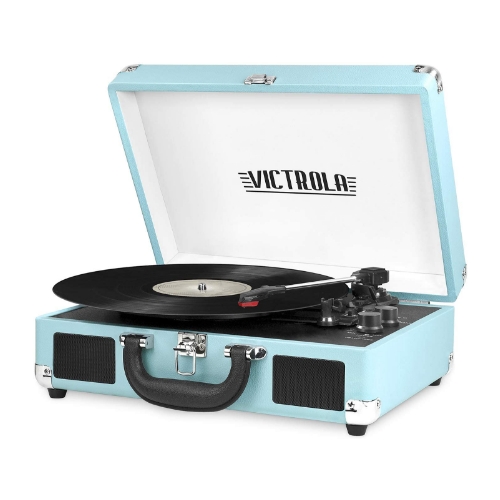 If your Valentines' is an audiophile, then it would not be surprising for them to have a few vinyl records lying around. Gift them this record player for them to enjoy and relive those vintage tracks. It features an in-built speaker so they can play wherever they are, but also Bluetooth so they can stream to any compatible device to share the good times. All of this, in a nostalgic portable suitcase design, where the past meets the future.
BOSE Soundlink Color II – Compliment those candle lit dinners with some romantic tunes
If your Valentine's enjoys playing music on loud then this is the perfect gift for them. Small and portable form factor means that it can sit anywhere in the house and anywhere outside the house. Bluetooth connectivity means that you can connect to any phone and when paired with other BOSE speakers, create your own stereo sound system. With an in built microphone, they can pick up their calls directly from the speaker and even access their phone's smart assistant.
Mini Coffee Maker – Keep your Valentine's up all night
[metaslider id=1479 cssclass="sliderframe"]
If your Valentines' loves their coffee then you need to get them this mini coffee maker. The machine itself is small and will fit in any space. Small enough to even keep on their desk next to them so they can always make a coffee when they want. It's as simple as filling up the water reservoir and pressing a button. Fast and freshly brewed coffee in minutes and in the comfort of their own home.
Sausage dog bookends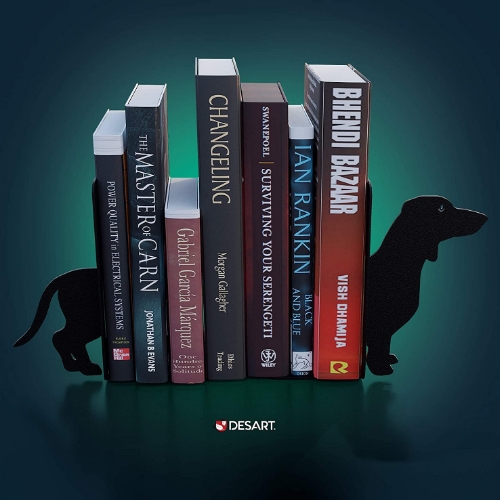 Does your Valentine's love read? These Sausage Dog bookends are cute and adorable, and will help keep your books in place! Add a little bit of flair to your desk setup this Valentines Day while organizing your shelf items and clean up any mess
Echo Show 5
There's no better way to help organise your life than with an Amazon Echo Show 5. A compact 5.5" smart display ready to help manage your day, entertain at a glance, and connect you to friends and family. Made to fit your life the Echo SHow 5 can Cook along to step-by-step recipes. Easily update to-do lists and calendars. Choose the clock face that fits your style best and glance at weather and traffic on your way out. Ask Alexa to show you movie trailers, TV shows, movies, or the news. You can even control your smart home through Voice Control.
If these items have inspired you in some sort of way, please give it a share. Thank you!