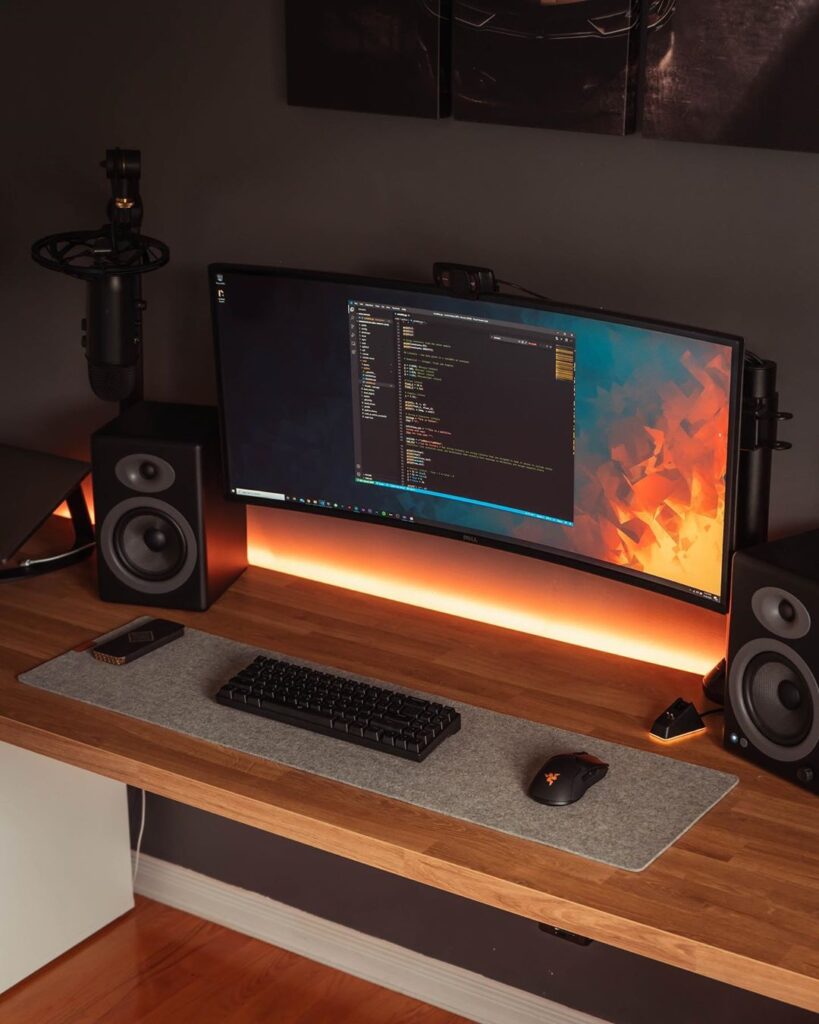 | Items | Specifications |
| --- | --- |
| Monitor | Dell U3419W (US) (AU) |
| Monitor Mount/Desk Shelf | VIVO Single Arm Monitor Mount (US) (UK) |
| Mice | Razer Viper Ultimate Hyperspeed Lightest Wireless Mouse (US) (AU) |
| Keyboard | SM Keyboards Custom |
| Deskmat | Grovemade Wool Felt Desk mat (US) |
| Speakers | Audioengine A5 Plus (US) (UK) (AU) |
| Desk | Anthrodesk Standing Desk |
| Desk Lighting | – |
| Chair | Autonomous.AI Ergo Chair |
| PC Case | Antec Performance Series P120 Crystal E-ATX Mid-Tower Case (US) (UK) (AU) |
| Laptop | – |
| Laptop Stand | Twelve South Curve for MacBooks and Laptops (US) (UK) (AU) |
| Docks/Hub | Moshi Lounge Q Wireless Charging Stand (US) (UK) |
| Other Decor | – |
Our Insights
Wide desk and wide monitor setup coming from @andresvidoza. This setup makes the most of the space available but at the same time he keeps it clean by only having the necessary items on the desk.
A great way of saving space is to use a single (ultra) wide monitor instead of using two monitors in the setup.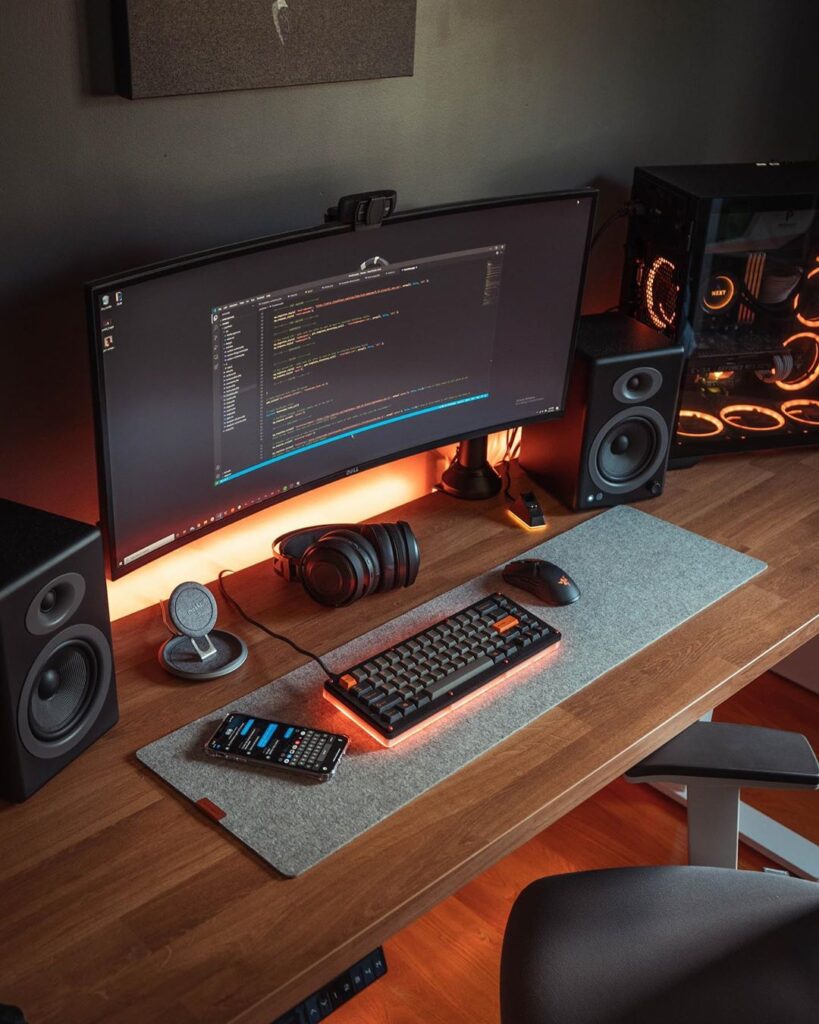 To top it all off, the black and orange theme gives his setup so much character! Its simple and easy on the eyes.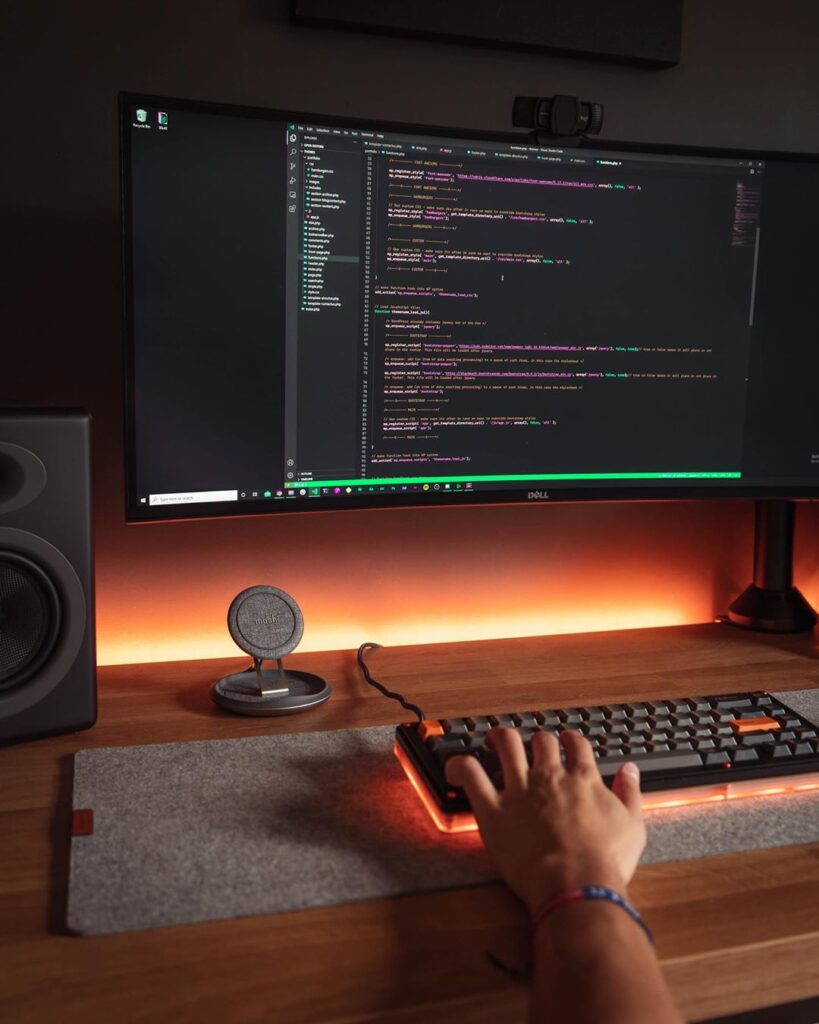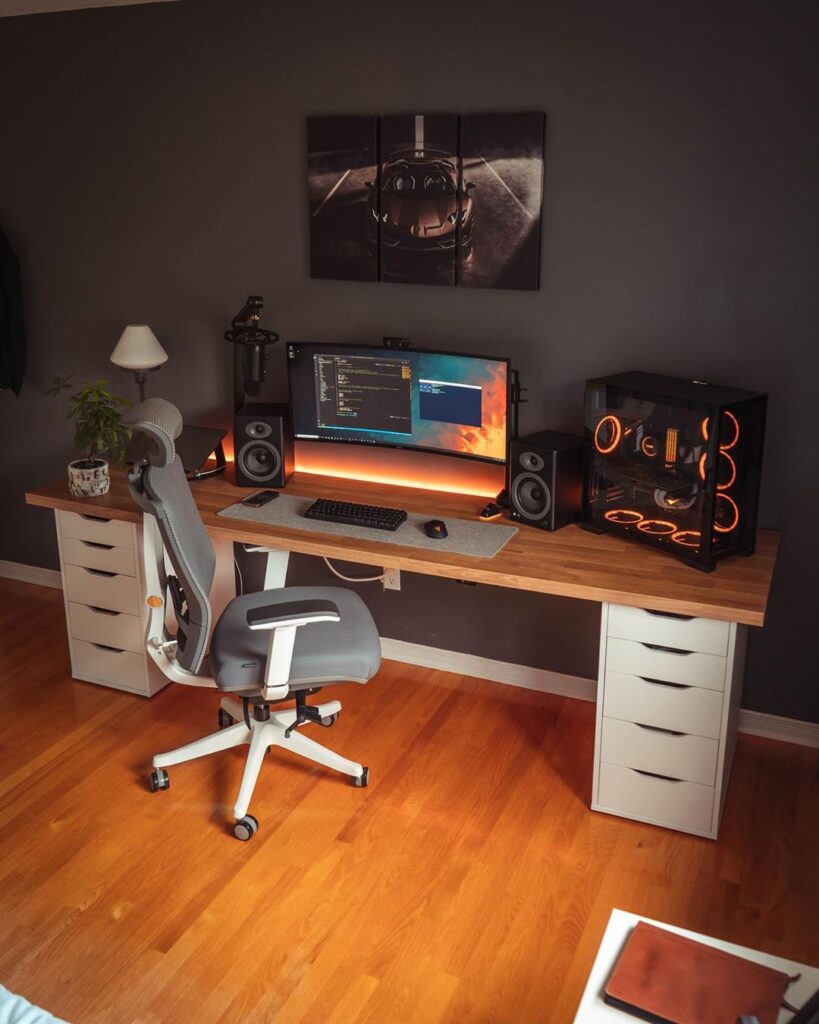 FULL CREDITS: @andresviodza