Wondering how to find the perfect wallpaper for PC setups?
It's a common question that we've seen come up in the comments quite a few times now. The final piece of the puzzle as many of you have picked up is an eye catching wallpaper! So today we're bring you an article on how to customise your desktop in more ways than you can imagine. If you haven't read our main article on how to create a minimal desk setup, then check it out now.
The answer is simple. Use Rainmeter.
Static wallpapers have been the bread and butter of any desktop since the computer was first invented. We've seen everything from a simple single colour background, amalgamations of colours and shapes, to that picture taken on the holiday that you could afford before you spent it all on the dream battle station you are reading this article on. Recently, we've seen the implementation of love wallpapers, but what a lot of you may not realise is that your wallpaper can be further customised to display information and even be interactive.
We've just dropped our first guide on rainmeter, so take a look at how you can use rainmeter to make a minimal desktop setup. If you want to straight into it, you can watch the video below.
There are numerous softwares out there, that will help you achieve the aforementioned features. Wallpaper Engine will be a software that many have of you may have heard in passing or have even used. It does come at a relatively inexpensive cost at $3.99USD/£2.99GBP/€3.99EUR/$6.50AUD on Steam. However, today we won't be talking about Wallpaper Engine, instead we'll be showcasing Rainmeter. Why Rainmeter? Because its free. I mean, who doesn't like free stuff right?
How do you get Rainmeter you ask?
Easy. First you got to step outside. Raise your hands in the air. Start chanting and dancing in a circle… We're just messing with you. It's as easy as hopping on over to rainmeter.net. Hit the Download Final button. Now you're on the way to the front page of r/battlestations.
We first should first answer "What can Rainmeter do?" question before we continue any further. Rainmeter allows you to apply a customisable (and interactive) skin on top of Windows desktop. Rainmeter will not fundamentally change how your Windows desktop operates. With that out of the way, let's get onto what can Rainmeter do for wallpaper for PCs.
How to use Rainmeter?
Disclaimer: We won't be showing you how to completely customise your Rainmeter Desktop, as that would require another article in itself. Instead we will be showing you how to get pre-programmed skins and how they can be customised.
Disclaimer: To access some of these skins/suites you will have to create an account for each website. It is a fairly quick and painless process.
After installing Rainmeter, you are now ready to go. Some jargon that Rainmeter wants you to familiarise yourself with are
Measures – Values that come from information a source (e.g. computer information, websites, etc)
Meters – Visual elements within Rainmeter (e.g. boxes, backgrounds, etc)
Skins – A simple or complex set of measures and meter (e.g. widget, interactive button, etc)
Suites – A compilation of skins packaged together
After you install Rainmeter, it is going to look very basic. You get a clock and system information skins. Now this is not that r/battlestation worthy desktop wallpaper that you have been thinking since you started reading this article.
What you want to do next is click on the link that says Finding Skins. This will take you the Rainmeter page that links to different resources containing skins and suites. We grabbed one that we liked from DeviantArt called Monstercat Visualiser for Rainmeter by MarcoPixel. Use the link provided in the description and navigate to the GitHub download site.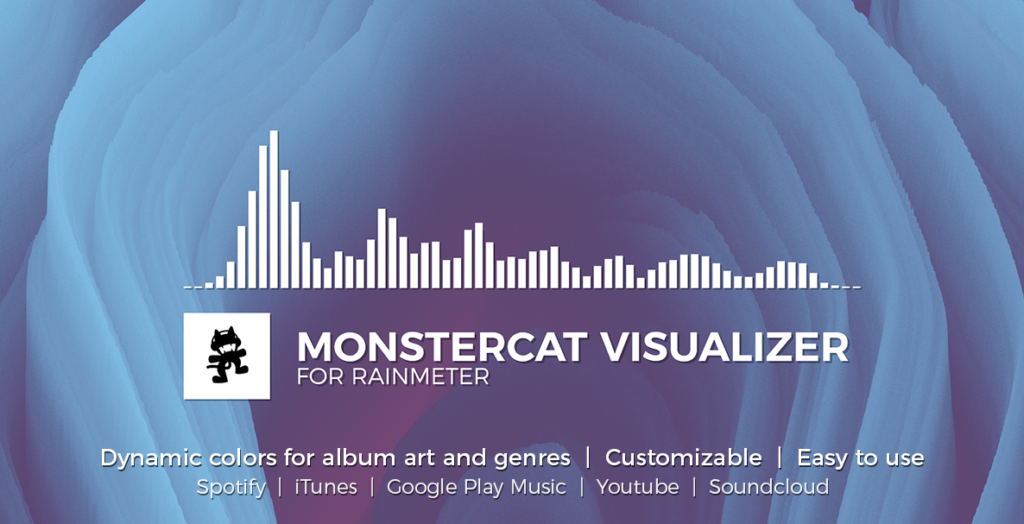 Once you have downloaded it, just run the downloaded file and let Rainmeter install the skin. And Bob's your uncle. You are now officially on your way to getting featured on the front page of Reddit. You can customise the skin by going into the settings and adjusting the different options available. If there's a skin that you don't like, just right click and click Unload Skin. Repeat the above steps for any other skin or suite that you find to your liking.
As we have said before, make it yours!
Show some examples of Rainmeter?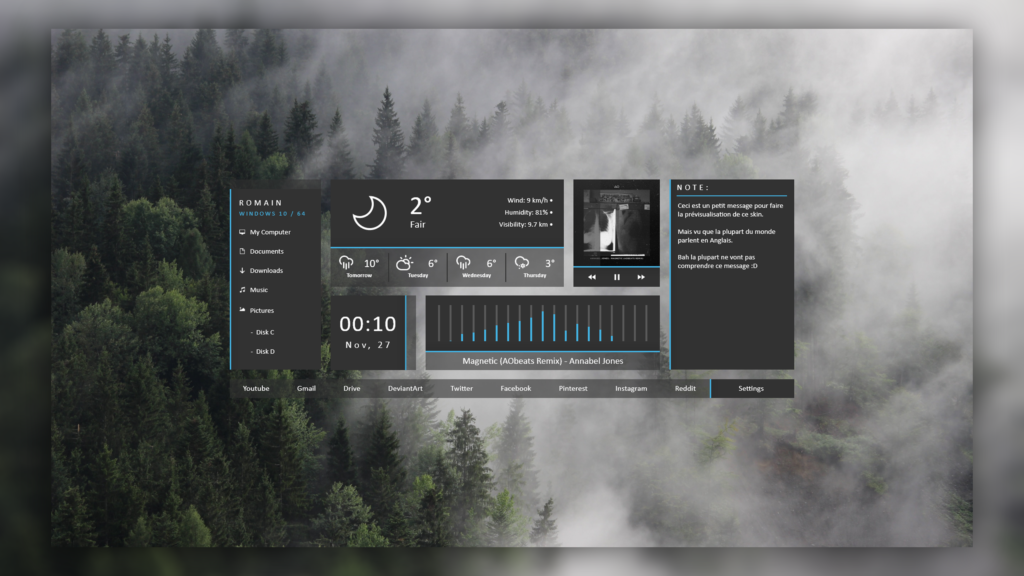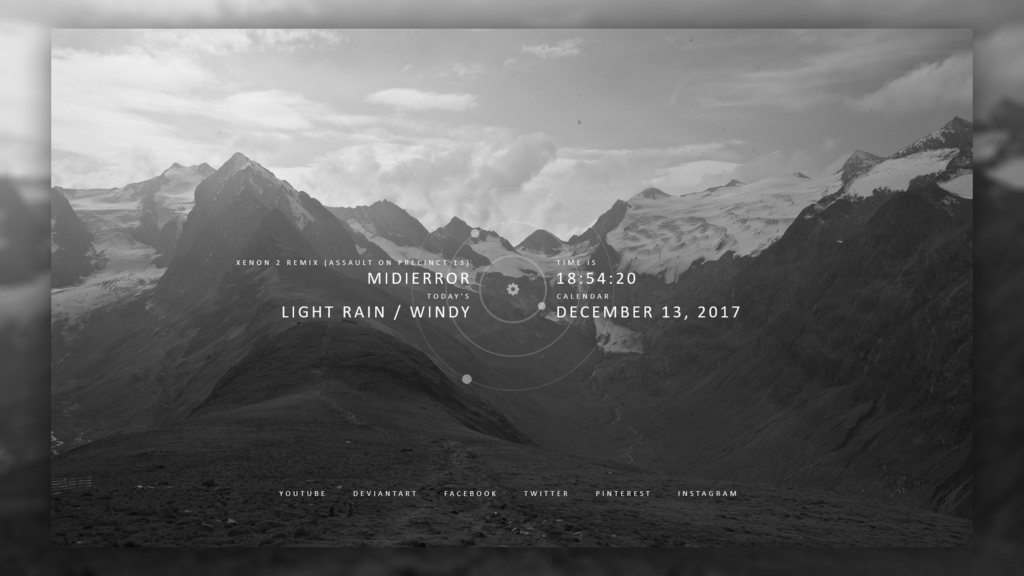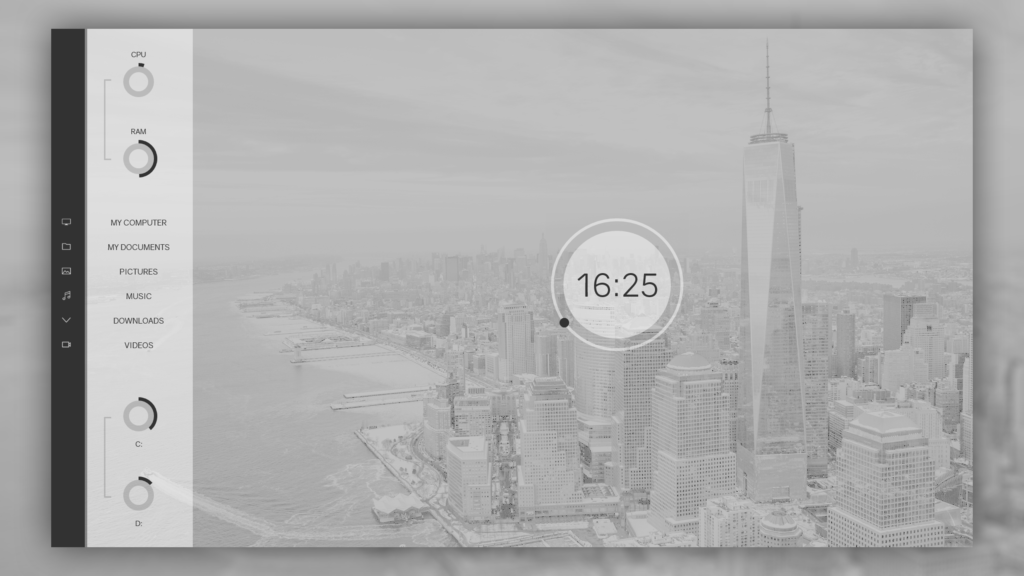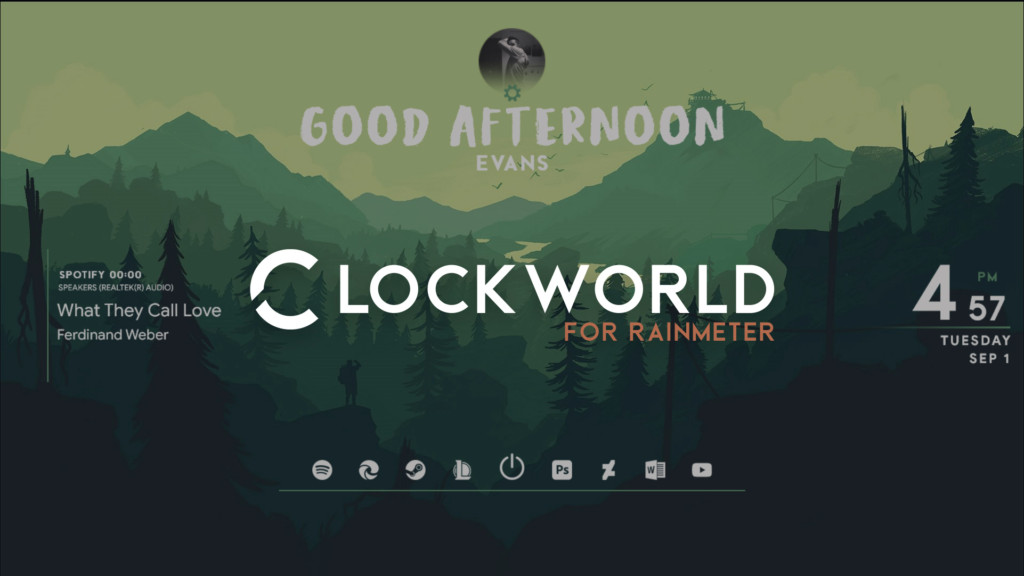 Personal experience of Rainmeter?
After using Rainmeter for the last few weeks, I can say that I have barely scratched the surface of what it is capable of. I am still familiarising myself with the language of Rainmeter in order to tune my suite of skins completely to my liking. But I don't find this to be a detriment, in fact it gives me something to look forward to once I become able to manipulate every single variable about the skins I am using. And to be honest, that's what so attractive about Rainmeter, it gives people like me, who like to be able to control how my desktop looks down to the finest detail, the ability to customise however I want. For the people who don't have the confidence to play around with the settings to the same degree, you can plug in and play, adjust the basic settings and you are good to go. It's truly versatile and its so fun looking at other people's skins and suites to use in my own desktop setup. I think it's the perfect way to set a wallpaper for PCs
Quick Pros and Cons of Rainmeter?
Pros:
Limitless customisation
Easy to use (can plug and play)
Free
Cons:
Learning the Rainmeter coding language can be daunting
For true customisation, you need to learn the coding language
Can be hard to navigate around
I hope you can also apply some of these themes and perfect your own setup. Let us know what you think! Please share the post if you enjoyed the content! Post you comments on facebook and we will help with any questions you may have about wallpaper for PCs