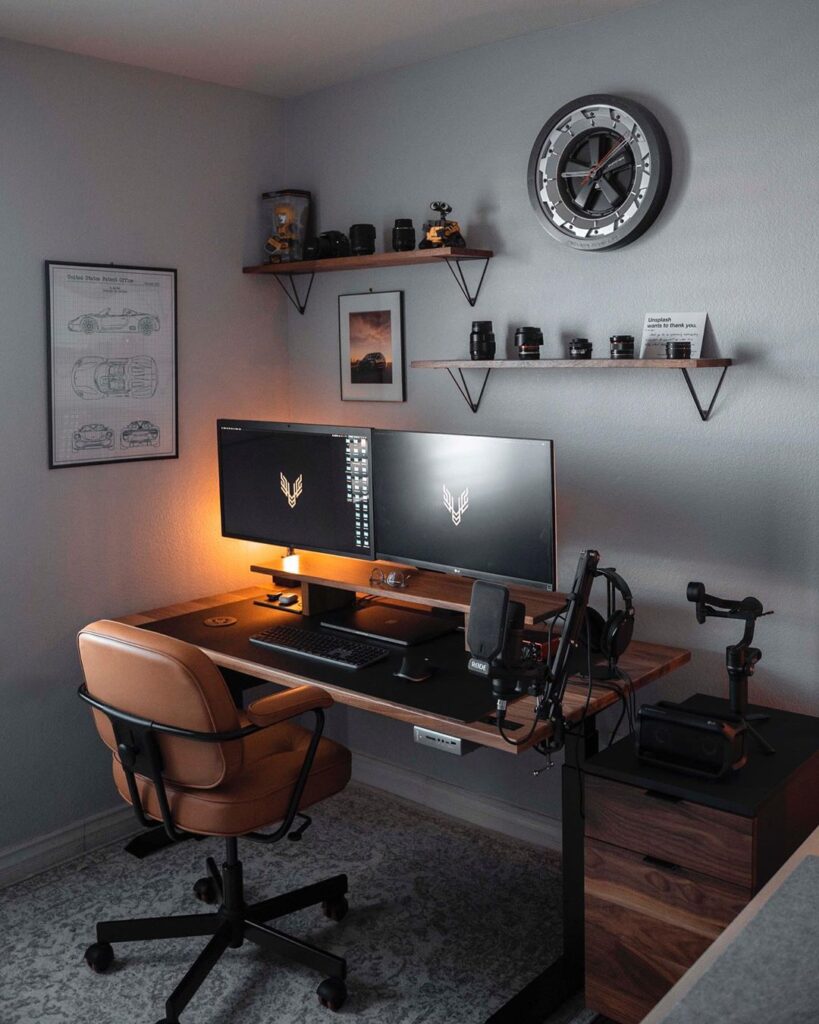 Items
Specifications
Monitor
> LG 27MD5KL-B (US) (UK) (AU)
> LG 27UL850-W (US) (UK) (AU)
Monitor Mount/Desk Shelf
Ergonofis Desk Shelf
Mice
Apple Magic Mouse 2 (US) (UK)
Keyboard
Apple Magic Keyboard (US) (UK)
Deskmat
Grove Made Leather Desk Pad (US)
Speakers
LG PK5 Xboom Go (US) (UK)
Desk
Ergonofis The Sway desk
Desk Lighting
–
Chair
IKEA ALEFJÄLL
Headphones
Sennheiser HD 58X (US) (UK) (AU)
Headphone Stand
EletecPro Headphone Stand (US) (UK) (AU)
Wireless Charger
Satechi Trio Wireless Charging Pad (US) (UK) (AU)
Wall Prints
PATENT DRAWING PRINTS
Filing Cabinet
Ergonofis The Neat filing cabinet
Our Insights
Combining both a 5k and 4K LG monitor, this setup by @michsoledesign provides insane screen real estate for creators! An IKEA ALEFJÄLL chair complements the wood grain sit/stand desk and filing cabinet.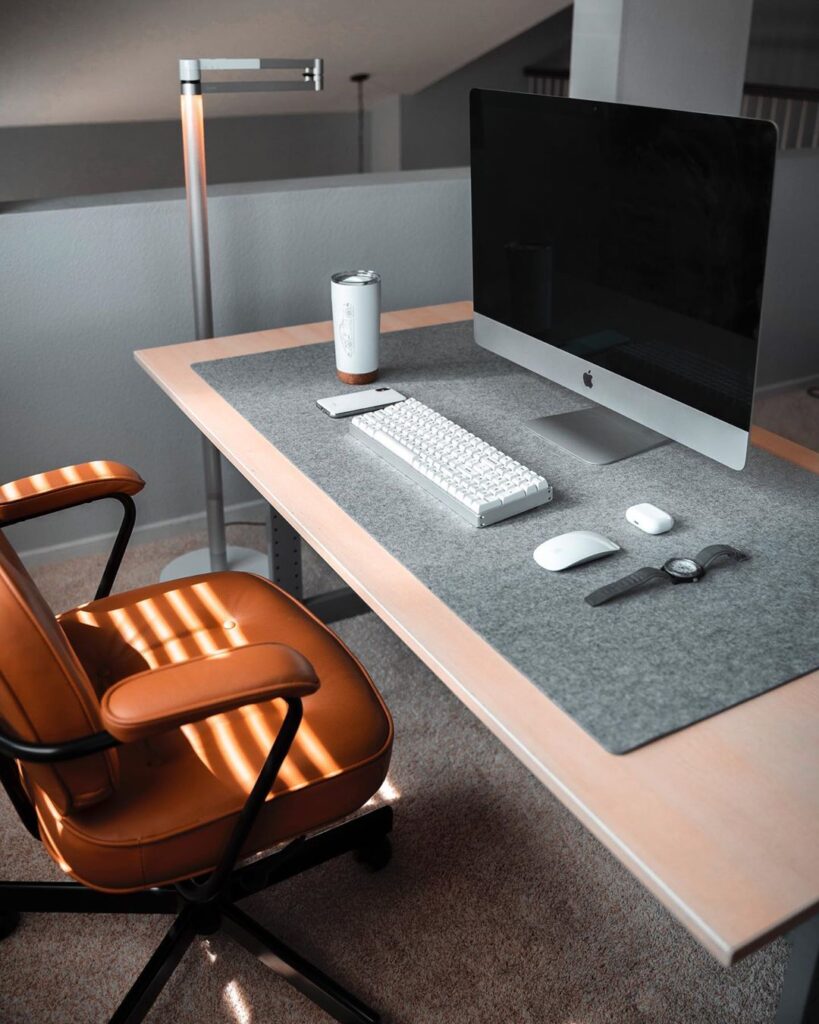 The grey deskmat really helps to break my the colour of the desk.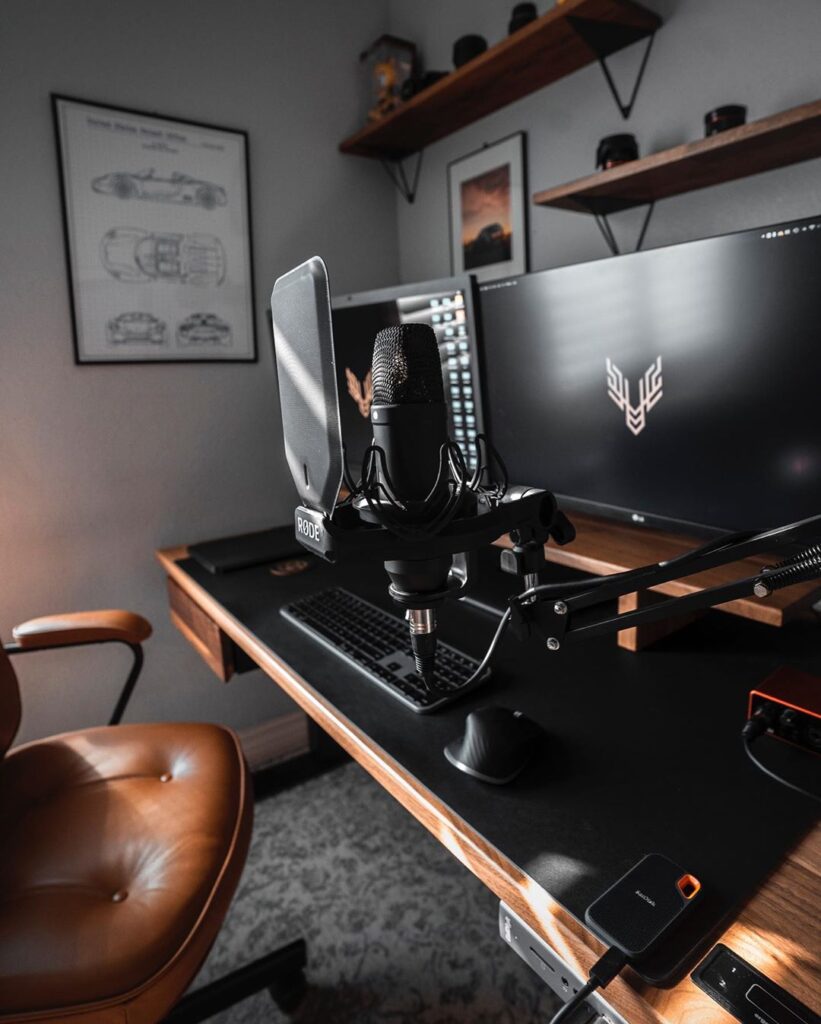 Audio equipment mounted on a swivel arm helps with clearing the clutter! Just swing it out of the way when you're done to keep your setup tidy!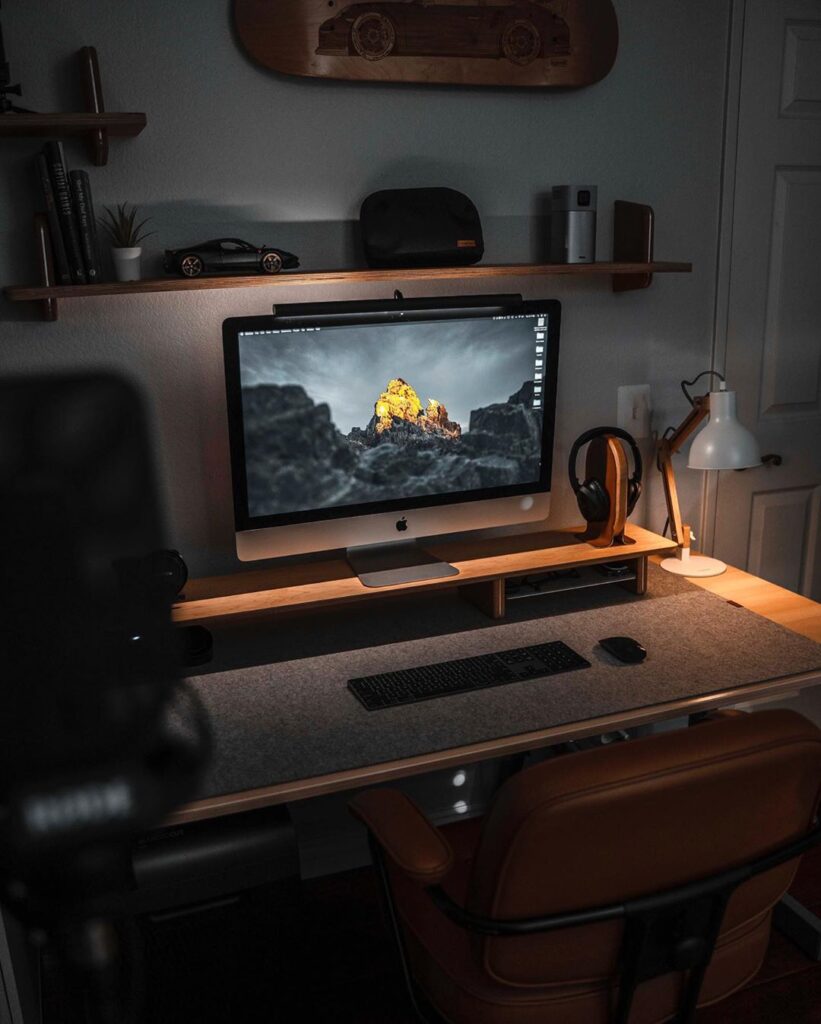 Excellent ambient lighting really helps bring out accentuate the tech, especially the iMac!
Check out @michsoledesign for more creator content!