We've found this one on Instagram from a digital creator @neat__gear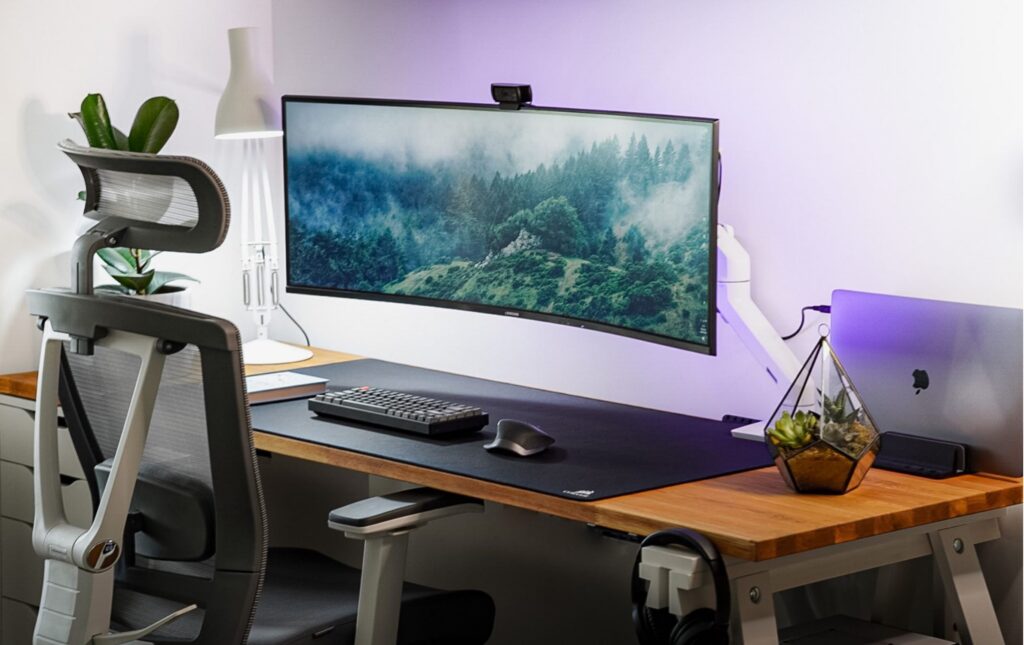 Have a look down below for the list of items.
Monitor: Samsung CJ89 43″ Curved UltraWide
Monitor Mount: Ergotron HX (White)
PC Case: HZXT H210i (White)
Keyboard: Keychron K2
Mouse: Logitech MX Master 2
Table Top: IKEA Karlby
Table Stand (Left): IKEA Alex
Table Stand (Right): IKEA Finnvard
Desk Lamp: Anglepoise Type 90 Desk Lamp
Seat: Autonomous Ergochair
Note: For gaming Hugo uses a Razer Viper for his Mouse and a Razer TE for his Keyboard.
Hugo brings out the most of his setup using ambient lighting. Items on the desk are kept to a minimal to ensure his not being distracted while working.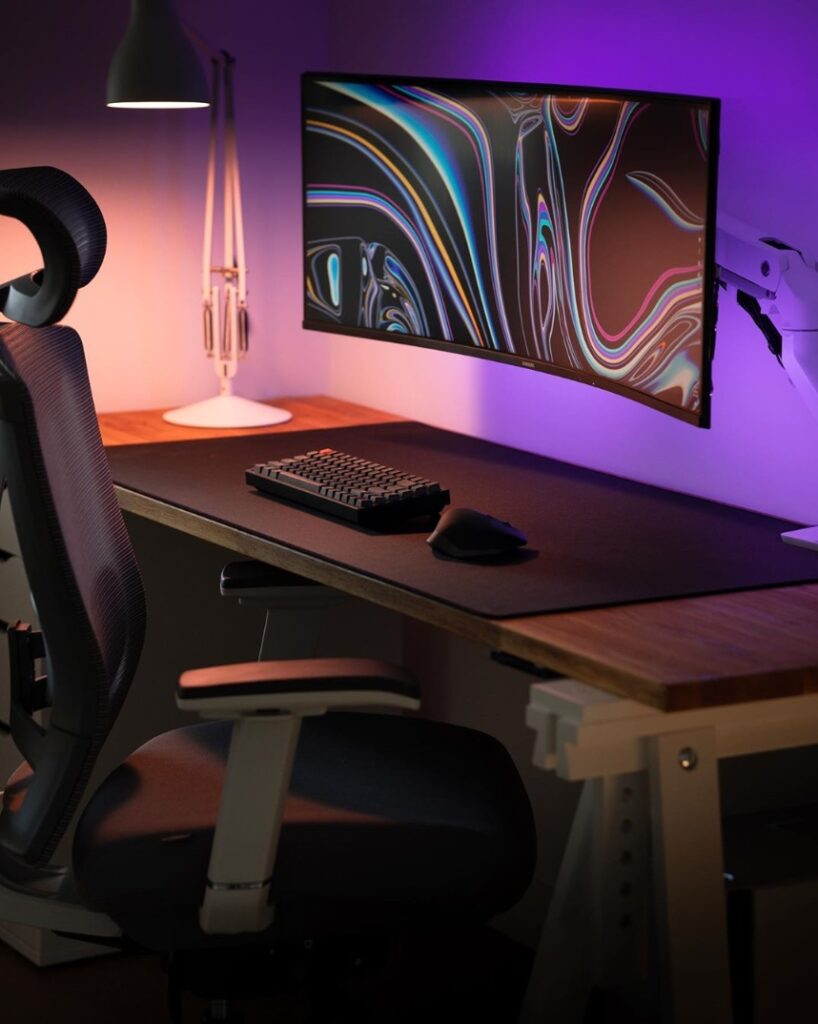 Having adequate desk space allows him to have a laptop on the table if he needs an extra screen real estate for productivity.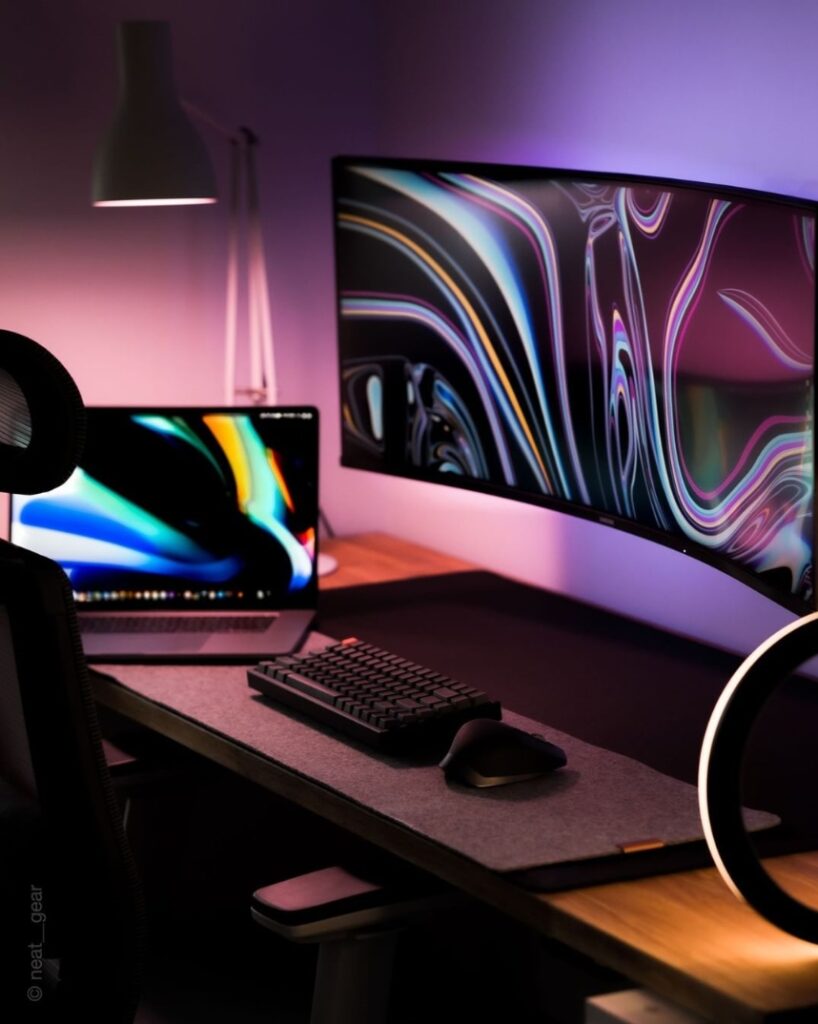 When working from home, an ergonomic chair goes a long way to help improve posture and fatigue. Overall, this is an incredible setup, it's simple but more importantly, it's functional!
A big thank you to @neat__gear for allowing us to review this setup. If you like the setup, hit up @neat__gear on Instagram.
Send us your minimal desk setup for a chance to be featured on our page. Don't forget to like and share this post!