Looking for the perfect holiday gift for that special someone this holiday season? Who doesn't enjoy a clean and clutter-free environment, with accessories that are ergonomically functional? This year, give a practical gift that anyone can enjoy throughout the day, from simple tech upgrades to little luxuries that put the home in-home office. It has been a tough year for us all and whether working from home or getting back into the office, we here at Minimal Desk Setup have curated the best gifts for your home or office setup! These popular gifts can help make any home or office a more comfortable and productive environment.
Wireless Smartphone Chargers
Want easy viewing access to your smartphone on your desk while it's charging? Check the variety of wireless chargers we've recommended down below. These wireless chargers look really elegant sitting on your desk, while also being practical. You can keep an eye on notifications, charge your phone, and free up your pockets while working.
Standing Desk
Ok, this is more of a luxury gift, or maybe just a gift you can give yourself! We here at MDS absolutely love our standing desks. Standing at your desk every so often help maintain your posture and helps stretch those legs. We have a few great recommendations down below for every price point. If you need some help with wrapping your head around standing desks in general check out this article.
Noise Canceling Headphones
Not only do they work great as a gift for travellers who fly a lot, but Noise Canceling Headphones are also perfect for drowning out random noise making its way into your home or office. We have two great recommendations below from both Bose and Sony.
Ergonomic Office Chair
Speaking of ergonomics, a really good chair can make working from home all day a lot more comfortable and bearable. Your back & neck will thank you for it! Again, we have offered a few recommendations to suit any price point!
An Attractive Desk Lamp to Brighten Their Days
Desk lighting is a great way to improve both the aesthetic and functionality of your desk setup! Here we have given a few awesome desk lighting options to suit any budget or style. The Bentley French Bronze LED Desk Lamp is as functional as it is aesthetically pleasing. This sleek, sturdy lamp shines warm light in three brightness levels and has easy-to-use touch controls. The small footprint makes this lamp perfect for almost any desk, as long as your gift recipient is a fan of minimalist design.
Start 2022 the right way, with a planner
It has been a tough year for us all, but with 2021 coming to a close, there's no better way to kick off 2022 than with the right plan! The Traveler's Notebook is the most versatile paper planner-notebook-calendar combo under the sun. There are various inserts and accessories for this handmade leather folio, so your gift recipient can customize it to suit how they work. And it's slim enough to fit on cramped desks. It functions equally well for to-do lists, as a travel journal, or even as a planner.
Stay hydrated at your desk
Anyone who's ever spilled a glass of water on their laptop or keyboard learned the hard way to use caution with open containers and electronics. But you have to stay hydrated!One of our favourite water bottles, the Hydro Flask, is the perfect canister for the job.
The wide mouth is easy to sip and the double-walled stainless steel keeps the water cooler for longer while also resisting mould. It's dishwasher-safe and won't dent or spill when it is inevitably dropped. They come in a range of bright colours and patterns to suit whatever desk it calls home.
Mechanical Bluetooth Keyboard
There's just something special about the "sound and feel of a mechanical keyboard! Here at MDS we love the typing experience a mechanical keyboard brings to the table! This is the perfect gif for someone who spends countless hours a day at the desk whether it's for work or for play. We have a selection of various wireless mechanical keyboards below to suit any desk aesthetic and desk size.
House Plants
Liven up your home office environment with some potted plants! Potted plants have really taken off during the pandemic, as more people try to liven up their living spaces and home offices due to all the time we've been forced to spend at home.
MDS Desk Pad and Coaster
Last but certainly not least, with over 100 positive reviews, we have the perfect desk pad to suit your setup! In two subtle but elegant colours and in 3 functional sizes, there is a perfect desk pad to suit any home or office setup! Pair this with a set of matching coasters to complete any desk setup! If you need a guide on how we crafted the ultimate desk pad check it out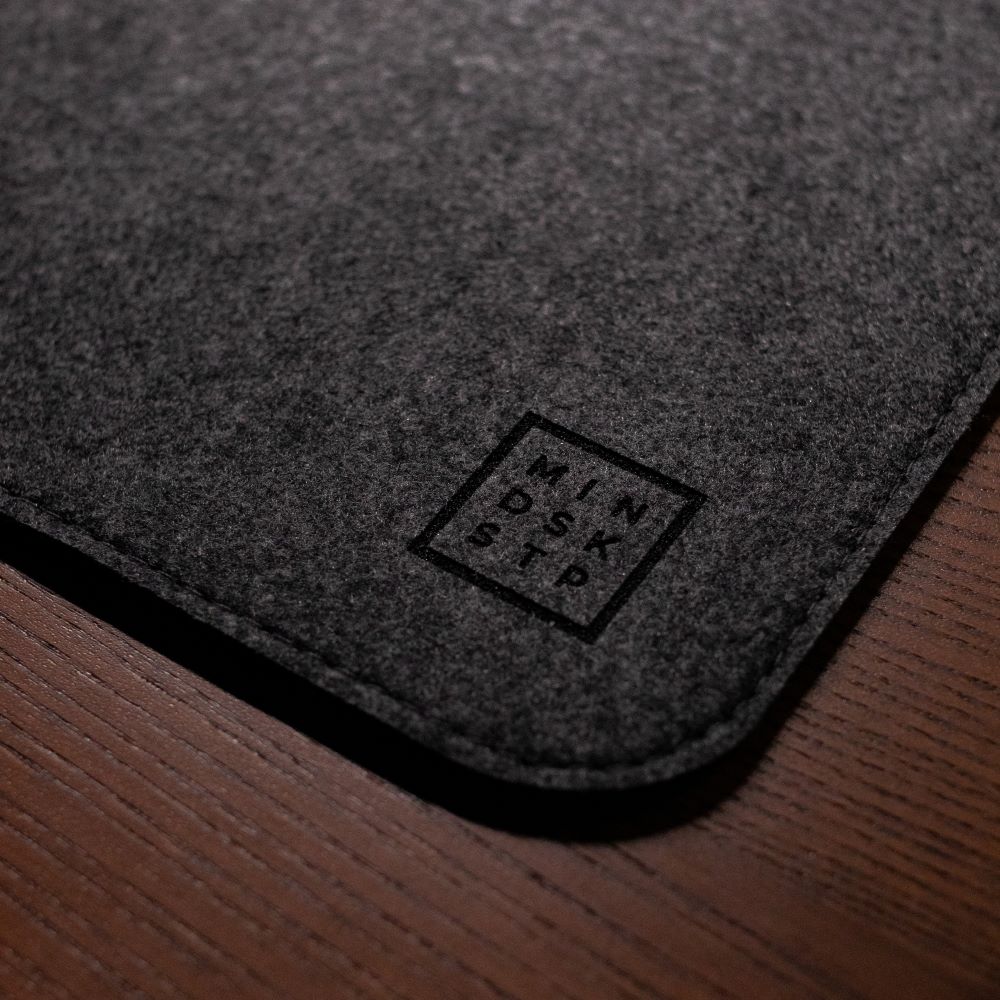 We hope you've enjoyed this article, and found some helpful gift ideas for that special someone, or even just for yourself. Stay tuned for more exciting content! If you've enjoyed this article please like, subscribe and join our mailing list to keep up to date. Wishing you all Merry Chrostmas and a Happy New Year from the MDS Team! We are excited for what 2022 brings and can't wait to have you along for the journey!