Items
Specifications
Monitor
> LG 49WL95-C (US) (UK) (AU)
> Apple Pro Display XDR (US) (UK) (AU)
Monitor Mount/Desk Shelf
Humanscale M8.1 (US) (UK) (AU)
Mice
Logitech MX Master 3 (US) (UK) (AU)
Keyboard
Drop ALT High-Profile (US) (UK) (AU)
Deskmat
Grove Made Leather and Walnut Mouse Pad (US)
Speakers
Kanto YU2 (US) (UK) (AU)
Desk
Reclaimed Wood Standing Desk from StandDesk
Desk Lighting
–
Chair
–
PC Case
–
Laptop
–
Laptop Stand
–
Docks/Hub
–
Web Cam
Logitech C920 (US) (UK)
Our Insights
This setup by @araltasher takes productivity to the next level!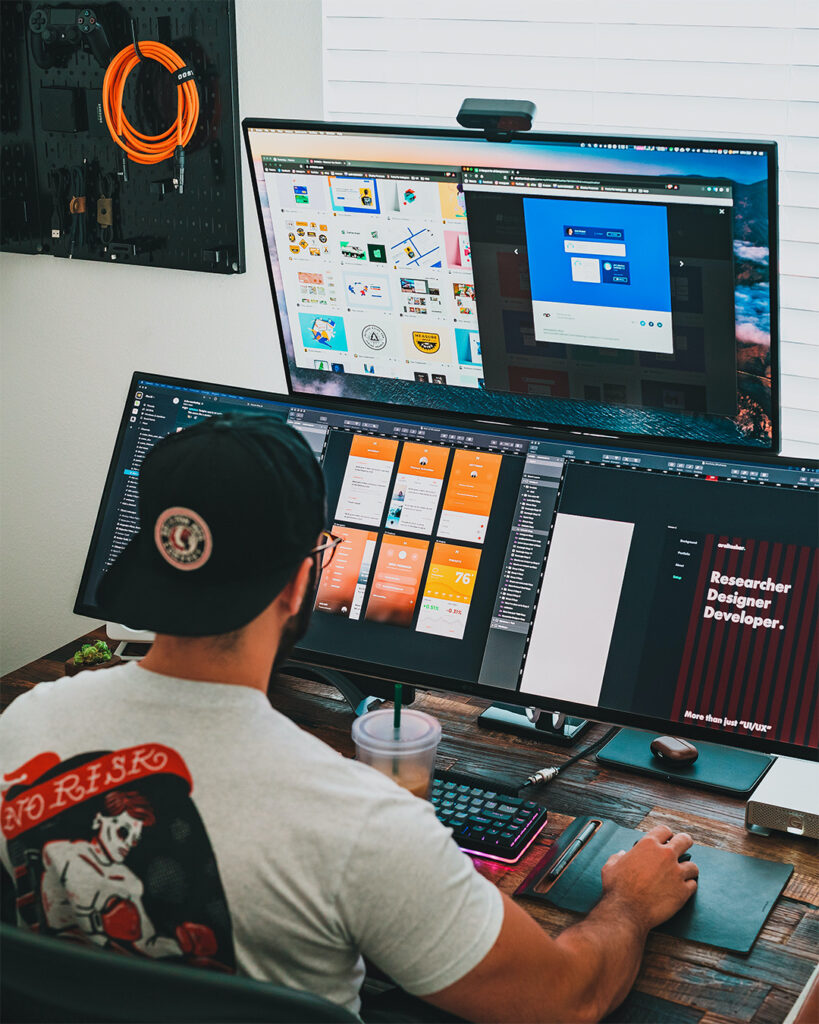 Pairing a 49 Inch LG UltraWide with an Apple Pro Display XDR, there is enough screen real estate to satisfy the most productive of users.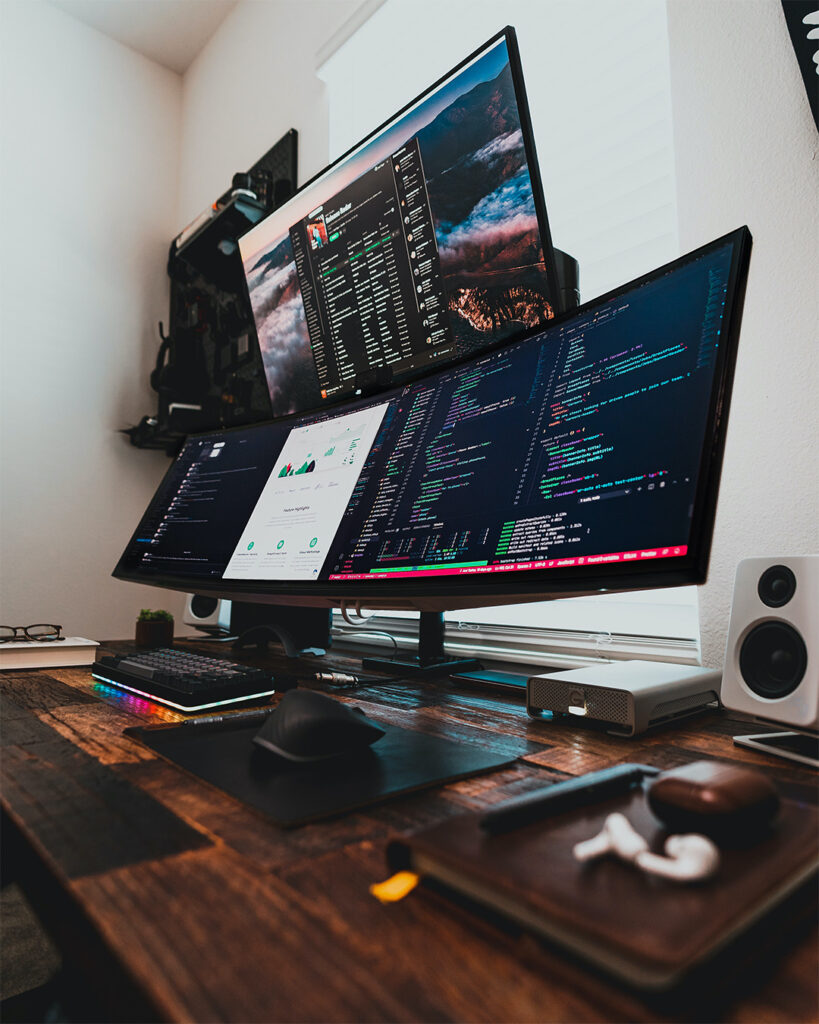 A pegboard mounted on the wall helps keep the setup clean and minimal by keeping clutter away from the desk.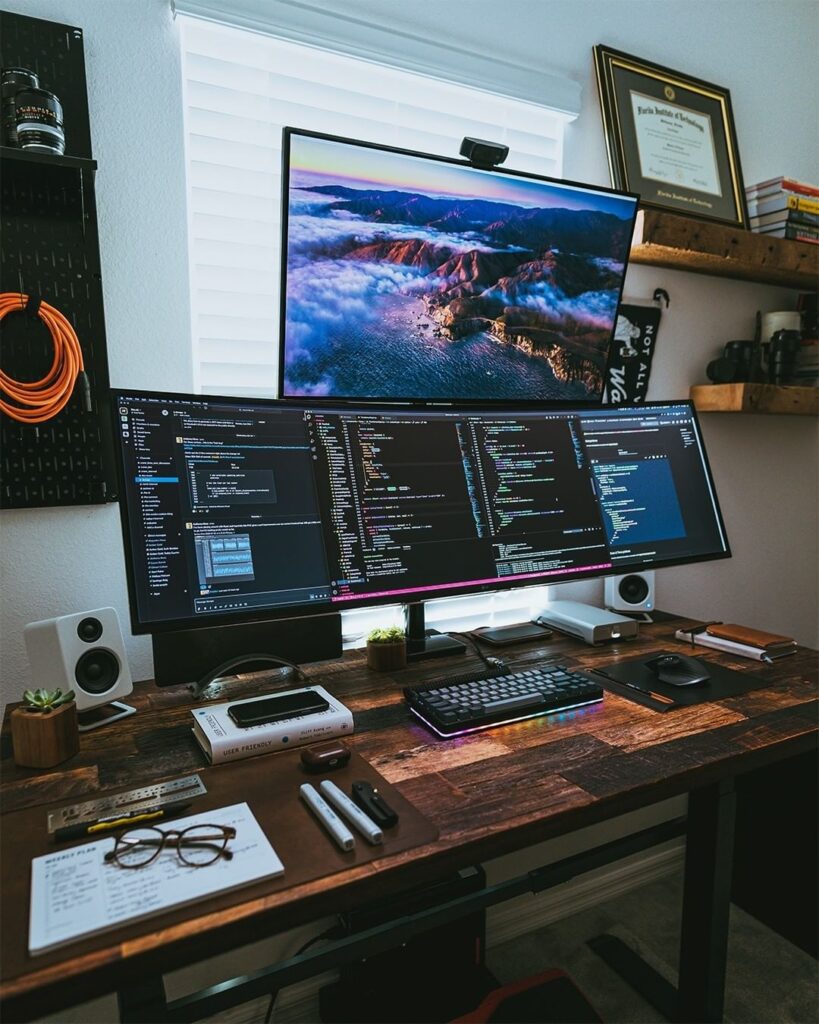 A reclaimed wood desk helps complete the look, providing unique texture and warmth to the setup.
Check out @araltasher for more tech inspiration and for more insane pictures of his setup!